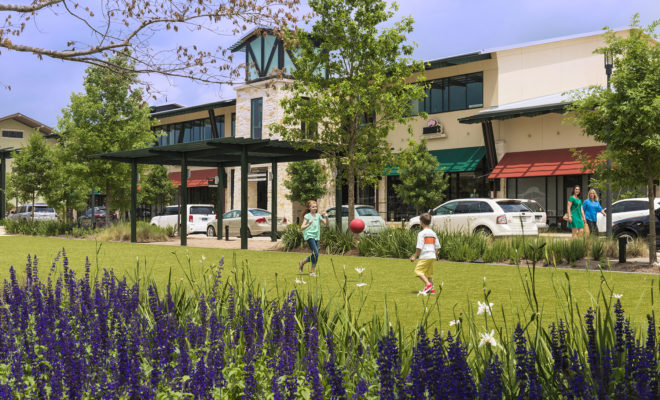 Events
Creekside Park Unplugged concert series starts September 19
By |
The Woodlands, TX – The Howard Hughes Corporation presents Creekside Park® Unplugged, a free acoustic concert series to take place on Wednesday nights, on September 19, September 26 and October 3 from 6-8 p.m.
The family-friendly Creekside Park Unplugged Concert Series in The Woodlands® at Creekside Park Village Green will feature The Leos, a top 40 group from every genre from Maroon 5 to Frank Sinatra, on September 19; Hugo Rodriguez, performing classic rock, blues and top 30 through the 2000s on September 26; and Ryan Pinnick, performing multiple genres from the 1960s to 2000s with an interesting take on many of the classics on October 3.
"Due to the popularity of the Creekside Park Unplugged spring series, we are excited to bring back a fall concert series of popular musicians as these fun concerts have continued to be a favorite for local families and visitors," said Rip Reynolds, Vice President, Leasing & Commercial Land for The Howard Hughes Corporation. "Creekside Park Village Green offers the perfect setting to gather with family and friends while enjoying the music and outdoor ambiance. A variety of restaurants, retailers and service providers are also conveniently located within Creekside Park Village Green."
Creekside Park Village Green is located at 26400 Kuykendahl Road between Creekside Forest Drive and New Harmony Trail.
The Woodlands Township is the Park Sponsor of Creekside Park Unplugged. Visitors are invited to bring their own lawn chairs and blankets to the concerts (no glass permitted). For additional information, visit www.TheWoodlands.com and click on Events.