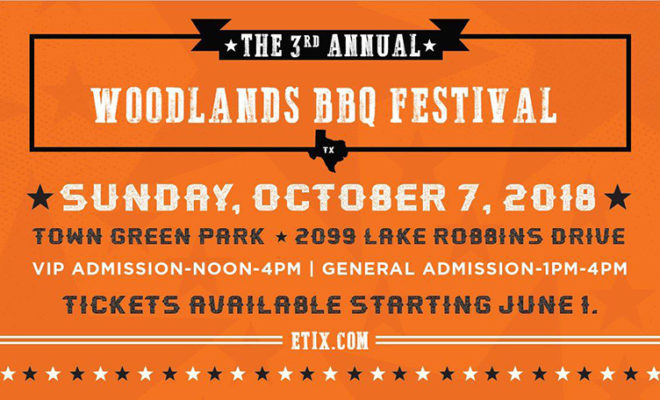 Events
The Woodlands BBQ Festival Announces Vendors and Performers
By |
THE WOODLANDS, TX — The Woodlands BBQ Festival is thrilled to officially announce its impressive lineup of vendors from Greater Houston and beyond for the Third Annual Woodlands BBQ Festival to be held at Town Green Park Sunday, October 7, 2018 from 1:00 – 4:00 p.m.
BBQ vendors include: BBQ Godfather, Blood Bros BBQ, Brotherton's Black Iron Barbecue, Corkscrew BBQ, Daddy Duncan's BBQ, Feges BBQ, Goode Co. BBQ, Harlem Road Texas BBQ, Reveille Barbecue Co., Roegels Barbecue Co., Southern Q BBQ,  Spring Creek BBQ, Tejas Chocolate + Barbecue, Tin Roof BBQ, Victorian's Barbecue, and Willow's Texas BBQ.
Rising country stars Bri Bagwell and Wynn Williams will take the stage and entertain festival-goers with new music and country classics all day. "Our team works hard to ensure the festival remains authentic to the traditions of Texas cuisine and music, as well as our mission to raise funds for a worthy cause. Locals and travelers come together to enjoy live music, drinks, and kids' activities, all while indulging in some A1 Texas barbecue. We're proud that this event has allowed us to make a positive impact on families, travelers, The Woodlands area, and even the city of Houston," said Stuart Lapp, a Stibbs & Co. P.C. Partner and Founder of The Woodlands BBQ Festival.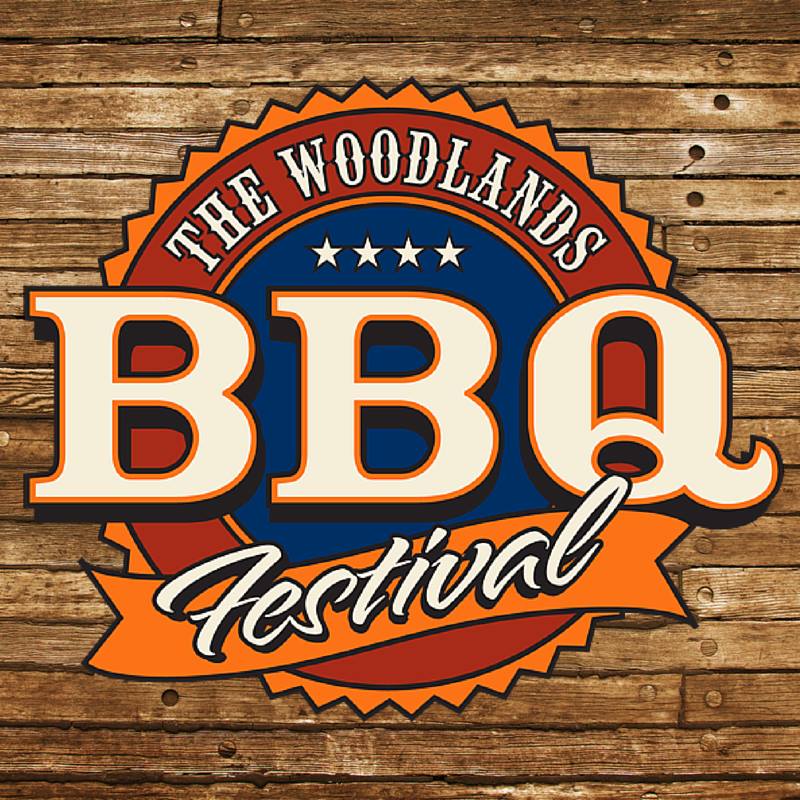 All proceeds from The Woodlands BBQ Festival will be donated to research organizations benefitting patients living with pulmonary hypertension (PH), a deadly respiratory disease afflicting all ages for which there is yet no cure. Tickets are still available at TheWoodlandsBBQ.com. Contact your favorite participating BBQ vendor for a promo code.
The Woodlands BBQ Festival is still recruiting volunteers to help make the day memorable for thousands of families. For information on how to get involved, please visit TheWoodlandsBBQ.com. Unfortunately, no additional vendor booths are currently available for the event.
The Woodlands BBQ Festival is the result of a community partnership between Stibbs & Co., P.C. and The Woodlands Area Chamber of Commerce. The festival features some of the most talented and celebrated barbecue pit masters from the Houston area and beyond. The festival offers an afternoon filled with Texas' finest BBQ, live music, cold beer, kid's activities, and the opportunity to raise funds and awareness in the fight against pulmonary hypertension. All sales from The Woodlands BBQ Festival benefit pulmonary hypertension research. It is part of our mission to help extend and improve the lives of those affected by this deadly disease. Every purchase helps us take a step closer to a world without pulmonary hypertension. For more information, visit www.TheWoodlandsBBQ.com.