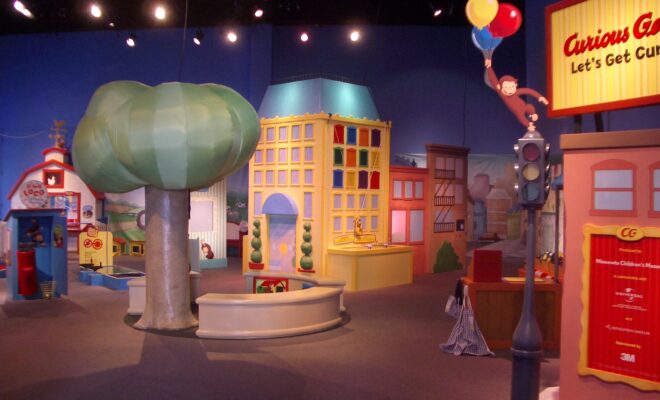 entertainment
Curious George™: Let's Get Curious! at The Woodlands Children's Museum February 11 – May 14, 2022
By |
THE WOODLANDS, TX – Are you ready to monkey around? The Woodlands Children's Museum is going bananas over the arrival of the Curious George™: Let's Get Curious! traveling exhibit coming Friday, February 11th through Saturday, May 14th. Curious George™ books and TV shows have delighted audiences for over 80 years with enlightening stories about a little monkey and his life lessons.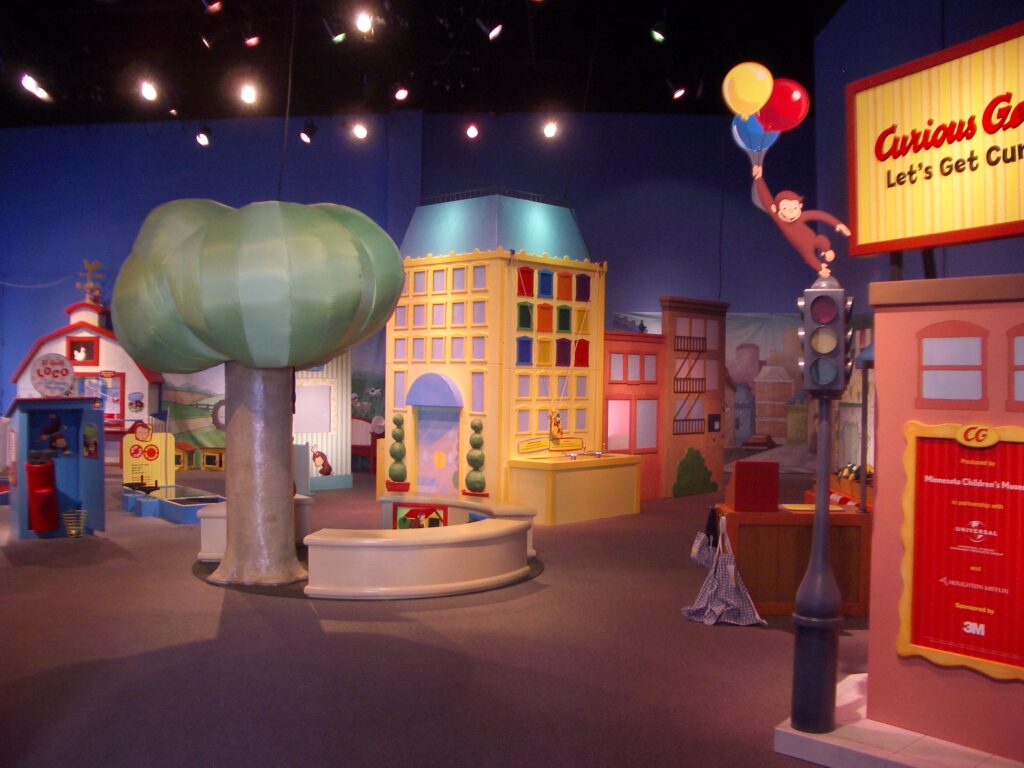 The new exhibit, Curious George™: Let's Get Curious! inspires young children's natural curiosity as they explore early science, math and engineering through hands-on interactive play in the immersive exhibit environment depicting the neighborhood where Curious George lives with his friend, The Man with the Yellow Hat. Visitors can operate wheels and pulleys to help Curious George climb a building, sort and weigh fruits and vegetables at the produce stand, use science skills to putt a hole of mini golf, visit the rocket that Curious George took on his space adventure, and much more.
The exhibit follows the television expansion of Curious George's world, which includes many new characters and original locales, while maintaining the charm of the beloved books. The result is a three-dimensional, fully developed world that will resonate with visitors young and old.
"Like Curious George, children explore the world with immense curiosity and enthusiasm," stated Angela Colton, Executive Director of the museum. "These are key concepts for scientific investigation and discovery, and the exhibit allows children to explore science and math in a fun, accessible way."
The Curious George™: Let's Get Curious! traveling exhibit is on loan from the Minnesota Children's Museum, who designed, developed and built the exhibit in partnership with Universal Studios Consumer Products Group. The exhibit's content is based on educational standards developed by Minnesota Children's Museum and an expert advisory panel to the PBS KIDS series, as well as national science and math standards for young children.
The Woodlands Children's Museum is located in the Panther Creek Village Center at 4775 W. Panther Creek Drive, The Woodlands, Texas 77381. Tickets and additional information can be found at woodlandschildrensmuseum.org. The museum will be closed February 1-10, 2022 for exhibit installation. Follow the museum on Facebook @TheWoodlandsChildrensMuseum and on Instagram and Twitter @TheWoodlandsCM.
Curious George television series merchandise © Universal Studios. Curious George and related characters, created by Margret and H.A. Rey, are copyrighted and trademarked by Houghton Mifflin Company and used under license. Licensed by Universal Studios Licensing LLLP. All rights reserved. The PBS KIDS logo is a registered mark of PBS and is used with permission.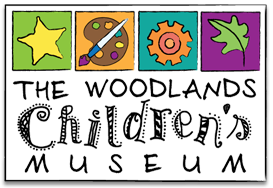 The Woodlands Children's Museum, a 501(c)3 nonprofit organization, was founded out of a desire to meet the community's proven need for a positive environment where children and their families can learn, play, and make special memories throughout the year. At the museum, fun and learning go hand in hand, whether children are creating art, singing along to a musical performance or conducting a science experiment. The museum also has made it a priority to bring children multi-ethnic and multicultural experiences that celebrate cultural and global differences and strengthen common bonds. Programs frequently are delivered in partnership with other nonprofit organizations, always with the goal of making a positive difference in the life of a child. Learn more at woodlandschildrensmuseum.org.