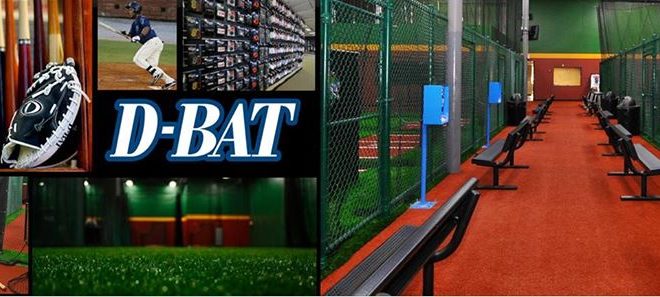 Fitness & Sports
D-BAT opens 16,000 sq ft Baseball Training Facility
By |
D-BAT – The Woodlands has announced its opening of a 16,000 sq. ft. indoor, climate-controlled facility in The Woodlands. This new facility includes four professional multiple speed baseball and softball pitching machines, cage rentals, state of the art swing analysis, batting simulation at any of the MLB ballparks, camps, clinics, birthday parties, professional training, private lessons and a pro shop.
"D-BAT is a baseball and softball training academy that focus on developing beliefs, attitudes and traditions that can make a positive impact our youth. I'm excited about what this indoor facility will bring to the community," said Alan Shelby, owner, a former Coach and Little League Board Member. "After searching for two years for the ideal location in North Houston area, The Woodlands just felt like the right place to offer ball players of all ages a place to improve their baseball or softball skills. I'm delighted about its close proximity to other surrounding communities too."
"I grew up training at D-BAT and I'm looking forward to giving back to the community, helping players accomplish their goals. We're also very excited to start offering summer camps and lessons right off the bat!" said General Manager Hunter Courson, who is a former baseball player.
The new facility is located at 27309 Spectrum Way, Oak Ridge North, Texas 77385. Construction began in March 2018 and is now open with the Grand Opening Saturday July 14th, 10am to 6pm. D-BAT will be open seven days a week. Learn more at DBATTheWoodlands.com.
D-BAT was founded in Dallas in 1998 as a premier baseball and softball training facility providing a quality teaching environment with professional instruction to players at all levels. D-BAT began franchising operations in 2008, and today is the largest network of training facilities in the country with over 100 Territories sold in the US and China. D-BAT Academies feature well-lit, indoor, climate-controlled facilities and pro shop, with an environment that invites parents to be a part of their ballplayer's development.