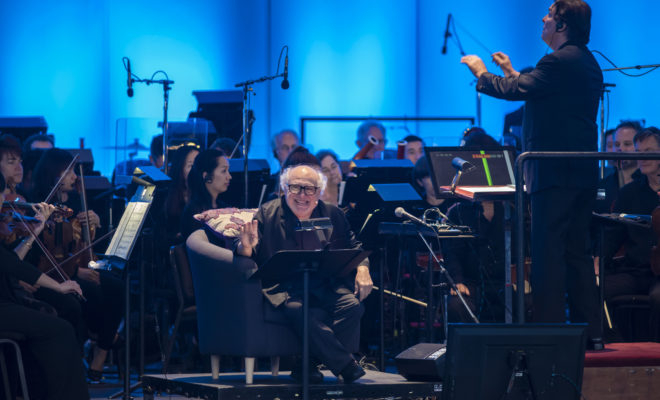 News
Danny DeVito and David Newman on Pavilion Stage
By |
Acclaimed actor, producer, director and narrator, Danny DeVito, joined famed film composer David Newman and the Houston Symphony at the world premiere of Matilda: Film with Live Orchestra at The Cynthia Woods Mitchell Pavilion on June 9, 2017. Over 6,000 guests were in attendance for the event which featured the cult classic film and world class film score live in concert and in sync with the movie with live narration by DeVito himself.
"We were delighted to welcome Danny DeVito and David Newman to the Main Stage," said Jerry MacDonald, president and CEO of The Pavilion. "This was the first time that David Newman conducted his own works on stage before an audience and we are honored that we were chosen to part of this great experience."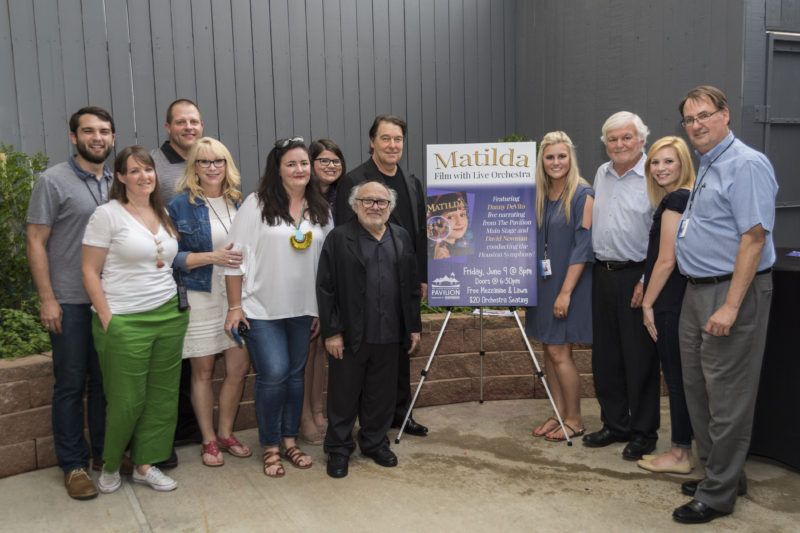 If you would like more information about The Pavilion, please visit www.woodlandscenter.org.