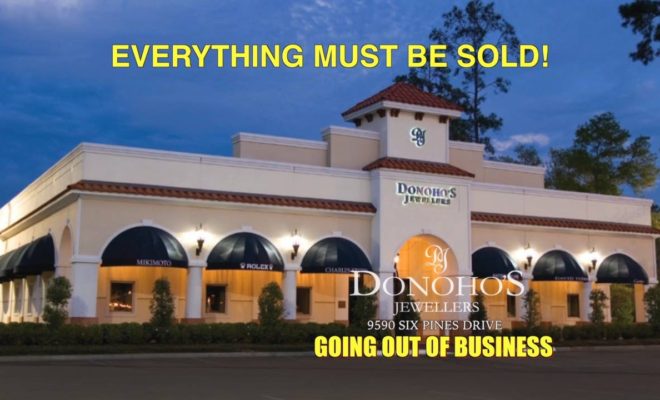 Business
Donoho's closing after 40 years on December 23
By |
Donoho's Jewellers located at 9590 Six Pines Dr has decided to close its doors on December 23rd, 2017 after 40 years of serving The Woodlands community.
The announcement was made publicly on Friday, October 13th on their website and Facebook page with the following message:
"After 40 years of serving The Woodlands, we have decided to close our doors. We thank you for the many years of support and the friendships we've made. Now until December 23rd we will have up to 60% off our entire inventory. We hope to see you one last time before we close our doors!"
Throughout the years, Donoho's Jewellers not only has been known as a local favorite for jewelry and repairs, but also for their generosity. Donoho's has given back to the community by supporting non-profit organizations, donating pieces of jewelry to raise funds for local causes, serving as a location for food drives, and much more.