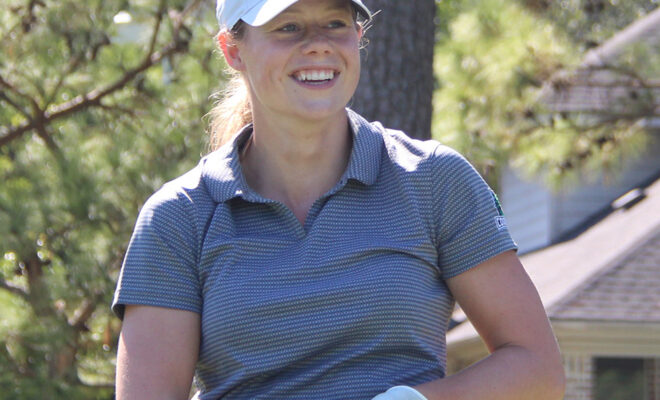 Fitness & Sports
Dragon Golfer Takes First at Invitational With Extraordinary Showing
By |
THE WOODLANDS, TX – The John Cooper School's Dragon golfer Tillie Claggett earned an impressive first place win at the prestigious St. John's Invitational. The following includes updates on Dragon Spring season sports.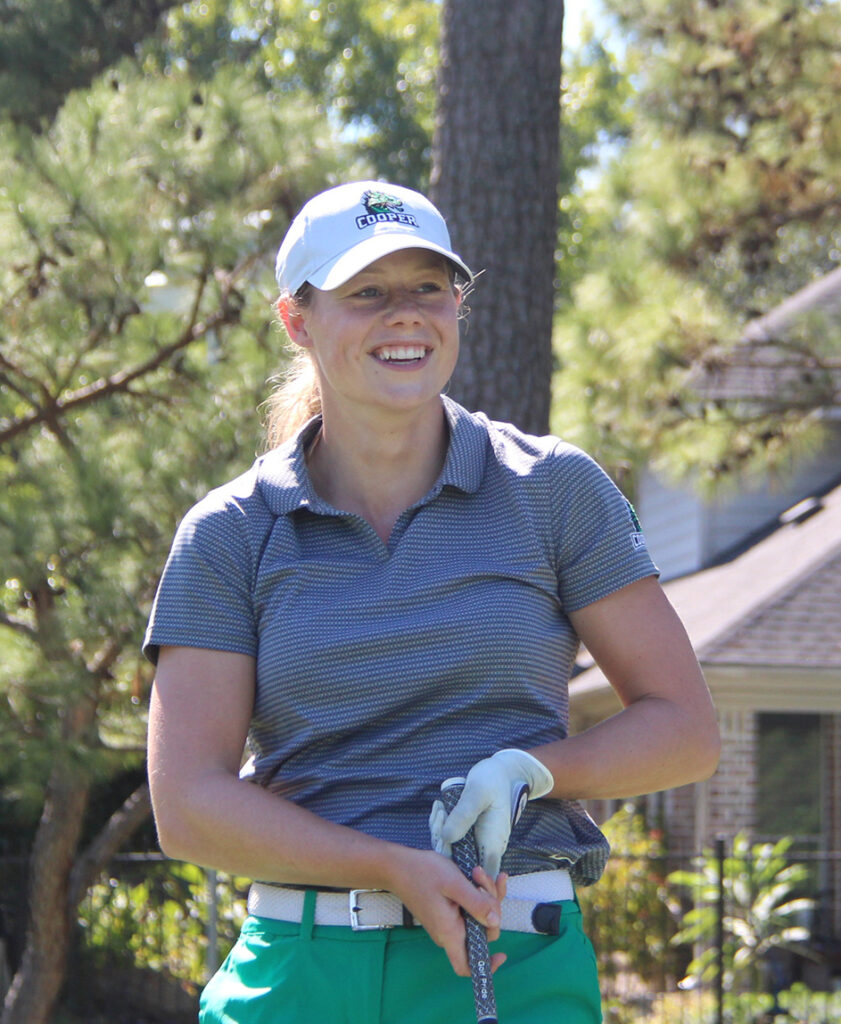 VARSITY GOLF
2/21-22 at St. John's Invitational

Tillie Claggett • 1st place
"Tillie Claggett won the prestigious St. John's Invitational," said Coach Rod Gold. "Day 1 she shot a 69 at BlackJack National and Day 2 she shot a 66 at Westwood Golf Club for a two-day total of 135, winning by 17 strokes."
"It was the most dominating performance I have witnessed in any sport at any level. She was competing against the top competition in Texas, including public and private schools. She was in total control of her game over the two days, which was played in extremely tough conditions, including gusting winds at 40 miles an hour. Absolutely phenomenal. Congratulations, Tillie!"
2/22-23 at Kinkaid Invitational

Boys Team • 7th place
Carson Berger shot 83 • 9th place medalist
Girls Team • 7th place

Darcy Wright • 3rd place medalist
Next up for Dragon Golf:
3/6-7 at St. John's Invitational, Wolfdancer Golf Club
3/29 hosting John Cooper Invitational
VARSITY TRACK & FIELD
2/26 at The Woodlands High School Invitational • canceled
2/25-26 at Dick Phillips Relays at Episcopal High School

Girls 7th place • Boys 3rd place
"After a last-minute cancellation at The Woodlands High School, we were able to get all those athletes into the Dick Phillips Relays hosted by Episcopal High School," said Coach Scott Holland. "Conditions were not the best. However, we did get some solid performances."
The Girls Team finished 7th
Sienna Williams • 2nd 100m Hurdles & 300m Hurdles
Milla Signorelli • 2nd Pole Vault
Alexis Seymour • 3rd 300m Hurdles & 5th 100m Hurdles
Mobis Bassir • 4th Triple Jump
Elisa Ferber • 5th 300m Hurdles & 6th 100m Hurdles
Abby Mendenhall • 5th 800m
Onese Ewherido • 7th 200m
Bailey Leavitt • 7th 400m
Alyssa Kuang • 7th High Jump
Annabelle Boyd • 7th Shot Put & 8th Discus
The Boys Team finished 3rd
Connor Dove • 1st Shot Put
Tanure Ewherido • 1st 400m
Amir Rizvi • 2nd 110m Hurdles
4X100m Relay 3rd – Ryan Cockrill, Connor Dove, Daniel Schlichter & Jean-Paul Labbe
Vishnu Swaminathan • 3rd 3200m
Jean-Paul Labbe • 3rd 100m
Adam Elsolh • 4th 400m
Aditya Pakal • 4th 3200m
Andrew Wilkerson • 4th 800m
Michael Stupek • 4th 300m Hurdles & 6th 110m Hurdles
Matthew Rock • 4th Triple Jump & 7th Long Jump
Grey Mendenhall • 5th 3200m
Alex Everson • 6th 800m
"Next week we will field a full team at St. John's Maverick Relays," continued Coach Holland. "A smaller group will compete at the Crusader Relays at Concordia Lutheran. Hoping for better weather so we can get a good look at our progress so far this season."
Next up for Dragon Track & Field:
3/3 at Crusader Relays, Concordia Lutheran March 4-5 at St. John's Maverick Relays
3/10 at Dog Pound Invitational, Magnolia High School
3/10 at Raevyn Rogers Invitational, Kinkaid
VARSITY BASEBALL
2/24-26 at Rosehill Tournament

vs. St. John's 23 • 9-1 L
vs. Cypress • 6-5 L
Next up for Dragon Baseball:
3/3-5 at St Pius/St. Thomas Tournament
3/8 vs Concordia Lutheran, 7 p.m.
3/10 vs Houston Power, 6 p.m.
VARSITY SOFTBALL
2/24-26 at Fort Bend Christian Academy Tournament
vs. Tidehaven High School 6-2 L
"Dragons ripped one home run on the day courtesy of Ella Howard in the fifth inning," said Coach Nicole Hedden. "Cooper totaled six hits in the game. Bella Tamayo and Leah Ruckman led with two hits each."
vs. Van Vleck HS 16-1 L
"The Dragons struggled to hold off Van Vleck's offense, giving up 16 runs," said Coach Hedden. "Bella Tamayo doubled on a 2-1 count, scoring one run in the first inning. Leah Ruckman, Ella Howard, and Tamayo led the Dragons with one hit each."
vs. Incarnate Word 10-9 W
"Dragons collected nine hits with Leah Ruckman and Sydney Kelly leading with two hits each," commented Coach Hedden. "The Dragons scored six runs in the second inning. Sydney Kelly, Grace Minarovic, Bella Tamayo, and Leah Ruckman, led the offense with RBIs in the inning."
"The Saturday tournament games were canceled due to weather. It was a very cold two days! The Dragons did some great things! I am looking forward to this week's games!"
Next up for Dragon Softball:
3/3 at Incarnate Word, Memorial Park Softball Field
3/4 vs. Second Baptist, 5 p.m.
3/8 at Concordia Lutheran, 4:30 p.m.
3/9 vs. St. Francis Episcopal School, 5 p.m.
3/10 vs. Northland Christian School, 4:30 p.m.
VARSITY TENNIS
Next up for Dragon Tennis:
3/28 at St. Agnes (girls team)
3/4-5 at TTC Private School Championships
3/8 vs. Kinkaid*, 4 p.m.
3/10 at Awty International, 4 p.m.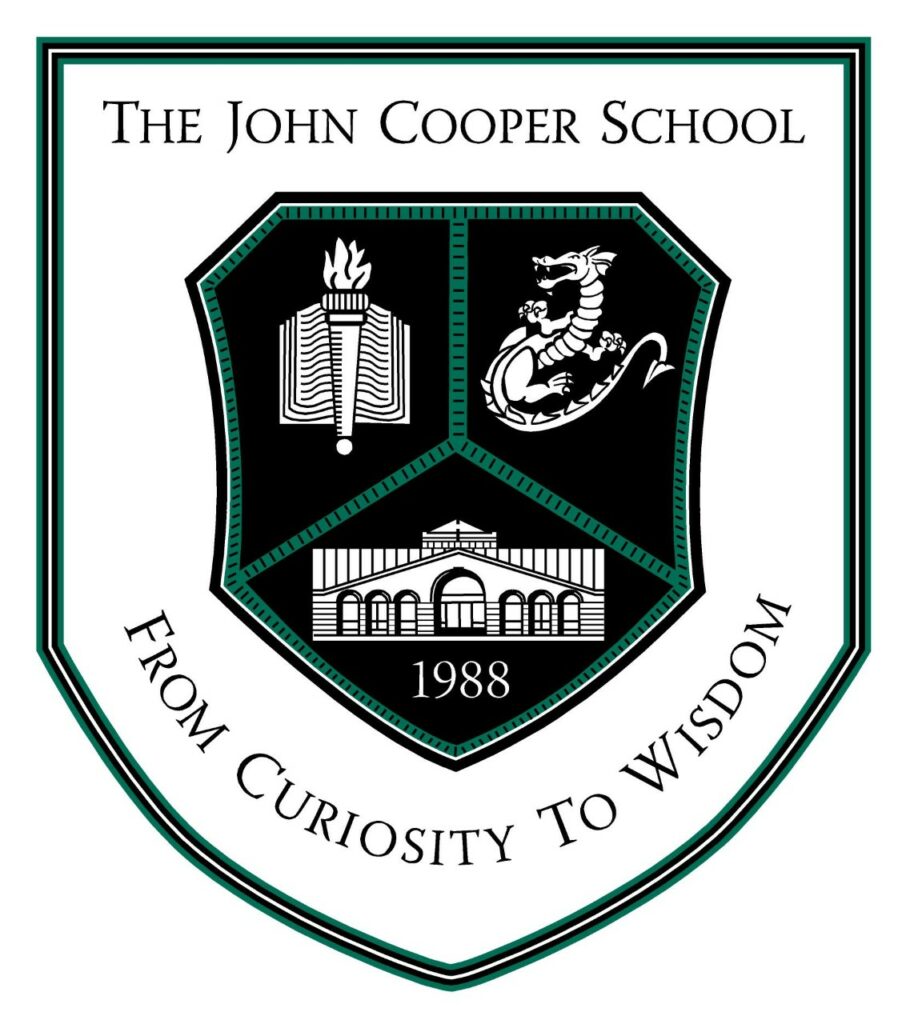 The John Cooper School is a PK-12 independent, college preparatory day school that has been serving The Woodlands and greater Houston area since 1988. The school's mission is to provide a challenging education in a caring environment to a diverse group of select students, enabling them to become critical and creative thinkers, effective communicators, responsible citizens and leaders, and lifetime learners.
For more information, visit www.johncooper.org.