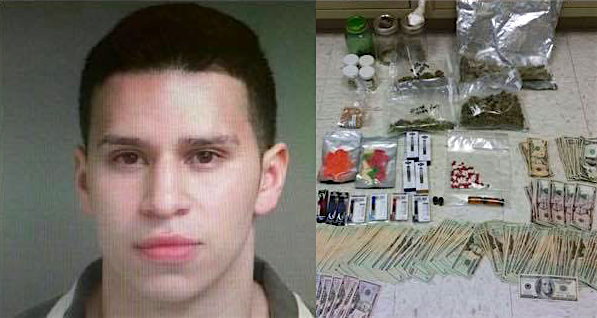 News
Local Drug Bust and Arrest
By |
The Montgomery County Sheriff's Office released information regarding an investigation developed in early January 2017 in reference to the sale and distribution of cocaine and marijuana in Conroe, Texas. On January 21, 2017, the Montgomery County Narcotics Enforcement Team (MOCONET) and Special Investigations Unit (SIU) conducted a search warrant in the 2400 block of FM 1488 at the Grand Estates in the Forest apartment complex.
The search warrant turned up 22 grams of cocaine, 1 pound of marijuana, 300 grams of edible marijuana, 1 gram of wax or shatter, 45 grams of testosterone, and $7,500 in U.S. Currency were seized.
Michael Sotello, 26 year old male, was arrested and charged with Manufacture/Delivery of a Controlled Substance, a First Degree Felony, and for an outstanding possession of marijuana warrant. Sotello is currently in the Montgomery County Jail.
Learn more about the Montgomery County Sheriff's Office at mctxsheriff.org