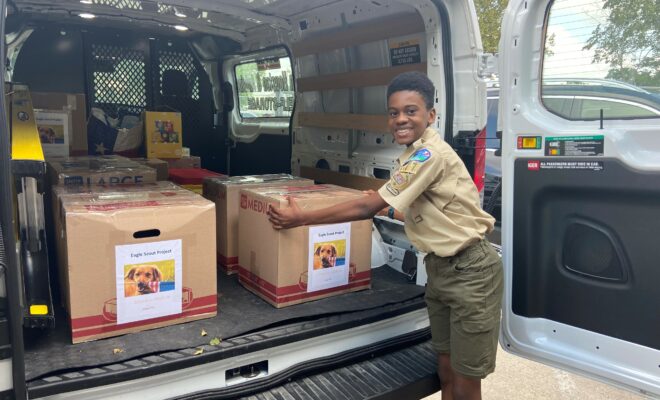 Lifestyle
Eagle Scout Project to benefit Meals on Wheels
By |
CONROE, TX – Brandon Wallace of Troop 777, The Woodlands, is learning to be a leader at the age of 13 by following the path of an Eagle Scout. This young man has been involved in scouting since he was six years old attending the first grade. What is different about Brandon is that he physically lives in Wisconsin and his family relocated to South Dakota in 2017, and then to Wisconsin in 2019.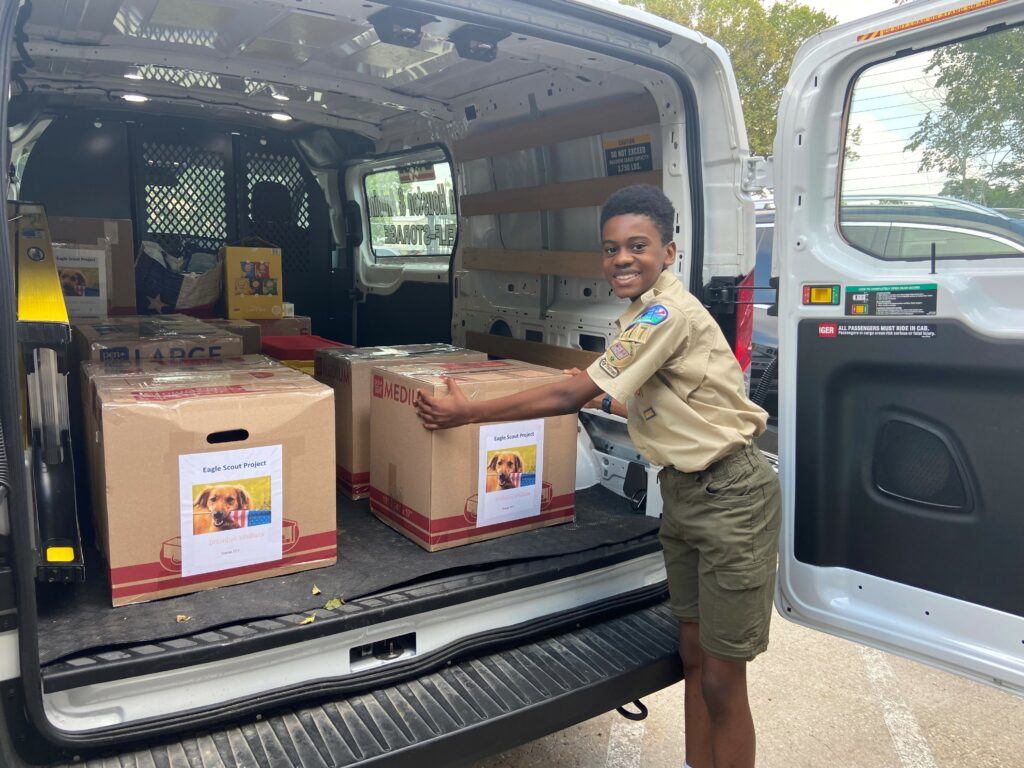 Brandon's older brother was also in Troop 777. When the family moved out of state Brandon wanted to continue his activities with his Woodlands troop, so he periodically travels back and forth nearly 1200 miles for meetings and camps. This summer he attended a scouting camp in Arkansas (Kia Kima Scout Reservation) took a one-day break and attended Camp Phillips in Wisconsin with Troop 31.
"He is a dedicated and inspiring young man that loves to meet new people," said his mom, Dr. Dedra Davis-Wallace. "Brandon connected with Troop 777 and has long lasting relationships that have developed over a period of many years. His brother was in this troop and his school friends have moved up the ranks with him." 
Boy Scouts of America begins in first grade as Cubs, Scouts have seven ranks with increasing requirements and personal growth expected before advancing to the next level. The levels are Scout, Tenderfoot, Second Class, First Class, and then a candidate for Eagle Scout initiated through Star and Life ranks. To be considered a candidate for Eagle Scouts the individual must be involved in community service and demonstrate the ability to manage a team in a project. 
The Eagle Scout project builds character and teaches lifelong lessons including how to troubleshoot issues that occur during the process, managing people at different levels of skill, and maintaining motivation of your team. Once completed the project is submitted for review and may take several months to be approved.
Brandon's Eagle Scout Project consisted of a donation of 2,000 pounds of dog food with treats for pets to accompany meals for seniors. The secondary project was to mount a flag at the entrance to the new Meals on Wheels (MOWMC) office, located at 111 S. Second Street in Conroe. The flag was flown over the Capitol in Austin and was donated by Rep. Steve Toth, The Woodlands. 
"I wanted to help seniors with food for their pets. Many seniors have pets and can't afford to purchase food to feed them," shared Brandon. "They love their pets. They should not have to give up their food to feed their dog. I wanted to make a difference to the elderly in the community."
"I also think it is important for everyone to see the flag when they enter the Meals on Wheels building as a volunteer, an employee, or anyone really. The flag will also serve as a permanent memory of my Eagle Scout Project."
Brandon's mother said the review for his project is expected to be complete in December of this year.
Watching the team perform the tasks of the project was a lesson adults could also learn from as well. The candidate for Eagle Scouts must motivate, inspire, and lead his team to complete the project successfully. As in real life, obstacles occur during the process. Brandon had to stop and reassess how to move forward several times to keep his team of scouts on task.
Watch the ceremony to install the flag: www.youtu.be/Y71mFdFaoN4.
Every project has a mandatory safety officer monitoring protocols and usage of handheld tools, ladders, and even water breaks. Age limitations are strictly enforced with adults providing guidelines but allowing the designated scouts to learn to lead.
Cub Scouting begins with boys and girls in grades kindergarten through 5th grade. As a scout, youth are in grades 6-12 or 11-17 years of age. Venturing and Sea Scouting is for co-ed youth 14-20 years of age. STEM Scouting involves Science, Technology, Engineering, and Math for girls and boys in grades 3 through 8 with hands on activities. Learn about Scouting and BSA by visiting www.Scouting.org. 
President of MOWMC, Summer Day, was grateful Brandon decided to do his Eagle Scout project with them. "We are incredibly appreciative for this partnership with Brandon and Troop 777. It is humbling to watch the younger generation care for the older generation with such passion and commitment. Montgomery County is blessed by these young men and their heart for service." 
Every $125 donated feeds a senior for an entire month. MOWMC can deliver meals to a homebound senior for an entire year lower than the cost of one day in a hospital or ten days in a nursing home. Donate online at https://www.mowmc.org/donate.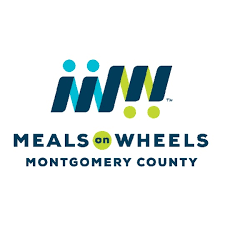 Since 1973, MOWMC has had a successful track record of delivering meals to local homebound seniors, delivering 31,000 meals monthly. Volunteers deliver meals along 89 routes throughout the 1,000 square miles of Montgomery County. Additionally, MOWMC's curb-to-curb transportation service provides more than 17,000 rides to the disabled and seniors annually. With a mission to foster independence and maintain the dignity of each homebound senior by providing nutritious meals, transportation, and caring connections, MOWMC can always use additional volunteers and donations. More information about Meals on Wheels Montgomery County can be found at www.mowmc.org or on the Facebook page at www.Facebook.com/MealsonWheelsMC.