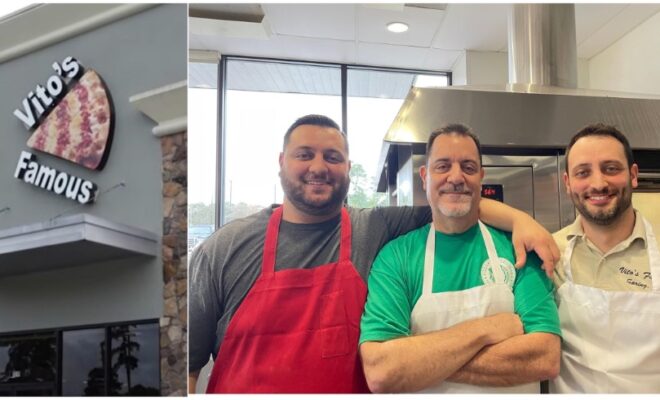 Photo Credit: Vito's Famous
Food & Drink
Eat Local: Vito's Famous
By |
Vito's Famous is an authentic Philadelphia eatery in Spring, Texas devoted to serving the best in thin crust pizza, cheesesteaks, and hoagies.
The Name
Twelve years ago, the Gizzio family moved to the area from Philadelphia and needed a local spot with food that they grew up on, so Vito's Famous was born. Owned by Vito J. Gizzio and his sons Vito (Jr.) and Vincent, quality is the name of the game here, using the highest quality ingredients, Hormel meats, fresh veggies, and great quality cheese.
We asked Vito where the name came from, he replied with, "Honestly, we had a hard time coming up with a name. When you have three family members trying to figure out a name, you get a lot of bad ideas and hurt feelings! I think the worst name we came up with was something along the lines of 'Philly Delights.' Up north, 'Famous' is a common name to see with pizza places, so we really just ran with that because it was so familiar to us and we put the Vito in front. I wish there was a better story, but that's the truth!"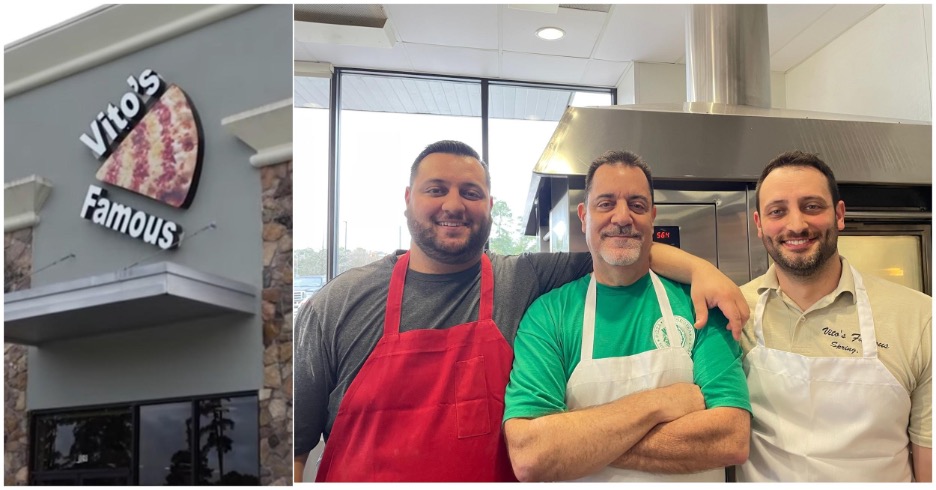 The Story
Vito's Famous brings authentic Philadelphia cuisine to Spring, Texas.  Besides their Philly style pizza with its hand tossed dough, it's all about the cheesesteaks and hoagies at Vito's. The hoagies were replicated from Vito's cousin John, who has a hoagie shop in Wayne, PA called John's Village Market & Delicatessen, which has been around for 40 years.
Vito Jr. said, "Our Philly Cheesesteak is so authentic, that we get in the bread and meat for the sandwiches shipped in. The roll is so light and fluffy and can only be made on the east coast. We get our bread par-baked from Liscio's Bakery in South Jersey and finish it in our ovens daily for that fresh taste and crispy texture. We also ship in our meats from Philly too. We get a mix of sirloin and ribeye with no fillers, preservatives and no solution."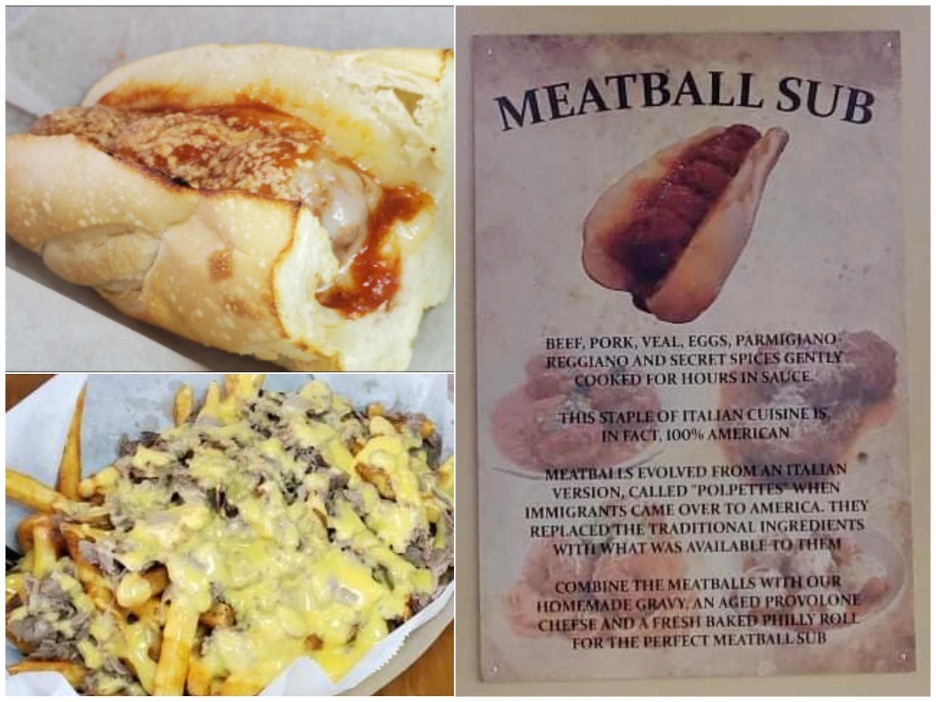 The meatballs for their meatballs subs are all house made with a traditional mixture of beef, pork, and veal, slow cooked a red gravy direct from Grandma Rita's recipe. Vito said, "when we started this concept, if we couldn't do it authentic, we weren't going to do it all. We only serve what we will eat ourselves".
The pizza dough is made fresh daily, and tossed by hand. According to Vito Jr. The secret is when they make a pizza, they put the cheese down first, preventing the cheese from slipping off the slice and sending hot pizza cheese sliding directly towards your face, or leaving spots with no cheese. The homemade pizza sauce gets swirled on only after the cheese has been put down. Vito Jr. said, "we only have one size of pizza, 16 inch pies because our oven door opening is only so big, and we are all bad at math (laughs)."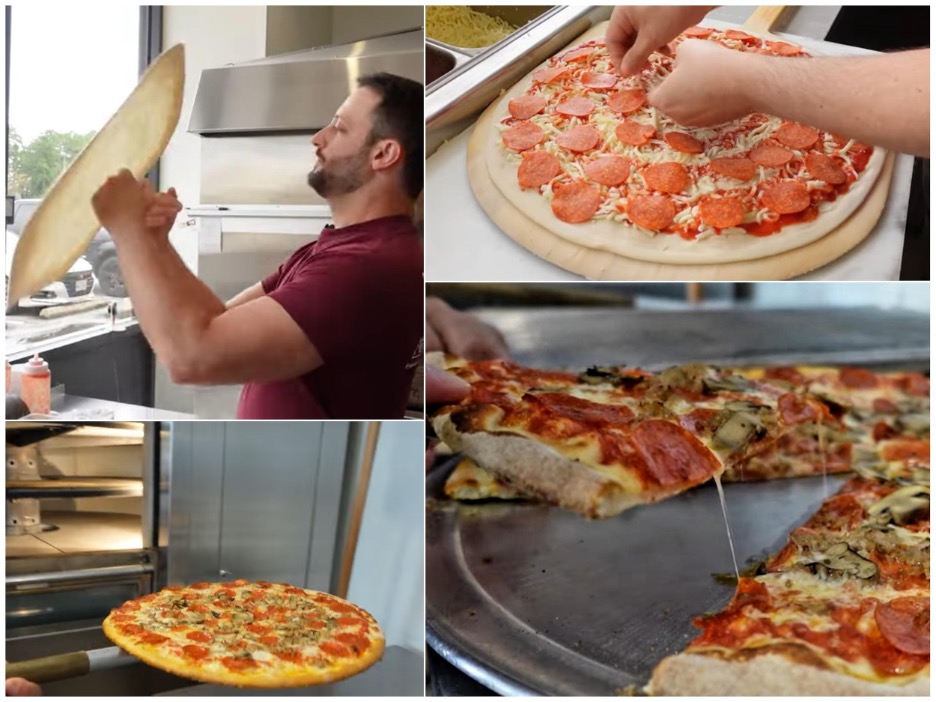 The Family Favorites
Vito Sr. – "I like the Philly Cheesesteak with American cheese, ketchup and pickles. It sounds a little iffy, but it really is good. It's the way that I have been eating them since I was a kid and am not going to change now."
Vito Jr. – "My favorite is the Philly Cheesesteak 'Vito's Way.' The Vito's Way on the menu is actually how Vito Jr. rather than Senior eats his sandwiches. The Cheez Whiz is an acquired taste but I love it and it goes great with the grilled onions and the hot cherry peppers."  By the way, don't forget to end your meal with a cannoli, chocolate covered cannoli or a slice of cheesecake.
Vince – "I am all about the pizza. I mess around and try different combinations (like a garlic and oil base with tomatoes, basil and prosciutto) but my go-to will always be a pepperoni pizza."
What to order
According to Vito Jr., "The best selling sandwich is the Philly Cheesesteak. We sell more Philly Steaks than any other item on the menu. People tend to order it with the grilled onions and hot peppers but the cheese choices vary with provolone being the most popular, followed by Cheeze Wiz".
Texans love their meat Pizza, so it makes sense that the best selling pizza is the Meat Lovers – topped with loads of Pepperoni, Sausage, Canadian Bacon and Meatballs.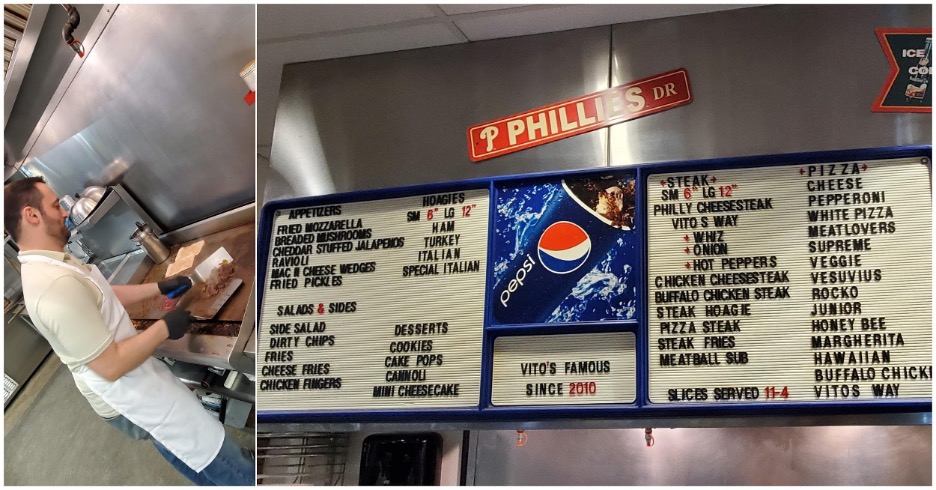 More Highlights of the menu
Cheesesteak Fries – Your choice of cheese steak atop a large portion of seasoned fries
The Original Vito's Way Cheese Steak – Cheese Whiz, Grilled Onions and Hot Cherry Peppers.
Meatball Sub – Grandma Rita's Recipe! Beef, pork and veal meatballs cooked in our signature red gravy with your choice of cheese.
Special Italian Hoagie – Prosciutto, Capicola, Imported Ham, Genoa Salami, & Sharp Provolone Cheese.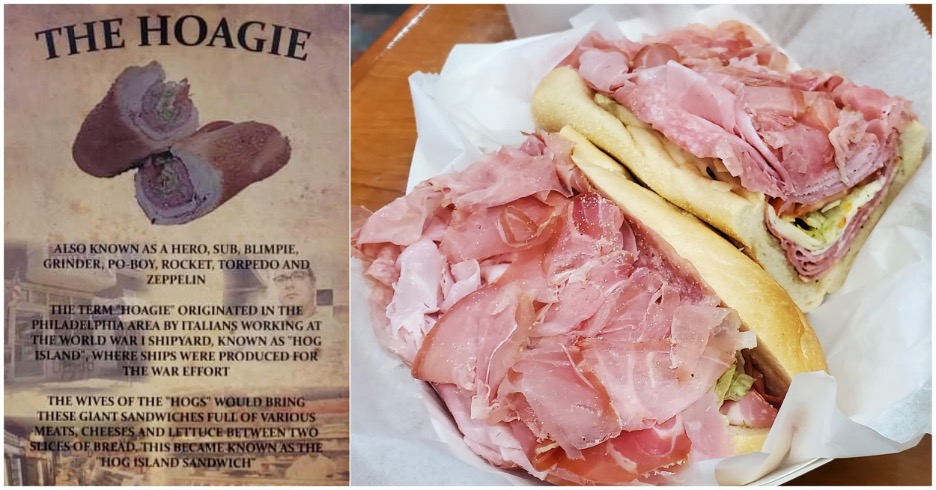 Beer
Vito's Famous rotates many beers throughout the year. Working with local breweries and bringing in the best beers to pair with pizza and Phillys from all around. They usually offer beers from 11 Below, Bearded Fox, Eureka Heights, Galveston Brewing, SpindleTap, Saint Arnolds and Karbach as well as some unique beers like Dead Guy Ale from Rogue Brewing in Oregon, according to Vito Jr, it's one of their best selling beers and is absolutely amazing with a Meat Lovers pizza.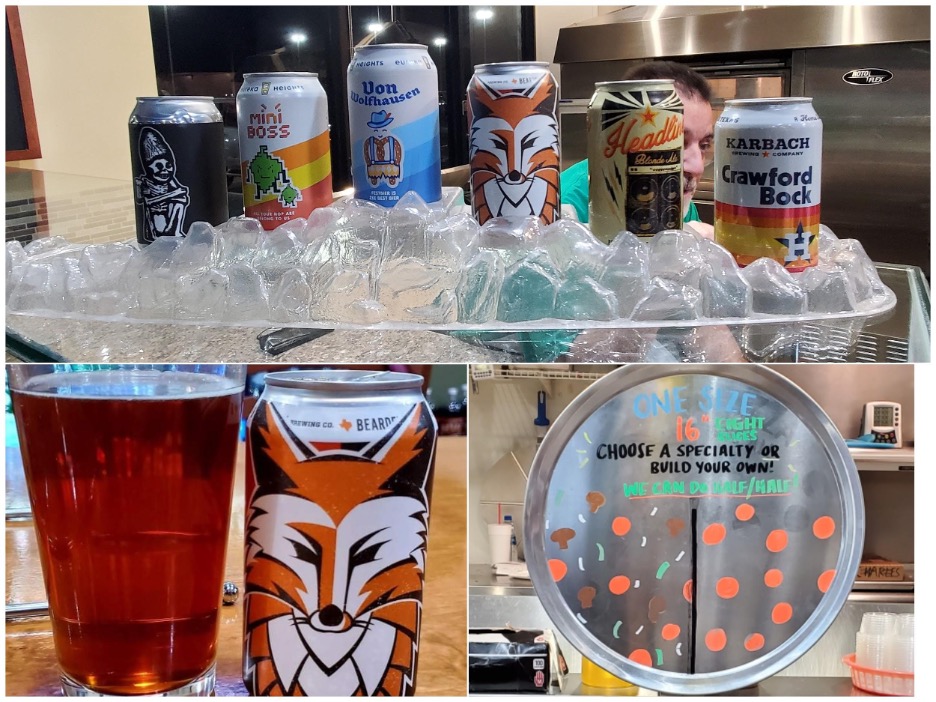 Community
Vito's Famous is a huge supporter of their community.  They sponsor various teams and sports and try to donate for every fundraiser and charity event they can. They offer discounts to our veterans and first responders. Regulars also become part of the Vito's family, some of their customers have been coming since they opened, had kids and now bring their kids to enjoy pizza, hoagies and cheesesteaks.
Wrapping it all up
Vito's Famous is your local neighborhood pizza, cheesesteak and hoagie shop, where your entire family is welcome. Some nights you will find a whole kids sports team enjoying one of Vito's pizza pies. Parents can even enjoy a cold beer or a glass of wine with their favorite menu items, while watching the big game on one of the tv's. Philly transplants know this is the real deal, and you will often find them stuffing themselves with an authentic cheesesteak.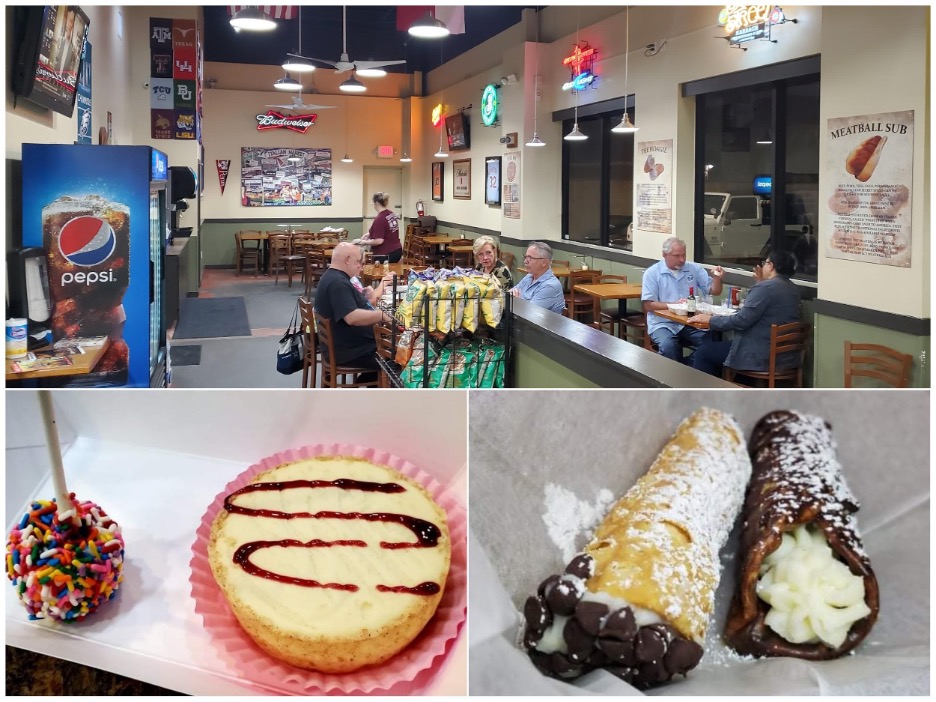 Five Words to Describe Vito's Famous
Authentic, Family, Quality, Philadelphia, Pizza
Vito's Famous is located at 9305 Spring Cypress Rd, Spring, TX 77379. Learn more by calling 281-251-8880 and visit their website at https://www.vitosfamous.com/ and Facebook page at https://www.facebook.com/VitosFamous/.
Nick Rama is a food writer, contributor of Hello Woodlands, and shares his restaurant experiences on Nick's Local Eats at NicksLocalEats.com and the TX BBQ, Burgers and Brew Facebook page. Nick enjoys helping the small business owner, supporting his community with fundraising for food banks, and plans tasting events with locally owned mom and pop restaurants.