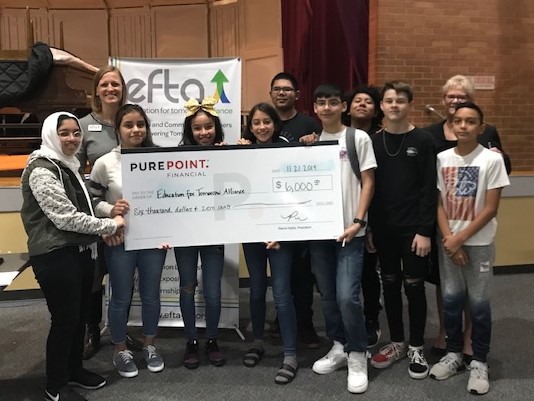 Lifestyle
EfTA Receives $6,000 Grant for Jr. High School Students' Future Focus Program
By |
CONROE, TX – PurePoint Financial has awarded a $6,000 grant to sponsor Education for Tomorrow Alliance's Future Focus programing at Booker T. Washington Junior High School during the 2019-20 school year. Sessions will run in the fall and spring within the school's College and Career Readiness classes.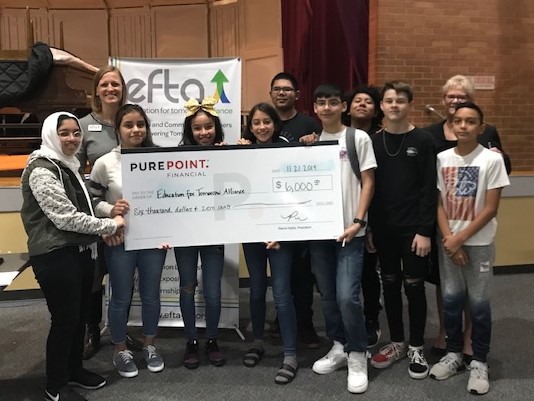 Fall programming kicked off on November 21 when volunteers participated in two days of career panels. Future Focus matches professionals in a variety of career fields to offer insights on goal setting and career exploration. Speakers also share how education has lasting impacts on options later in life. With the grant from PurePoint Financial for career programming, EfTA will be able to bring more than 70 volunteers to meet with nearly 400 seventh and eighth grade students at Washington this year.
"We are grateful for the support from PurePoint Financial for EfTA's mission. Future Focus is about exploring options and increasing access to information. The program encourages students to set goals and think through the pathways that might create the futures they envision for themselves. This year, it has been great to include alumni of Washington as panelists and better serve ESL students at Washington," said Education for Tomorrow Alliance Program Director Corinne Coulter.
Through its charitable efforts, PurePoint Financial, which is a division of MUFG Union Bank, is dedicated to organizations and causes that are helping drive lasting change at the local level. In 2018, the MUFG Union Bank Foundation's charitable investment exceeded $17.1 million, nationally. These contributions promote a vision of equitable access to opportunity, which aligns with Education for Tomorrow Alliance's vision of creating career-ready students.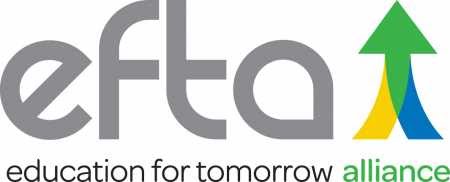 For 30 years, Education for Tomorrow Alliance has been a nonprofit dedicated to cultivating business and community partnerships that advance student success. With innovative programs focused on career, leadership, and STEM preparation, EfTA is the portal through which business leaders can access and strengthen local education. For more information please visit www.efta-us.org, or contact EfTA at office@efta-us.org or 936-273-7087.