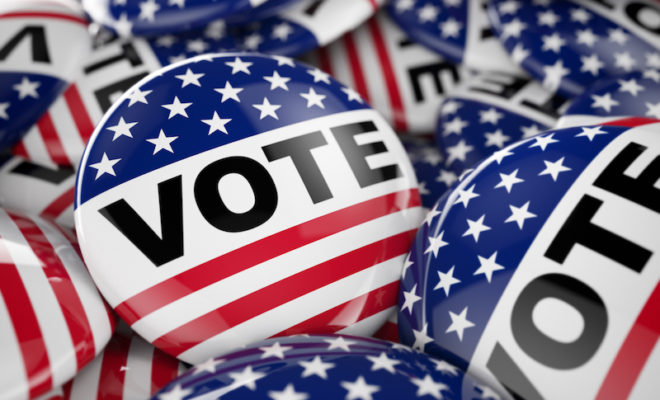 News
Election Day Voting Information and Locations
By |
Tuesday, November 6, 2018 is Election Day where registered voters will have the opportunity to vote for candidates running for offices in the primary elections in Montgomery County, Texas.
To be able to vote in the primary elections on November 6, voters would have to have registered by October 9, 2018. Check your voter registration status here.
Voting polls are open from 7 a.m. until 7 p.m. at locations throughout the county including the following locations in The Woodlands:
The Woodlands High School 9th Grade Campus (Foyer by Clinic) at 10010 Branch Crossing Drive
Copperwood Apartment Building (Community Room) at 4407 South Panther Creek Drive
Deretchin Elementary School (Gym Rec Room) at 11000 Merit Oaks Drive
Wilkerson Intermediate School (Choir Room) at 12312 Sawmill Road
South County Community Building (Room 102) at 2235 Lake Robbins Drive
Sally K. Ride Elementary School (Hallway – East Side) at 4920 West Panther Creek Drive
David Elementary School (Front & Side Hallways) at 5301 Shadowbend Place
The Woodlands Emergency Training Center (Main Room) at 16135 IH-45 South
Lone Star College System at 5000 Research Forest Drive
Powell Elementary School at 7332 Cochrans Crossing Drive
George and Cynthia Woods Mitchell Library at 8125 Ashlane Way
Collins Intermediate School at 6020 Shadowbend Place
Lamar Elementary School (Old Teachers' Lounge) at 1300 Many Pines Road
Barbara Bush Elementary School (Front Office) at 7420 Crownridge Drive
The Woodlands Rec Center (Live Oak Room) at 5310 Research Forest Drive
Buckalew Elementary School (Front Lobby) at 4909 West Alden Bridge Drive
Windsor Hills Homeowners' Association Club House (Ballroom) at 1 East Windsor Hills Circle
Galatas Elementary School (Front Foyer) at 9001 Cochrans Crossing Drive
Glen Loch Elementary School (North Side Hallway) at 27505 Glen Loch Drive
Mitchell Intermediate School (Library) at 6800 Alden Bridge Drive
View more locations in Montgomery County at https://legacy.mctx.org/election/EDPolls.asp?ELID=54
View the voting location map at https://legacy.mctx.org/election/EVEDMAPS/EDPRI030618.pdf?ts=86344
For more information about the election, please visit the Montgomery County website's Election page at https://legacy.mctx.org/election/.
Learn more about upcoming elections and view the voting schedule for 2018 at https://legacy.mctx.org/election/pdf/2018_Election_Calendar.pdf