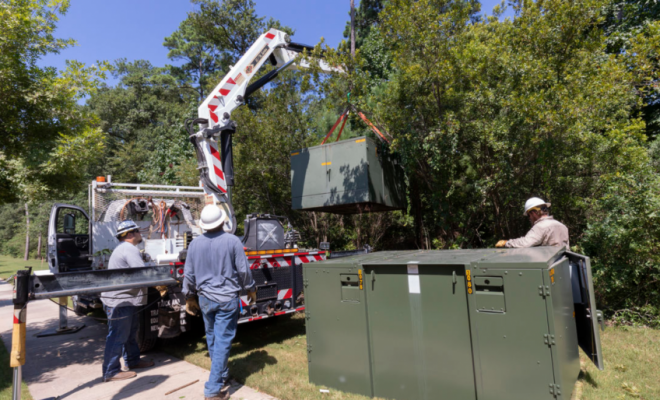 News
Entergy Gives Statement Regarding Construction Related Power Outages
By |
THE WOODLANDS, TX – Entergy Texas began construction projects across The Woodlands at the end of July, causing numerous power outages and affecting traffic with very little information readily available to the public both before and during the project.
Crews were working around the Grogan's Mill area causing lane closures on Woodlands Parkway, North Milbend, and Grogan's Mill Road, and causing power outages throughout the area. The work was scheduled for completion the week of August 5. Entergy has since stated these upgrades were implemented to help improve reliability as well as help Entergy respond to outages quicker.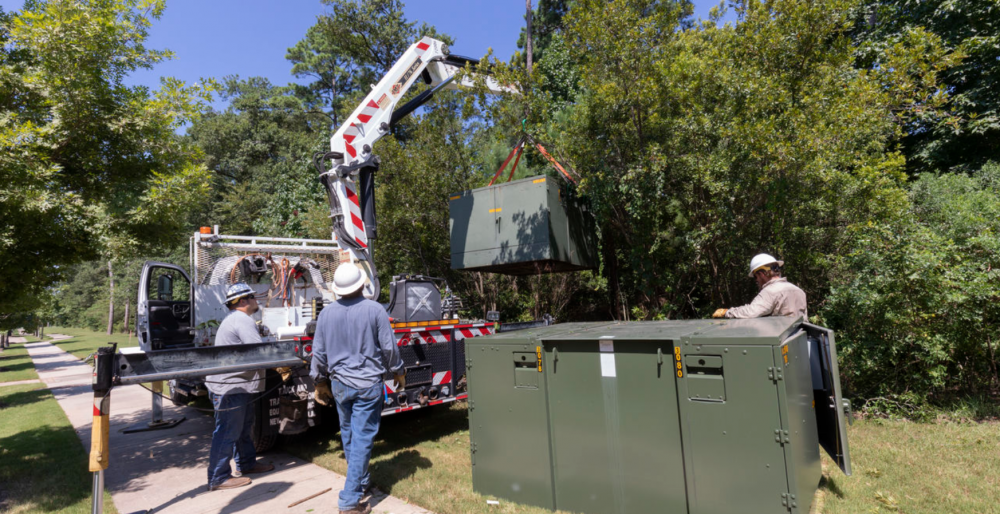 After experiencing several power failures in the neighborhood, The Grogan's Mill Village Association contacted Entergy for information.
According to a representative from Entergy, it is difficult to do work in The Woodlands due to the close proximity of several cables and pipes from different companies. The Entergy representative also indicated the placement of the electrical systems and lines in this area creates delays for repairs and upgrades, and more opportunity for outages.
"It is important to note that repairing underground electrical systems is more time consuming to repair than above-ground lines, because it takes longer to locate the faults, identify the cause, and make necessary repairs," said Doug McCormick, Entergy Lead Customer Service Manager, West Region. "A lot of this work has to be done in people's backyards, which can also make the restoration process slower than if the lines were accessible from the streets."
Entergy also indicated it is making an effort to improve its messaging system to make it more complete and accurate. Entergy has an app available for download which indicates when outages began, when power is expected to return, and a map showing which streets are affected. The app can be found by searching for Entergy in the app store.
Grogan's Mill Outages Affecting 100 Customers Since July 23:
Sunday, August 4 – Outage in Grogan's Point area that affected 320 customers because of a bad cable. All but 70 were restored in about 2½ hours.
Wednesday, July 31 – Grogan's Mill area – system overload issue. It affected 2,354 customers for 87 minutes.
Tuesday, July 30 – Storms impacted customers throughout The Woodlands, with about 5,000 customers out. Most were restored by 3:00 a.m.
Wednesday, July 24 – Outage in the Grogan's Mill area after a member of the public dug into Entergy's lines, affecting 5,000 customers for about 4½ hours.
Tuesday, July 23 – Outage in the Grogan's Mill area caused by a cable failure affecting 1,600 customers for approximately three hours.
The outages listed do not reflect momentary outages (blinks) caused to customers while work was on ongoing or more isolated outages that involved less than 100 customers.
"We sincerely apologize to our customers for the inconvenience any of these outages have caused them, and we appreciate their patience as we continue working to improve reliability to the area," said McCormick.
For further information on the reliability project and improvements, visit www.entergynewsroom.com/article/crews-work-improve-reliability-in-woodlands/
Source: Grogan's Mill Village Association, Entergy