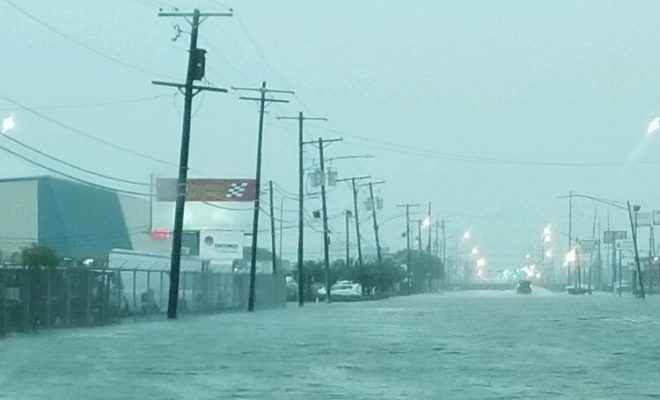 News
Entergy Responding to Imelda Outages; Severe Weather Impacting Restoration
By |
BEAUMONT, TX – Significant rainfall and flash flooding continue to affect Entergy's service territory. Jefferson, Orange, Galveston, Liberty, Chambers and Montgomery counties have been the most affected, with some areas receiving more than 20 inches of rain in the past day along with thunderstorms.
As of 9:00 a.m. approximately 37,000 customers are without power. Flooding and continued rainfall throughout today are presenting a significant challenge to begin restoring customers.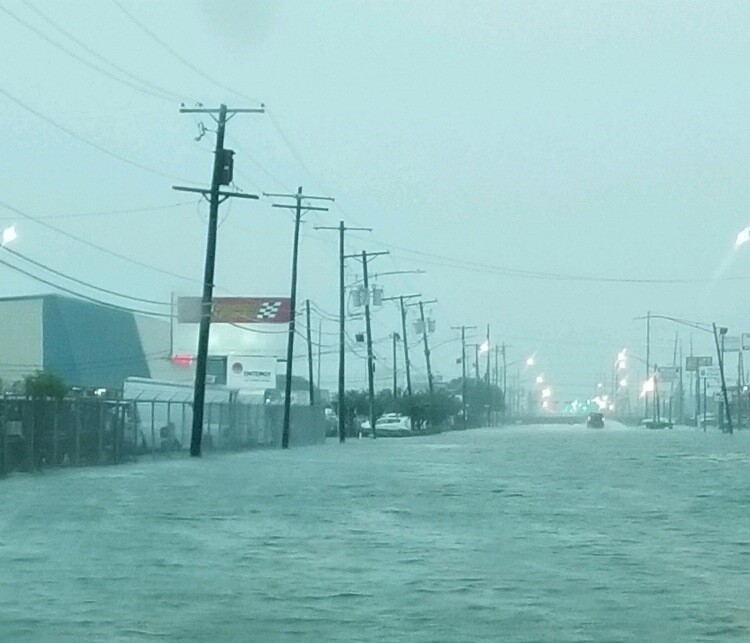 "We are amassing a workforce of more than 200 additional workers to respond to Imelda's impact and are restoring power where it is possible to do so," said Allen East, vice president of distribution for Entergy Texas, Inc. "However, the severe weather is preventing us from working to safely repair the damage in some areas. Additionally, flooding and road closures are hampering our ability to even move crews to inspect the equipment."
Customers are reminded to stay away from standing water and debris from trees and other vegetation. It may be electrically charged from underground or downed power lines. There is no way to know if a downed line is energized or not, so if you see one, keep a safe distance and call 1-800-9OUTAGE (800-968-8243).
In addition, if customers are evacuating, they may want to turn off the main circuit breaker to their homes and even take a picture of their meter reading.
High water significantly hampers the ability to begin restoration activities. Many roads are closed across the area, which makes moving employees and equipment difficult.
Entergy Texas has requested additional resources to help with restoration, as well as air boats, high water vehicles and other equipment.
Once areas are accessible, damage assessment teams will patrol the lines and view the facilities to determine how much the storm damaged our electrical system.
At this time, there is no estimated time of restoration for customers impacted by this storm. In the hardest hit areas, estimates may not be available until this weekend.
As part of the restoration process, essential services such as hospitals, nursing homes, water systems, fire and police departments are a priority. Entergy also works to restore high voltage lines that feed large numbers of customers and concentrate resources on getting the greatest number customers back the fastest. Crews are deployed throughout the network to address the individual outages and restore power. Customers can visit the Entergy Storm Center website to view the outage map and get important updates on restoration activities. In addition, they can download the free Entergy app on their mobile phones.
Customers also send and receive text messages about storm and restoration efforts. Signing up is easy: simply text REG to 368374. Follow social media posts on Twitter @EntergyTX and Facebook at facebook.com/EntergyTX.
Entergy Texas, Inc. provides electricity to approximately 450,000 customers in 27 counties. Entergy Corporation is an integrated energy company engaged primarily in electric power production and retail distribution operations. Entergy owns and operates power plants with approximately 30,000 megawatts of electric generating capacity, including 9,000 megawatts of nuclear power. Entergy delivers electricity to 2.9 million utility customers in Arkansas, Louisiana, Mississippi and Texas. Entergy has annual revenues of $11 billion and nearly 13,700 employees.