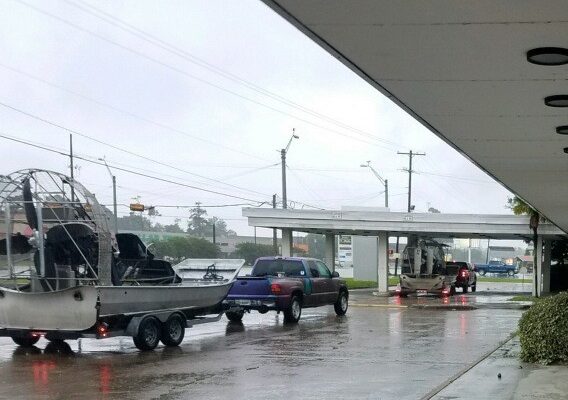 News
Entergy Texas Bringing in Additional Crews to Restore Power
By |
BEAUMONT, TX – More than 400 additional workers have been requested to assist Entergy Texas, Inc. in restoring power to customers after Imelda dumped more than two feet of rain on Southeast Texas.
As of 5:00 p.m. approximately 34,000 customers are without power, with the highest number of outages reported in Montgomery, Jefferson, Galveston, Liberty and Orange Counties.
High water trucks and air boats are arriving to assist with the restoration efforts; however, flooded roadways and continued rainfall is substantially hampering progress.
"While the estimated times of restoration are very preliminary right now, it is hoped that all customers who can receive power will have it by the end of the week," said Allen East, vice president of distribution for Entergy Texas, Inc.
Ongoing road conditions, flooding, access to power lines and the extent of damage to equipment all affect these estimates and how long it will take to restore power. Right now, it is hoped that customers who can take power will be restored no later than the following times:
Conroe area – Midnight tonight
Cleveland area – 11:00 p.m. Friday
New Caney area – Noon Saturday
Beaumont area – 8:00 p.m. Saturday
Dayton area – 8:00 p.m. Saturday
Orange area – 8:00 p.m. Saturday
Vidor area – 8:00 p.m. Saturday
Port Arthur area – 8:00 p.m. Saturday
Winnie area – 8:00 p.m. Saturday
Should these times need to be adjusted, customers who have signed up for notifications will be updated, and the outage map will also reflect these changes. Customers can send and receive text messages about storm and restoration efforts by texting REG to 368374.
While the weather may pass, the damage done will take some time to repair. Just because customers don't see a truck in their neighborhood doesn't mean crews aren't working farther down the line to get power restored to their street.
Customers are reminded to stay away from standing water and debris from trees and other vegetation. It may be electrically charged from underground or downed power lines. There is no way to know if a downed line is energized or not, so if you see one, keep your distance and call 1-800-9OUTAGE (800-968-8243).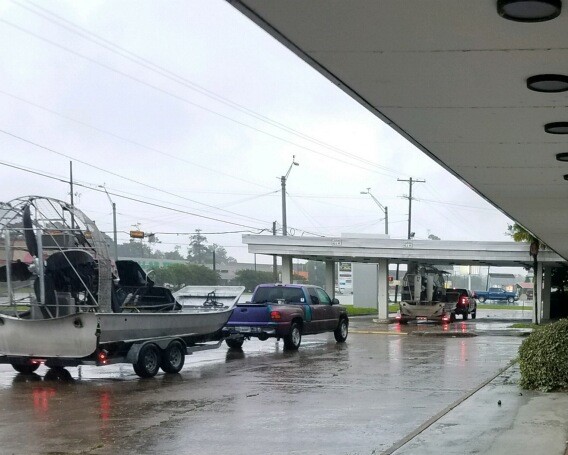 As customers clean up their property from tree limbs and debris, be mindful of overhead power line and other equipment that might be hidden from the debris. In addition, if customers are evacuating, they may want to turn off the main circuit breaker to their homes and even take a picture of their meter reading.
Safety is an Entergy key value and always comes first. Then, restoring power is a core value and first order of business. Entergy is restoring service where it is safe to do so.
First, power is restored to critical community infrastructure and essential services such as hospitals, water treatment plants, police and fire stations, and communication systems. Then, Entergy will concentrate resources on what gets the greatest number of customers restored the fastest. Crews are deployed throughout the networks to address the individual outages and restore power to all communities.
Depending on damage, some locations will take longer to restore than others. Customers can visit the Entergy Storm Center website to view the outage map and get important updates on restoration activities. In addition, they can download the free Entergy app on their mobile phones.
Entergy Texas, Inc. provides electricity to approximately 450,000 customers in 27 counties. Entergy Corporation is an integrated energy company engaged primarily in electric power production and retail distribution operations. Entergy owns and operates power plants with approximately 30,000 megawatts of electric generating capacity, including 9,000 megawatts of nuclear power. Entergy delivers electricity to 2.9 million utility customers in Arkansas, Louisiana, Mississippi and Texas. Entergy has annual revenues of $11 billion and nearly 13,700 employees.