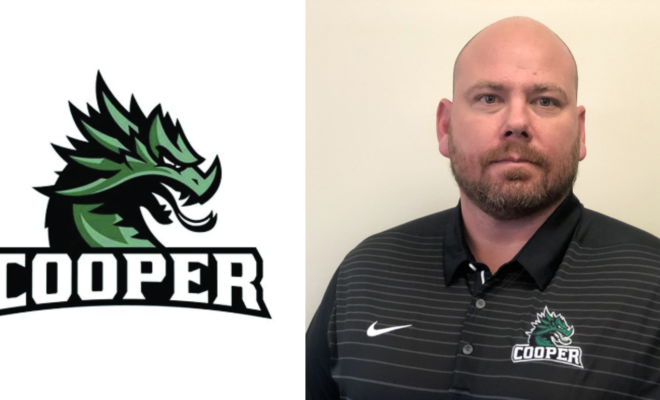 News
Erik DeHaven Named Head Football Coach at The John Cooper School
By |
THE WOODLANDS, TX – The John Cooper School recently announced that Erik DeHaven will be the new Head Football Coach and Program Director beginning with the 2019 season. DeHaven takes over a team that finished 9-1 this year and was runner-up in the 3A Division of The Southwest Preparatory Conference (SPC).
"I am thrilled to announce that Erik will lead our football program at Cooper. We are seeking an experienced coach who will continue to build on our success," said Cooper Director of Athletics John Hoye. "Coach DeHaven is well respected in the football coaching community, known for his vision and ability to create and maintain a quality program. From the onset of our search, we identified him as a strong candidate and we are eager to get him acclimated to Cooper."
DeHaven brings extensive coaching experience to Cooper. He has coached for 18 years at the high school, collegiate and professional levels. Most recently, DeHaven served as the head coach at St. Pius X High School in Houston where he was nominated as Coach of the Year by the Touchdown Club of Houston. At St. Pius, he led the Panthers to a #1 state ranking for private schools. Over his career he has coached 71 players who went on to play collegiate athletics, including five who were named All-Americans. DeHaven previously served as head coach at Lutheran High North High School and coached at Lutheran South, Concordia University and The South Houston Ducks of the XFL.
"I am extremely excited and honored to be joining the Dragon family," DeHaven said. "The opportunity to build upon a quality program at an elite institution has always been a dream of mine. We will play a fun, physical an exciting style of football while building character that positively represents Cooper both on and off the field."
DeHaven will inherit a team that returns nine starters from the 2018 team. The Dragons return senior All SPC players Thomas Elkhoury and Cameron Reed, as well as nationally-ranked lineman Kase Harris.
A native of Phoenix, Arizona, Coach DeHaven played collegiately at Concordia University from 1997 to 2001. He served as team captain in 2000 and 2001 while also being honored as an All-American middle linebacker and the 2001 Small College Defensive Player of the Year.