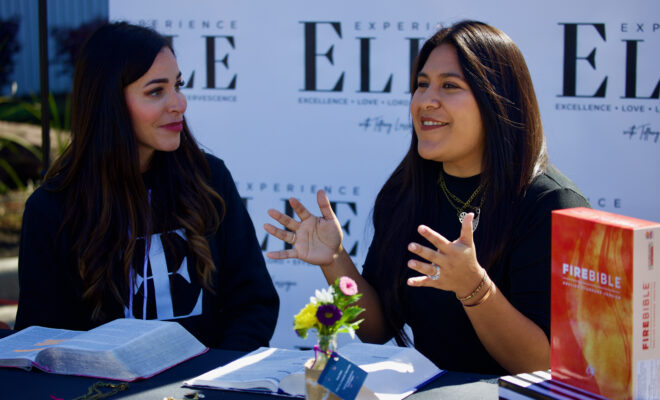 Photo Credit: Rod Prado, Hello Woodlands
Events
Experience ELLE brings Live enJOY Bible Study Series to Magnolia
By |
On the morning of Saturday, November 6, Experience ELLE hosted their enJOY Live Bible Study Series with Tiffany Lassiegne at HeBrews Coffeehouse in Magnolia. Experience ELLE is a nonprofit organization with a mission to encourage, nourish, and revive the spirit, soul, and body of people around the world in need of wholeness and wellbeing through the love of Christ. The event was also streamed virtually on Facebook live and Zoom and hosted guest speakers that shared their own testimonies, faith journeys with Christ, and how Experience ELLE has impacted their lives.
View photos from the event on the Hello Woodlands Facebook page:
For more information about Experience ELLE and enJOY, a Virtual Bible Study Series, visit www.experienceelle.com. Follow Experience ELLE on social media on Facebook at https://www.facebook.com/experienceELLE and Instagram @experienceELLE.
Join us this Saturday, November 13 at 5 p.m. for an Experience ELLE Worship + Revival Pop-Up at Hebrews Coffeehouse located at 33130 Magnolia Circle, Suite B, Magnolia, TX 77354. View and join the Facebook event at https://www.facebook.com/events/172873534899073.