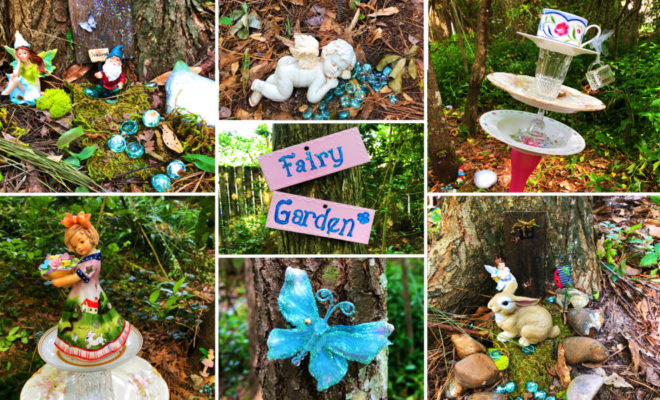 Lifestyle
Fairy Gardens Add Whimsy & Charm to Woodlands Path
By |
Forest creatures are everywhere on The Woodlands' numerous paths. However, on one trail in Cochran's Crossing, evidence of different kinds of creatures has recently appeared – gnomes and fairies!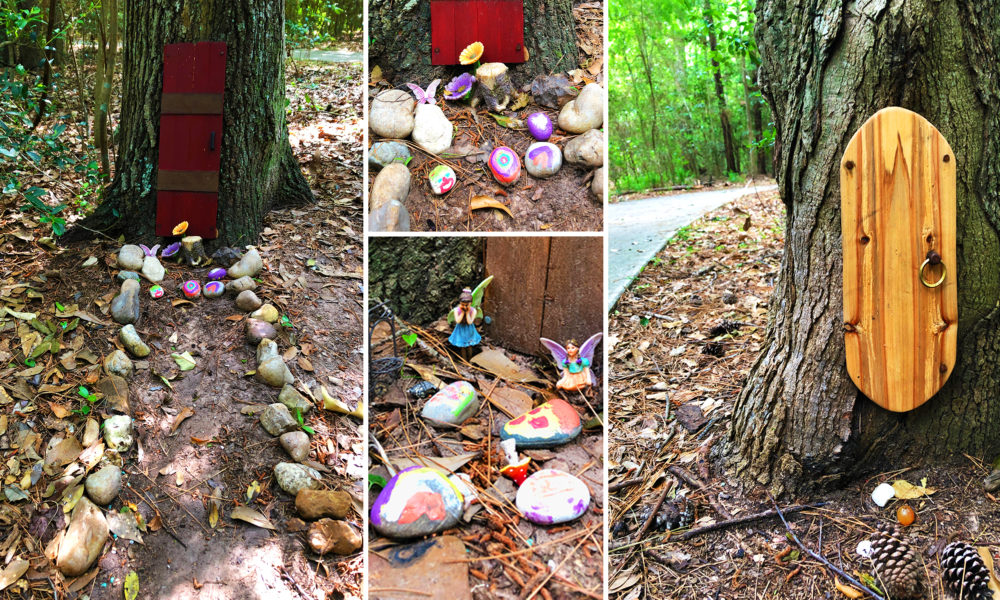 The fairy presence began with tiny doors on two trees next to each other at a fork in the trail that runs alongside the Shadowbend drainage ditch. Rock-lined dirt paths lead the way to the doors, where fairy statues sit alongside a toadstool, colorful painted rocks, butterflies, flowers, and tiny furniture. A third, newer door soon appeared next to the first two.
Recently, a larger fairy garden has been added at another point on the trail. A pink painted sign on a tree lets passersby know they are in the presence of a Fairy Garden.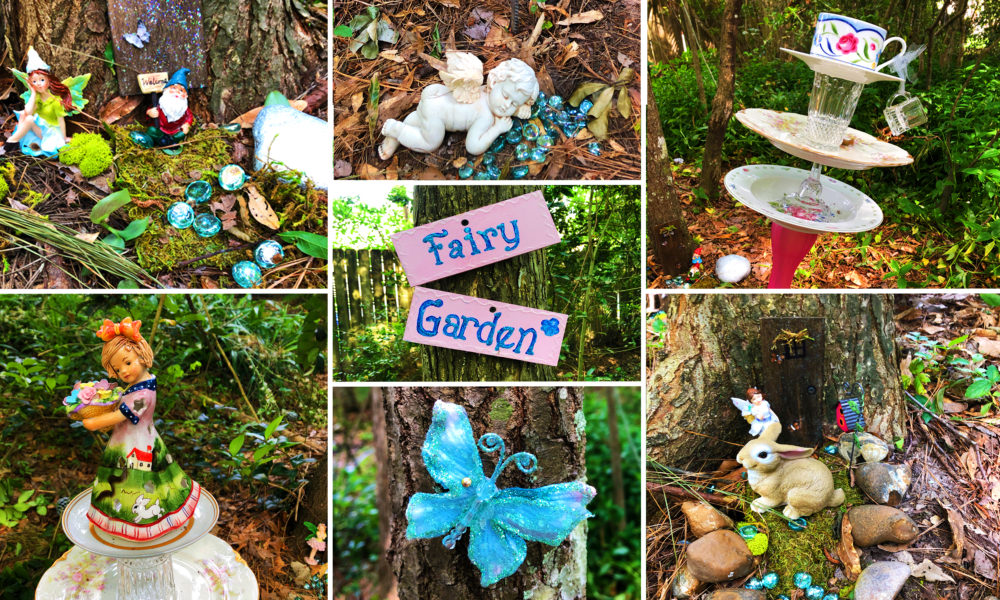 A wonderland of fairies, gnomes, rabbits, flowers, and colorful rocks line dirt pathways to the doors affixed to the trees. This garden includes cherubs under carefully created statues made of china cups and saucers. Butterflies appear to fly around the trees.
The orange circles on the following map show the approximate locations of the fairies, which are visible from the path.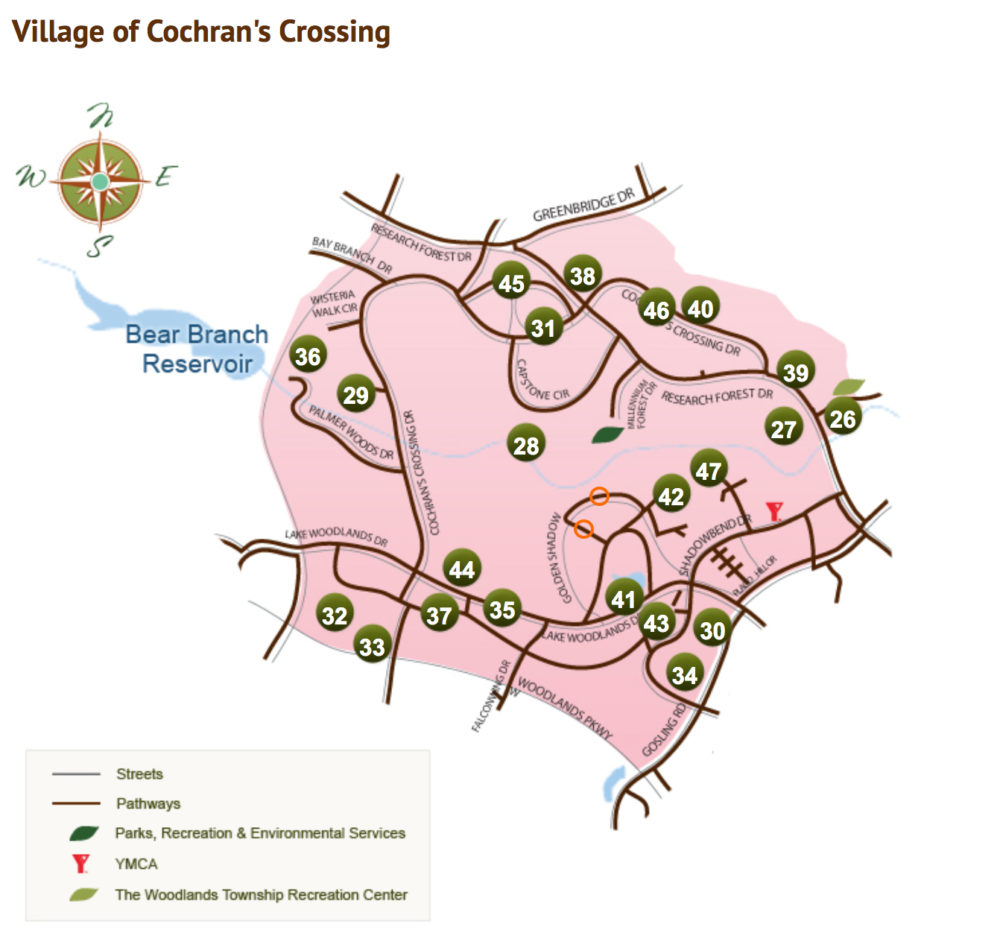 Does your neighborhood or village have a special or fun feature? Let us know! Contact us at info@hellowoodlands.com.