Lifestyle
YMCA Announces Dancing with The Woodlands Stars Winners
By |
THE WOODLANDS, TX – The Woodlands Family YMCA (YMCA) is excited to announce that more than $60,000 and many new friends for the YMCA was raised at the annual YMCA Dancing with The Woodlands Stars held at The Woodlands Waterway Marriott. This event featured local leaders as the live dance entertainment. The Woodlands Fred Astaire Dance Studio partnered with the YMCA to provide the dance partners, lessons and choreography for the community stars.
Each year, volunteers take to the dance floor to compete for votes and raise funds for the YMCA. Every dollar raised from the purchase of tables, seats, auction items and votes goes to the YMCA Annual Better Us Campaign, which makes community-strengthening programs such as swim lessons, after school care, and youth sports available to everyone regardless of age, income or background.
"Every dollar donated helps us keep the YMCA available to all. Every dollar donated will help the YMCA serve an additional child and multiply our impact in 2019 and make a real difference for people living in our community. Everyone, regardless of financial resources, should have access to the YMCA programs and services to help them reach their fullest potential," said Roxanne Davis, YMCA Community Liaison and Event Director. We are very excited by the success of our seventh annual YMCA Dancing with The Woodlands Stars and extremely grateful to all of our sponsors, patrons and the generous community stars who stepped into the spotlight to make this the most fun and cause-driven event possible."
The dancers who raised the most funds and took home top honors were:
First Place Overall Winner: Tom Pisula and dance partner Anna Kalinichenko
Runner Up: Debbie Bates and dance partner Francesco Moscarelli
Honorable Mention: Cassandra Mays and dance partner Ralph Vieberink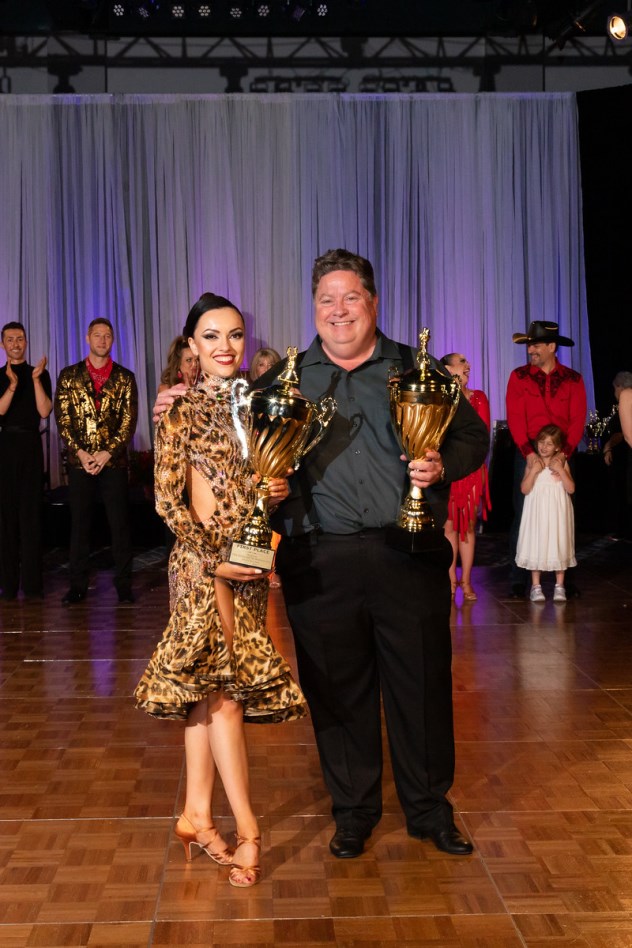 The esteemed panel of judges featured Miguel Lopez, Whitney Montgomery, James Ebrey and Nelda Luce Blair, who selected the winners in the following categories:
Best Use Of Music: Paul Purcell and partner Anna Kalinichenko
Super Showmanship Award: Brittani Burress and partner Francesco Moscarelli
Crowd Pleaser: Dr. Tim Paschalis and partner Anna Kalinichenko
Best Costume: Cindy Tice and partner Jhondarr Lopez
Judges Award: Erin Cones and partner Francesco Moscarelli
Most Enthusiastic: Chad Grimes and partner Anna Kalinichenko
Most Entertaining: Christin Allphin and partner Robert Sherlock
Most Creative: Roderick Crawford and partner Amber Osborn
Best Choreography: Andy Greever and partner Anna Kalinichenko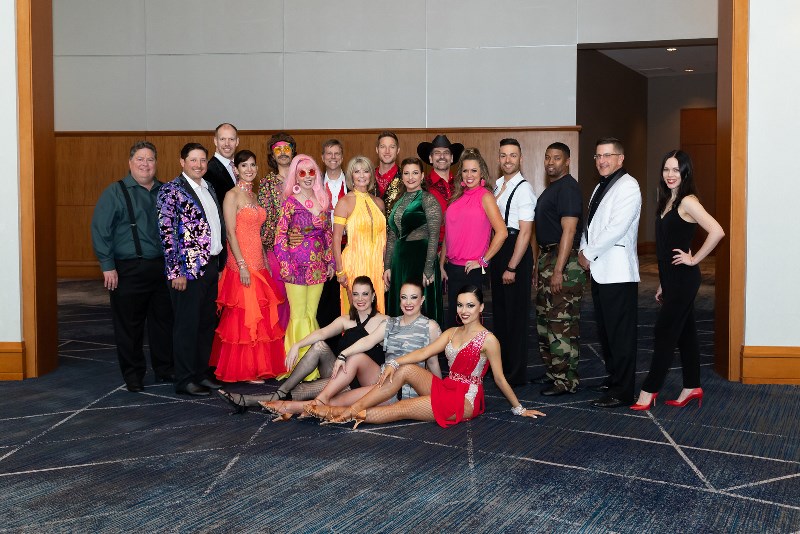 Other highlights included an encore performance from YMCA Bright Life Adaptive Needs Group, a group dance performed by children enrolled in the YMCA Outreach program, a special performance featuring YMCA Sassy Seniors and a Dance Showcase featuring the instructors from The Fred Astaire Dance Studio.
Sponsors for the event included CHI St. Luke's Health The Woodlands, Morgan Stanley, Strike, and Woodforest National Bank. To learn more about the YMCA Annual Better US Campaign, which ensures that everyone, regardless of age, income, or background has the opportunity to learn, grow and thrive at the Y, visit ymcahouston.org. If you are interested in sponsor opportunities or dancing as a community star at The 8th Annual YMCA Dancing with The Woodland Stars 2020 event contact Roxanne Davis, rdavis@ymcahouston.org or 281-681-6730.
First organized in 1886, the YMCA of Greater Houston is one of the city's leading nonprofits dedicated to strengthening communities through youth development, healthy living and social responsibility. The YMCA, a United Way of Greater Houston agency, seeks to serve all – regardless of age, income, faith or background and welcomes everyone. In the greater Houston area, 26 YMCA centers, one overnight camp and hundreds of program sites nurture the potential of children and teens, improve the city's health and wellbeing, and provide opportunities to give back and support neighbors. Anchored in the Houston community, the YMCA has the longstanding relationships and physical presence not just to promise, but to deliver lasting personal and social change. To learn more, call 713-659-5566 or visit ymcahouston.org.