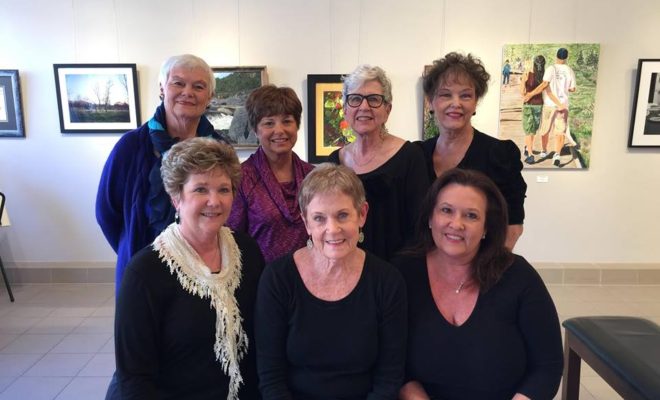 Calendar
Faith "Fighting Cancer" in Montgomery County
By |
Meet FAITH "Fighting Cancer" in Montgomery County.
FAITH is a local 501(c)3 non-profit organization with a mission to provide emotional support for cancer patients and families as well as assist in educational and preventive care programs in Montgomery County and surrounding areas. In 2010, the organization was formed by an amazing group of women in Montgomery County whose lives had been affected by cancer. The group wanted to help people in the Montgomery community individually who greatly needed help not just for medical care, but for assistance to have necessities such as money for parking, food, and rent.
The organization is run entirely by volunteers (most who are cancer survivors themselves!) and without paid staff. And even though their name is "FAITH," they are not affiliated with a church, religious denomination, or non-profit organization.
When asked what makes FAITH unique, many committee members voiced how their board members, committee, and volunteers:
are caring
follow through with needed tasks
have nothing to gain except giving
as cancer survivors or being affected by cancer truly understand the needs of those who are being assisted through their programs, services, scholarships, and efforts
With their passion and hard work, FAITH has raised more than $300,000 to help area cancer patients and their families. Every dollar donated makes a big impact as hundreds of people are assisted each year in Montgomery County. With the generous donations of businesses, individuals and active fundraising volunteers, we are achieving our goals.
Many programs they support have developed over time and are based on need including a "See, Test and Treat Program" at Lone Star Family Health Center. During the one day program, women and some men are seen by a doctor, tested for multiple types of cancer, engage in educational and entertaining activities for the entire family, and are given their results and treatment – all in the same day. They have found that many did not come back after their initial testing; therefore, they provide services during the one day program and eliminate the need to come back on a second day for additional testing or to receive results.
The organization's family Christmas program helps bring families joy, hope and gifts during the holiday season. Many women, and sometimes men, have been abandoned by their spouses due to the stress of cancer and are trying to battle through treatments while still providing for their family. The support is financial, but also emotional as FAITH provides gifts and assistance tailored to the needs of each family. In most cases the family requests are not toys but instead new sheets, new clothes, new shoes or simply movie tickets – which is a luxury to most of the families. Through the organization's "Angel Efforts," events like the upcoming "Tea with Santa's Helpers," and donations, families can be "adopted" and assisted with the funds raised.
FAITH will be hosting their annual "Tea with Santa's Helpers," an event featuring Christmas trees with the Christmas wishes of pediatric cancer patients and their families. Attendees have the opportunity select names from the trees to donate money to those families. The event will be held on Wednesday, December 7th at the Waterpoint Lakeside Venue in Montgomery, Texas. To learn more about the event or purchase tickets, call (936)443-8527.
One of the hardest things that FAITH has difficulty with is reaching cancer patients and those in need. Applications can be downloaded at https://www.faithfightingcancermc.org/contact-us.html, printed, filled out, and mailed to FAITH. If you or a family member need assistance from their organization, there are only 3 simple requirements:
The patient is currently receiving cancer treatments
The patient resides in Montgomery County
The patient and/or family member must complete the application
Learn more about you can help make a difference and get involved with FAITH at www.faithfightingcancermc.org.
We want to thank the committee members of FAITH "Fighting Cancer" in Montgomery County for taking their valuable time to meet with Hello Woodlands to share about their incredible organization that is making a difference in our community.