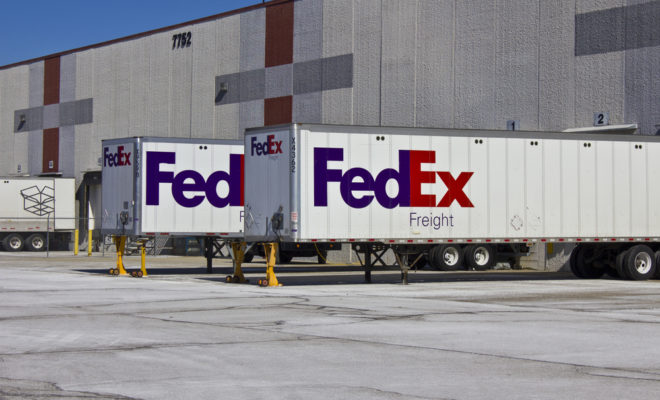 Business
FedEx Freight to build $18.1 million facility in Conroe, receives Tax Abatement
By |
Montgomery County Commissioners Court unanimously approved the proposed tax abatement agreement for a new FedEx Freight facility in Conroe.
Tammy McRae, Montgomery County's tax assessor and collector, at the Commissioners Court meeting on October 24 shared the proposed agreement between Scannell Properties (owner of the properties), FedEx Freight (lessee), and the county.
The Category C project met all criteria and includes purchasing 45.5 acres in the Conroe Park North Industrial Park and a distribution center that is approximately 78,455-square-feet. The estimated cost to build the facility is $18.1 million and the total scope of the project, including the value of the land, is $21 million. Both Scannell Properties and FedEx are responsible for various milestones under the project.
The annual payroll is approximately $6 million, creating 96 full-time jobs and 35 part-time jobs at the new distribution center.
FedEx representatives were not able to attend the meeting; however, Danielle Scheiner, deputer director of the Greater Conroe Economic Development Council, was also in attendance to answer questions on their behalf.
"November of 2015 is when this project started due to the site selection process," shared Scheiner. "[FedEx's] site search had narrowed to three locations in the Houston area and we were able to secure this [site]. They have quite a few customers in the Industrial Park and they're anticipating more of that growth up here."
Danielle Scheiner continued by stating that the average salary is expected to be about $65,000, drivers for the most part. The city is undergoing a capital improvement project to improve and add concrete to roads near the Industrial Park, which helped influence FedEx to make the site selection in Conroe.
Watch the meeting on the Montgomery County, Texas website here, under item 15.