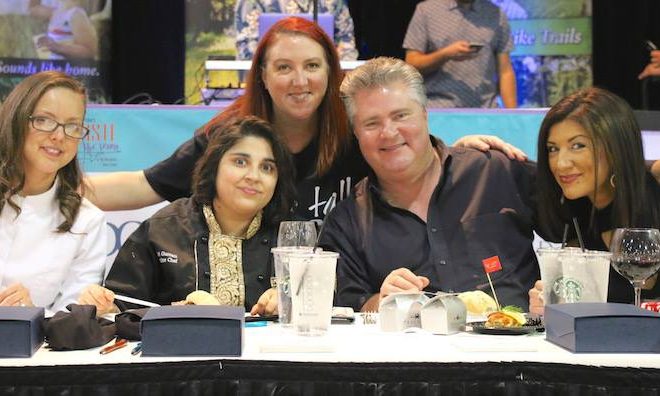 Business
Taste of the Town to be held on January 18
By |
THE WOODLANDS, TX – The Woodlands Area Chamber of Commerce's 32nd Annual Taste of the Town presented by Planet Lincoln will be held on Thursday, January 18, 2018 from 4:00 pm – 9:00pm at The Woodlands Waterway Marriott Hotel & Convention Center.  Adult tickets are $30 in advance or $35 at the door. Ticket packages are available.
Taste of the Town is the premier culinary event of South Montgomery County attracting thousands of people from across state and beyond. For one low price, attendees can sample mouth-watering appetizers, entrees, desserts, pastries, and drinks from some of the area's finest restaurants, caterers, bakeries, deli's and beverage companies.
"Taste of the Town is an excellent venue for showcasing all of the amazing restaurants in our area," says Debbie Kaschik of The Woodlands Young Learners Academy and Team Leader of 2018 Taste of the Town.  "It is also the perfect place to taste the cuisine we are lucky to have available in our area.  It's a win/win for everyone! We are seeking sponsors to ensure this event is a tremendous success! As this year's team leader, I am excited for an awesome event."
Throughout the night, attendees will enjoy live entertainment and can purchase raffle tickets to win prizes. Businesses can showcase their company by sponsorships, serving, ambassador opportunities or donating raffle items.
Restaurants will compete in the "Best of Taste" competition for titles including Best Appetizer, Best Entrée, Best Dessert and The 2018 Planet Lincoln People's Choice Award.
Adult tickets are $30 online or $35 at the door and include entry, all you can eat samples and two alcoholic beverages. Child (ages 4-10) tickets are $20 online or $25 at the door and include entry and all you can eat samples. Soda and water are complimentary. Please note that strollers are not allowed at this event. Tickets can be purchased at www.TasteoftheTown.org.
Discover what happened last year at Taste of the Town 2017:

For ticket packages, restaurant booth sign up and sponsorship opportunities, please visit www.TasteoftheTown.org or contact the special events department at The Woodlands Area Chamber of Commerce at (281) 367-5777, events@woodlandschamber.org, or visit www.woodlandschamber.org.