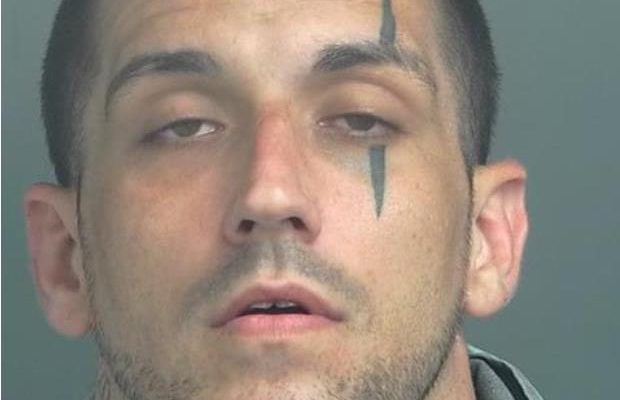 News
Judge Sentences Habitual Felon to 45 Years in Prison
By |
On October 25, 2017, Montgomery County 221st District Court Judge Lisa Michalk sentenced Brent Sparcino, age 32 of Houston, to 45 years in Prison for Possession with Intent to Deliver a Controlled Substance, a First Degree Felony. Sparcino pleaded guilty on Monday and elected to go to the Judge for punishment.
On May 24, 2017, Sparcino walked out of a convenience store in Magnolia, Texas and saw a car parked with its engine running. While Sparcino was in the process of stealing the car, the owner (a CHL holder) walked out of the store and drew his handgun, causing Sparcino to flee the scene. Sparcino was found by police shortly after due to his distinctive face tattoos. While booking Sparcino into jail, officers found 17 grams of methamphetamine on him.
In punishment, Judge Michalk heard evidence that Sparcino was a Habitual Felon, meaning that he has been sentenced to prison twice before: once in 2003 for Arson and again in early 2017 for Possession of a Controlled Substance. Sparcino paroled out of prison less than a month prior to being arrested for this charge. Along with his prison trips, Sparcino has been arrested for over 25 crimes in the last 15 years. These crimes include a broad range of drug and theft-related offenses.
Prosecutor Wes LeRouax stated, "Judge Michalk sent a strong message to career criminals that such continued disregard for the law will not be tolerated in Montgomery County. I thank all of the law enforcement officers who have worked tirelessly over the last 15 years to keep our communities safe from this Defendant."
Source: Tyler Dunman, Assistant District Attorney, Chief, Special Crimes Bureau, Montgomery County District Attorney's Office