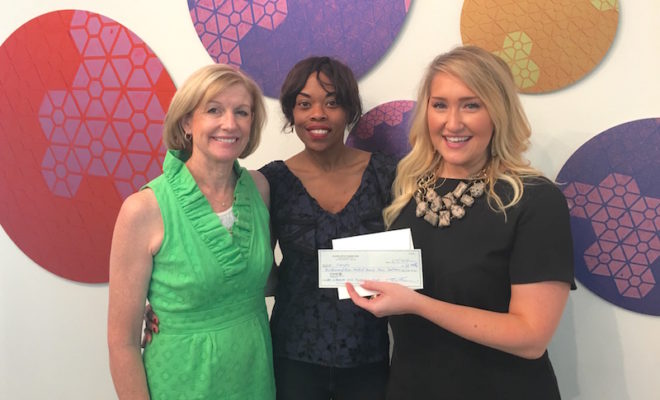 Art & Culture
Glade Arts Foundation Announces New Program Development Director
By |
THE WOODLANDS, TX – Glade Arts Foundation, a 501(c)(3) nonprofit organization, is pleased to announce its new member of the Glade Arts Foundation leadership team. Kashay Mendes has accepted the position of Program Development Director effective August 1, 2018.
Kashay Mendes, a born and raised Texan, has an appreciation and love for the many arts. Mendes brings her passion for arts and community service with over twenty years of experience in the corporate and non-profit worlds, holding various roles: sales, marketing, business development, recruitment and management. Her experience will help develop the many programs at Glade Arts Foundation that will provide tremendous support, education, and future growth into the community programs at the Foundation.
Mendes is the owner of Designer Divas in The Woodlands, Texas, a concierge luxury high-end fashion business. Over the years, she has spent countless hours supporting, chairing, and raising funds for multiple charities in Montgomery County area. "I feel I was put on this earth as a vessel to help others," Mendes said. She loves connecting people through events and bringing the community together. Mendes created and produced the first event at Glade Arts Foundation "Art N Fashion 2018," a successful event for both Glade Arts Foundation and the Community which raised significant funds to support five charities in the Montgomery County area.
Mendes was nominated as one of the Women of Distinction 2017 for Yes To Youth, one of her proudest accomplishments for her philanthropic work thus far. "Our children must come first," said Kashay.
Glade Arts Foundation a 501(c)(3) non-profit organization located in The Woodlands, Texas. The Foundation provides unique and accessible fine arts experiences through programs focused on art education, scholarships, and community-based public art projects, all managed from its curated, museum-like exhibit center. Individuals and corporations form the essential base of support that sustains the Glade Arts Foundation. Maintaining and growing that level of community support while providing world-class fine arts exhibits, programs, and facilities to TheWoodlands and surrounding areas is the core mission of the Glade Arts Foundation. For more information about Glade Arts Foundation, please visit gladeartsfoundation.org