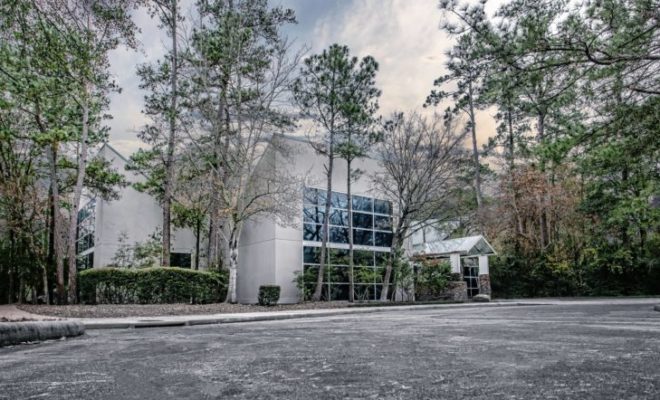 Art & Culture
Glade Arts Foundation opening in March, announces Leadership
By |
THE WOODLANDS, TX – Glade Arts Foundation's board of directors has announced two new members of the Glade Arts Foundation leadership team. Elisabeth Stavinoha has accepted the position of Executive Director and Cynthia Reid has accepted the position of Director of Education; both appointments will be effective January 1st, 2018.
A native Houstonian, Elisabeth Stavinoha comes from a long lineage of artists and musicians and began painting in her youth.  Elisabeth spent a decade in the philanthropic world through administration, fundraising and community building with Northwest Assistance Ministries, Interfaith Community Ministry Network and Interfaith Ministries of Greater Houston.  Her passion for art and design lead her to pursue a new career in interior design and remodeling for another decade.  As an avid world traveler, Elisabeth is continuing her studies in fine art and antiquity.  For a brief tenure, Elisabeth sat on the Museum of Fine Arts Houston (MFAH) acquisitions committee for Africa, Oceania & the Americas.  Elisabeth spent time in Denver, Colorado to study under watercolorist, Nancy Condit, to continue her gift and love of painting.  Elisabeth has called The Woodlands her home for many years along with her husband and daughter.  She is excited and honored to serve Glade Arts Foundation, bridging her love for the arts and building a legacy for The Woodlands community.
As an art teacher for 28 years, Cynthia Reid taught in Conroe ISD high schools, before continuing her work with students at Lone Star College, teaching drawing, design, watercolor, and art appreciation. She currently teaches painting in Aqua media at Sam Houston State University (SHSU). Cynthia has earned three degrees from SHSU, including a Master of Fine Arts in Painting, and in 2016 was honored as an Outstanding Alumna. She has been a producing artist for over thirty years, mainly using watercolor, and has an extensive exhibition record.  Cynthia regards her new position at Glade Arts Foundation as the perfect culmination to her career as an artist and an educator and is excited about bringing engaging content in the visual arts to the community.
Glade Arts Foundation, opening in March 2018, is a 501(c)(3) non-profit organization providing a unique and accessible fine arts experience. Their programs focus on art education, scholarships, community based public art projects and curated museum-like exhibit center showcasing local and international artists and acclaimed private and public art collections.
Go behind the scenes with Hello Woodlands on our tour of the new facility on February 13, 2018.

For more information, visit gladeartsfoundation.org