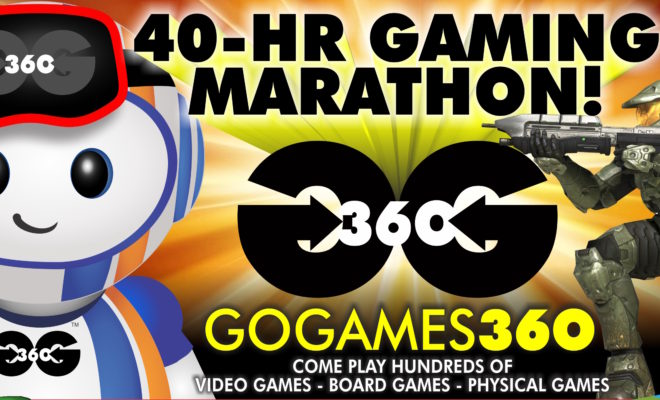 Calendar
Extreme Gaming Event coming to The Woodlands
By |
GoGames360 is the first 40-hour gaming marathon encompassing video games, tabletop games, and physical games. Last week, 10,000 passes were made available to children. Due to high demand, an additional 10,000 complimentary children's passes were distributed this week for a total of 20,000 passes. GoGames360 takes place at the Legends Sports Complex 602 Pruitt Road, The Woodlands, Texas from Friday, February 10, 2017 at 4:00 PM until Sunday, February 12, 2017 at 7:00 PM.
Ticket Giveaway
Enter to WIN Tickets to GoGames360! Simply enter your name and email address below and click "Enter" by Saturday, February 4, 2016 at 11:59pm CST. One winner will be selected, contacted by email, and receive 6 tickets to the GoGames360 3-Day 40-hr marathon gaming. Each pass is good from Fri. 02/10/17 4PM continuously until Sun. 4/12/17 – OVERNIGHT (Bring your pillow & sleeping bag!). 40 hours of gaming included! Good luck!
***CONTEST ENDED – Thank you to all who entered and participated in the Hello Woodlands giveaway!***
The all-star lineup of leaders in the comic, anime, cosplay, and gaming world include: Bedrock City Comic Company, GameTime, Texas Pokemon, GO! eSports and Sports, Video Game Network, Exitus VR, Cosplay Vogue Houston, Senpai Cards and Anime, Fat Ogre Games and Comics, Houston Escape Room, Top Golf, and more. Fan favorites like Super Smash, Black Ops, Overwatch, Magic the Gathering, Settlers of Catan, Munchkin, Pokemon, Dodgeball, Kickball, Laser Tag, Bubble Soccer, Archery Tag, Volleyball, and hundreds more games to play. Exitus VR will have exciting virtual reality games bringing in the newest technology in gaming to wow guests. A drone exhibition will also be added to the unique line up of events.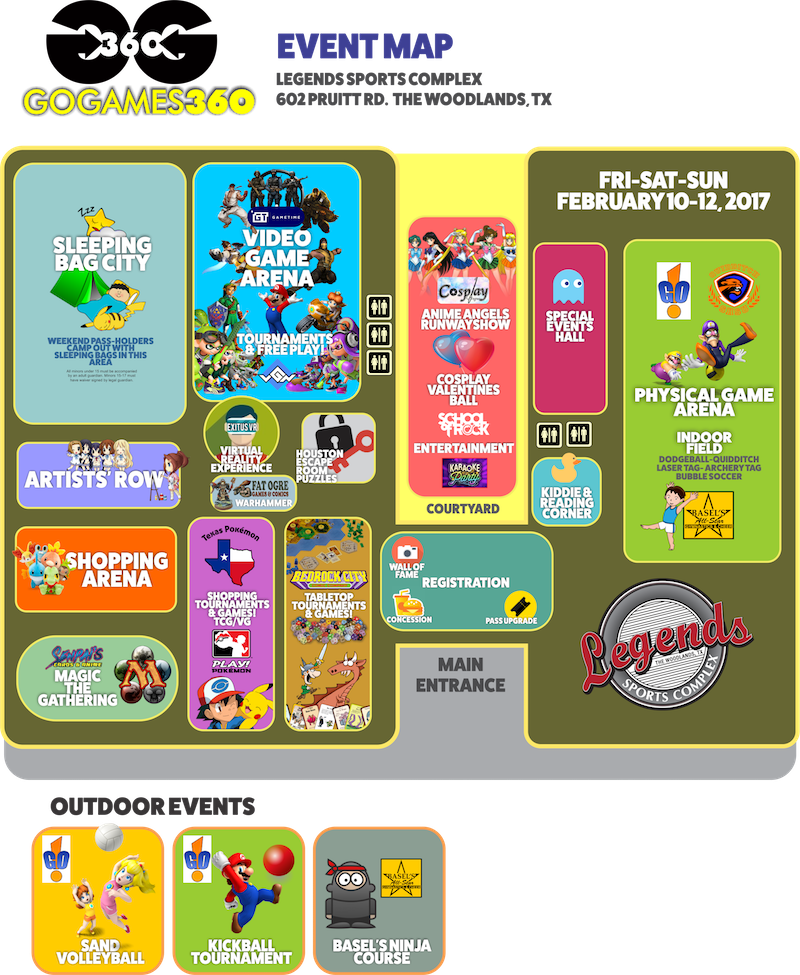 Sam Houston University Quidditch players hosts a clinic for guests and challenges Texas A&M Victoria, Houston Cosmos, and Lee College to an action-packed tournament. Basel's All-Star Gymnastics and Cheer, celebrating their 25th Anniversary, will be featuring backhand spring clinics and an obstacle course designed by Basel's Coach and Ninja Warrior Finalist Andy Lowes! The course will be a fusion of gymnastics and Ninja based challenges. Cosplay Vogue Houston presents the Anime Angels Cosplay Valentines Ball on Saturday night with special guest DJ Woody. The School of Rock, Galaxy Girl Paida, Galaxy Cheer ASP, Sephi Hakubi, Phrolic, and other performers will be on the big stage. Hello Woodlands and the Nerdery will be on site to do a live podcast and stream live interviews with participants and guests.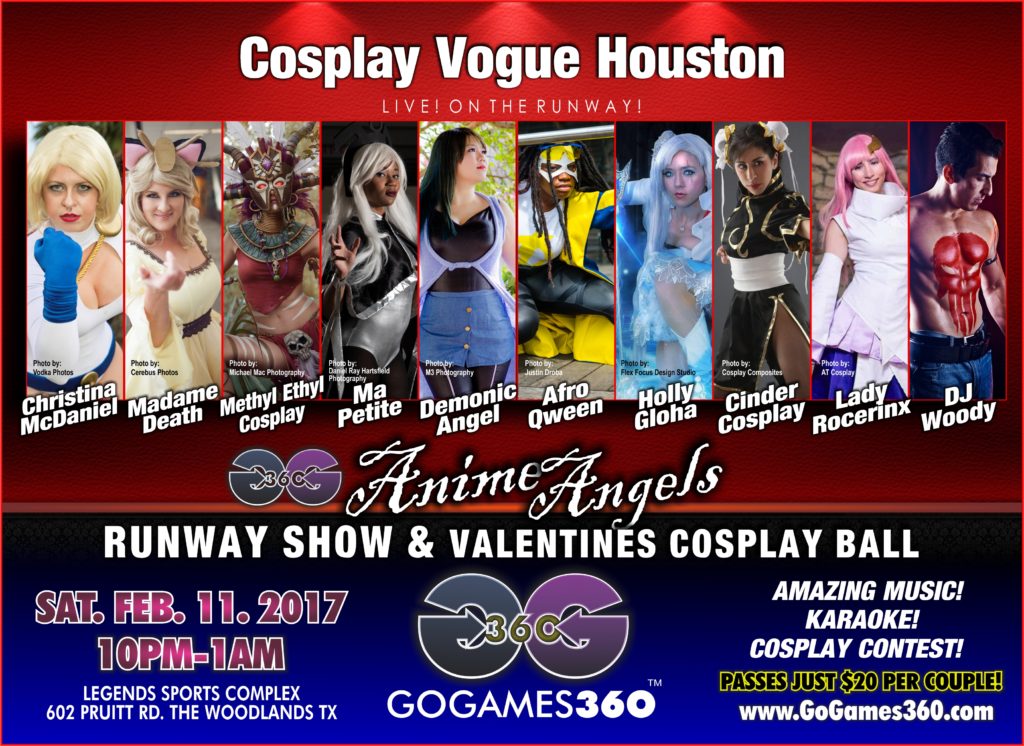 GoGames360 is partnering with Covenant House of Texas, Big Brother Big Sisters, and participating schools to raise monies through the sale of passes. 50% of sales goes directly to support these local programs. Big Brothers and Big Sisters will be provided complimentary passes to come enjoy the weekend. Non-profits are also welcome to a complimentary booth.
Buy tickets today and learn more about the event at GoGames360.com/passes