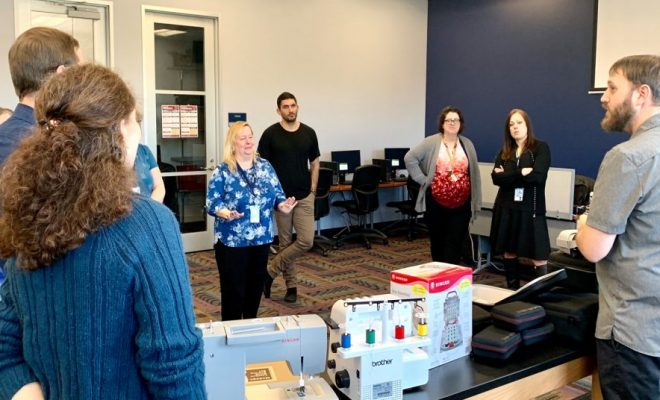 Lifestyle
Grand Opening of Tomball Innovation Lab set for Jan. 28
By |
TOMBALL, TX – The Tomball Innovation Lab (TIL) opens to the public Tuesday, January 28th with a grand opening celebration from 5:00 to 7:00 p.m. The new lab will allow local inventors, artists, entrepreneurs and other creatives to design and produce a wide range of projects.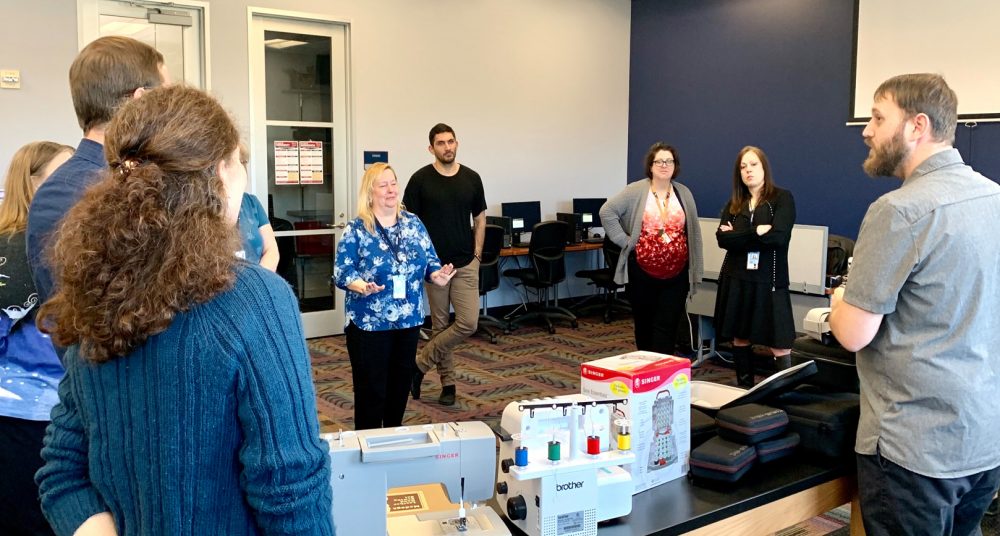 "The Tomball Innovation Lab will be our fourth dedicated Maker Lab in our library system to provide hands on learning experiences with Maker equipment. Access to these tools and equipment fosters a pathway to technology that empowers individuals to make their ideas come to life." said Edward Melton, Harris County Public Library (HCPL) Director.
The initial lab equipment includes a laser cutter, 3D printer, sewing machines, sublimation printer, VR equipment and various other advanced technology such as robotics and coding tools. TIL will offer free access to advanced technology and orientation classes.
"The Innovation Lab will provide entrepreneurs, startups, and small businesses with access to resources, tools, and equipment that will generate new business activity within the community." said Kelly Violette, Executive Director of the Tomball Economic Development Corporation. "The Lab will deliver a space that nurtures research and development, innovation, and new product development while encouraging learning and collaboration."
To spark community involvement in the development of the Innovation Lab, a public logo design competition was held at the library last fall. The competition provided any member of the community an opportunity to make a lasting contribution to Tomball Innovation Lab. The logo design by Michele Patton was selected last December. Her final logo design for the lab will be revealed at the grand opening.
HCPL and Lone Star College -Tomball (LSC-Tomball) have successfully collaborated for the past 15 years to bring education and innovation to the greater Tomball area. The Innovation Lab was initially developed as part of that partnership in conjunction with Harris County Precinct 4, Greater Tomball Area Chamber of Commerce, Tomball Economic Development Corporation, Tomball ISD, HCA-Houston Healthcare Tomball, and the City of Tomball joining later as partners to bring the lab to fruition.
Robert Hauck, the City of Tomball Manager, highlights "Tomball Innovation Lab represents a great use of resources we have here in Tomball. This initiative shows how important community partnerships are. As a partner, we at the City want to support it in any way we can!"
Bruce Hillegeist, President of Greater Tomball Area Chamber of Commerce, also supports this initiative: "The Tomball Innovation Lab at the LSC – Tomball Community Library is just one of many excellent programs available to residents of all ages. The Greater Tomball Area Chamber of Commerce delights in supporting this initiative and is proud to partner with Harris County Precinct 4, Harris County Public Library, LSC-Tomball and many other community leaders and businesses. We are excited to be a part of a program focused on fostering and developing creativity and critical thinking for the future leaders of our community."
"We would like to welcome our Tomball community to discover this new resource. I would like to thank everybody who supported this initiative and made it our reality," said Janna Hoglund, Director of LSC-Tomball Community Library.
Tomball Innovation Lab is located in the LSC-Tomball Community Library, a part of the HCPL system, on the LSC-Tomball Campus.
The public is invited to attend the grand opening celebration. LSC-Tomball Community Library is located at 30555 Tomball Parkway, Tomball, TX 77375. For more information, call 281-559-4200 or visit hcpl.net/branch/lone-star-college-tomball-community-library.