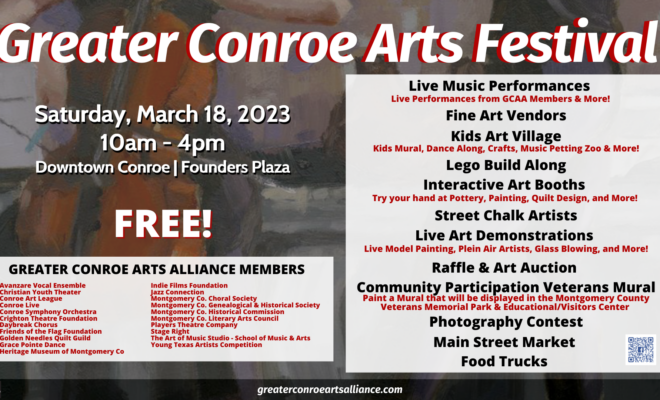 Art & Culture
Greater Conroe Arts Festival's Activities, Events, and Free Family Fun on March 18
By |
The Greater Conroe Arts Festival will take place Saturday March 18, 2023 from 10 a.m. to 4 p.m. in Downtown Conroe at Founders Plaza on Metcalf and Main. Hosted by The Greater Conroe Arts Alliance, this free event will feature a wide variety of art activities for all ages, shopping with fine art vendors, live music, and food trucks.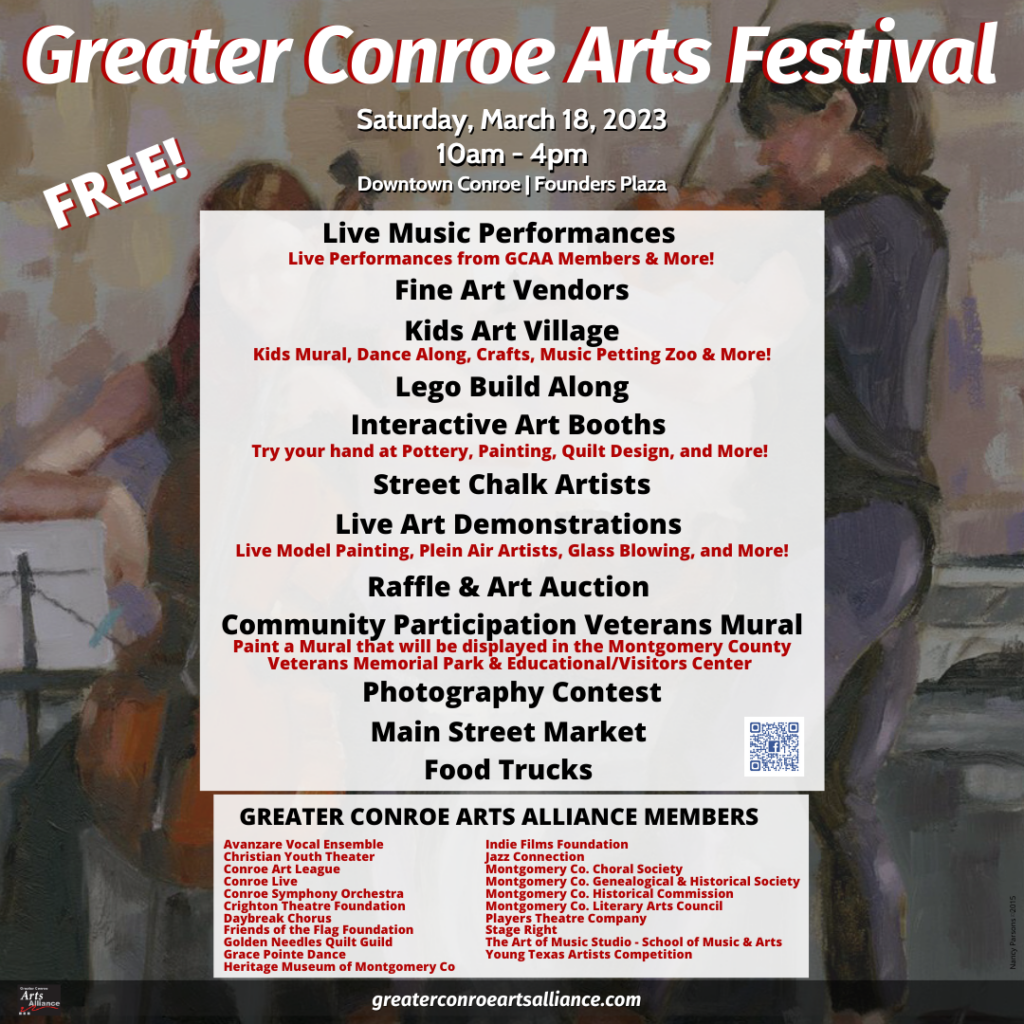 Activities will include mural painting, pottery making, live model and plein air painting, glass blowing, chalk artists, living statues, quilt design, lego building, a Kids Art Village, music petting zoo, storytime dance, and more.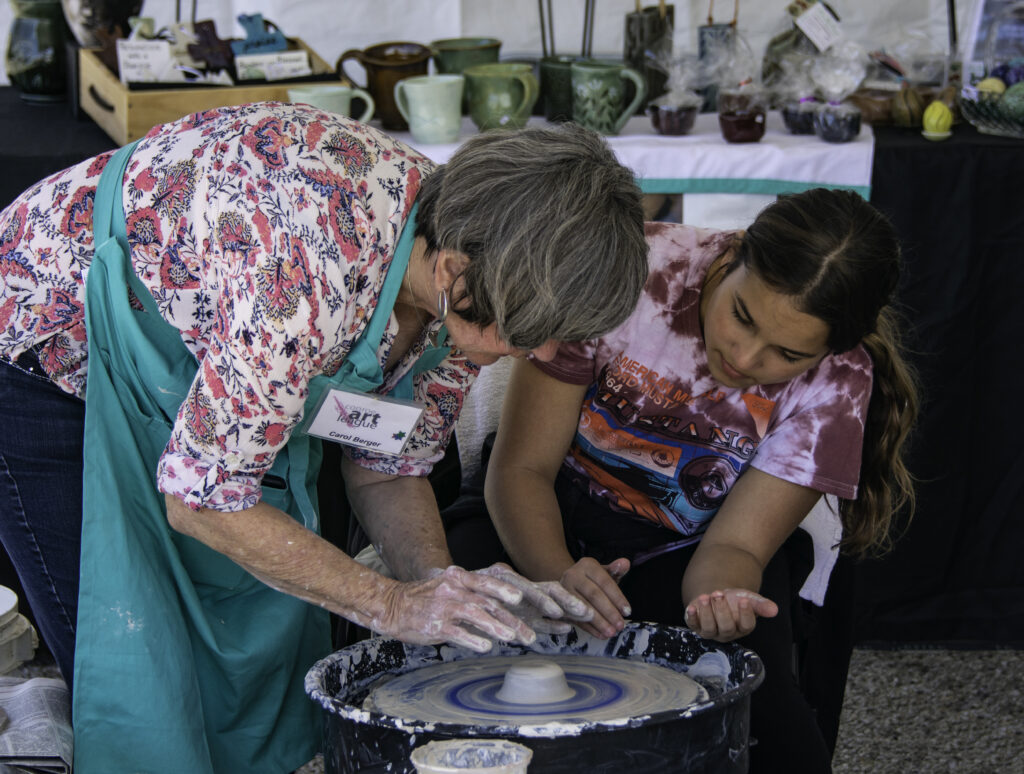 Set to perform on stage at Founders Plaza are Conroe Symphony Orchestra, Jazz Connection, Daybreak Chorus, Gracepoint Dance, and Judi Lanza & Friends.
The Conroe Art League International Show will be on display at the Conroe Art League Gallery and Texas State Poet Laureate Winner Jenny Browne will perform a poetry reading there at 2 p.m. 
Participants can bid on the various live paintings from the day at a 3 p.m. auction, as well as purchase $20 raffle tickets on line or in person for over $6000 in prizes. Participants can also join the Photo contest of scenes from the Festival with $350 in prizes.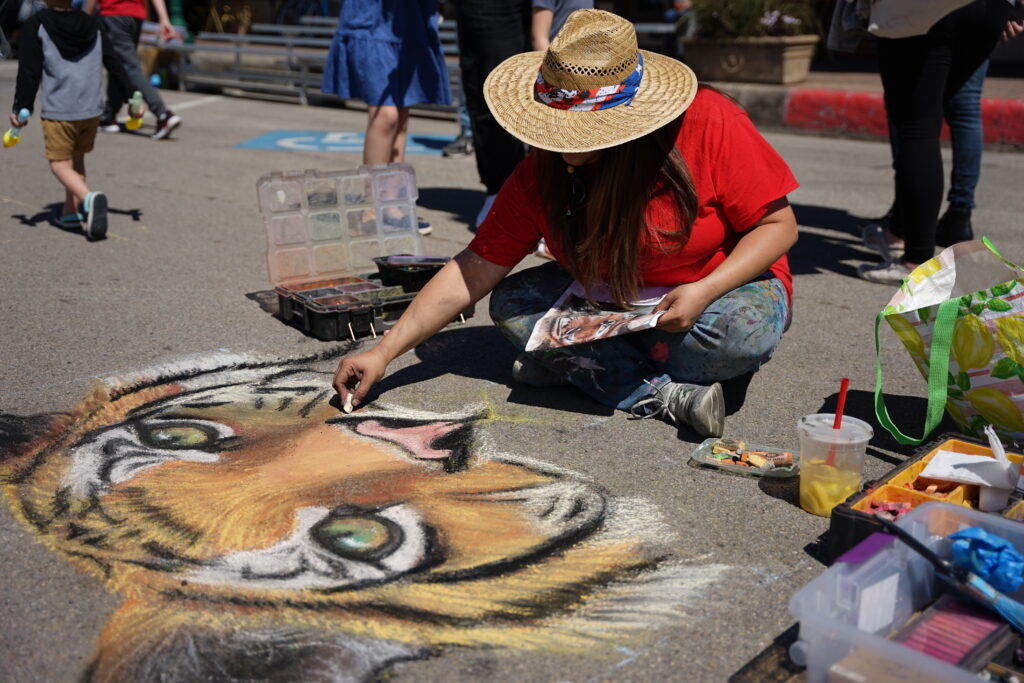 Greater Conroe Arts Alliance is made up of twenty one arts organizations in Montgomery County, Texas representing performance, visual, literary & cultural arts. Our annual Festival on March 18th, is committed to providing an outstanding family event involving The Arts by Local Artists, Texas Artists, and beyond. Learn more about the Greater Conroe Arts Alliance and the Festival at greaterconroeartsalliance.com.
Source: Greater Conroe Arts Alliance