Lifestyle
Grogan's Mill Village Association Donates $8,000 to Local Schools
By |
THE WOODLANDS, TX – Grogan's Mill Village Association (GMVA) recently donated $8,000 to schools within its village.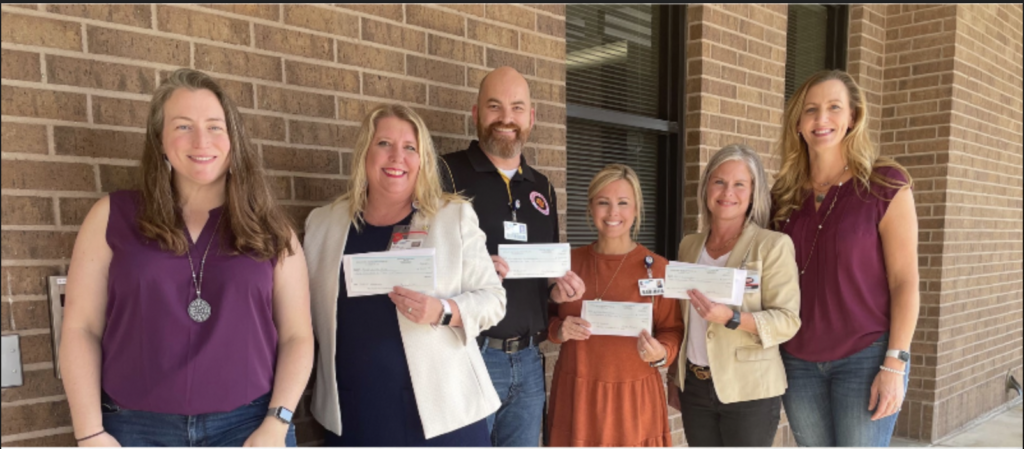 On March 8, 2023, Emily Hoppel, President of GMVA at the time of the donation, delivered the checks to representatives from the schools. The Grogan's Mill schools that received the funds were Knox Junior High, Lamar Elementary, Hailey Elementary, and Wilkerson Intermediate.
Residents of other villages benefit from the school donations as well, such as Cochran's Crossing and Panther Creek students that attend Knox Junior High School.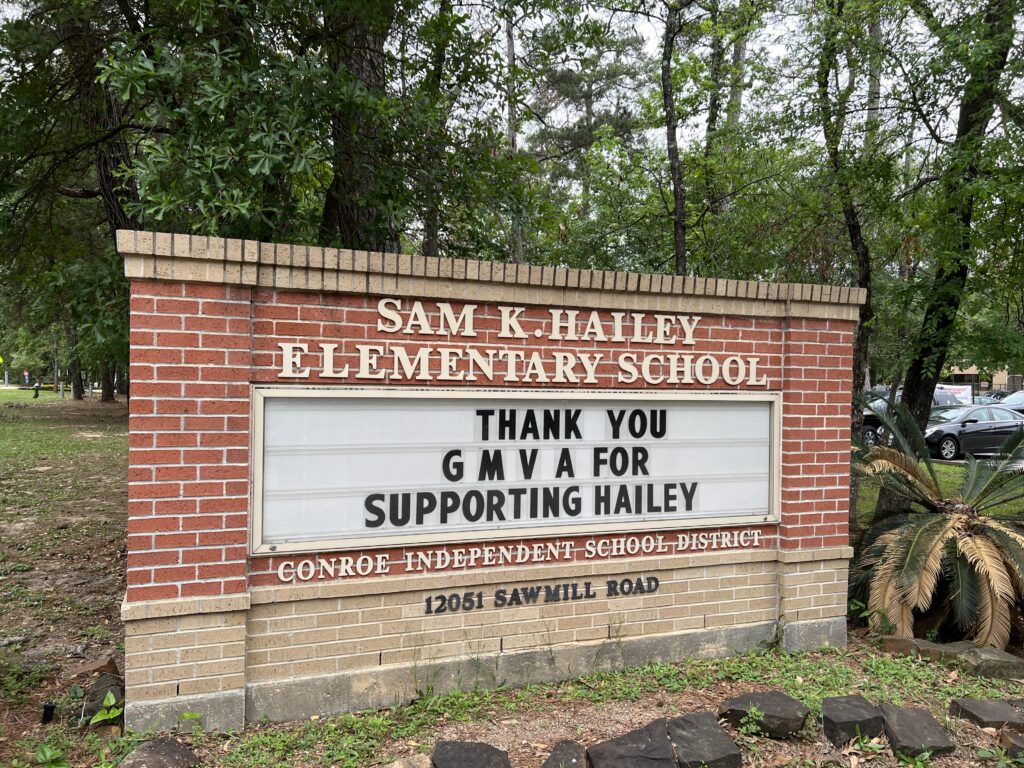 Funds are collected from producing The Woodlands Farmers Market at Grogan's Mill, held in the parking lot of the Grogan's Mill Shopping Center, located at 7 Switchbud Pl, The Woodlands, TX 77380, on Saturdays. The market is open to the public and free of charge for attendees. The money is raised from vendor fees.
"We are grateful to the community for their support of The Woodlands Farmer's Market at Grogan's Mill," said Hoppel. "For 15 years GMVA volunteers have coordinated the Market about 50 weeks per year. When you shop at the Market you support local business, and give back to the community. Funds raised at the Market are donated to schools, and awarded as scholarships to students in the Village attaining higher education."
GMVA is now accepting applications for student scholarships. Scholarships are open to all graduating high school and current college students and who are residents of Grogan's Mill at the time of application. Applicants must also be in good standing at their school at the time of application. Applicants may attend either a 2- or 4- year college or vocational school. The deadline is April 15, and final decisions will be made no later than April 30, 2023. For more information about GMVA scholarships, visit www.grogansmill.org/scholarships.
SOURCE: Emily Hoppel, Past President of Grogan's Mill Village Association.