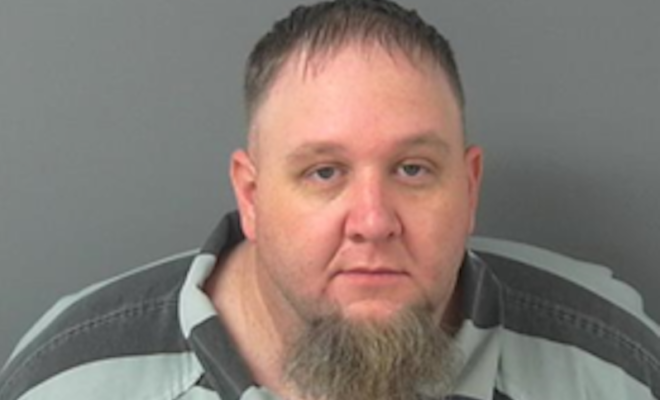 News
Defendant sentenced 36 years for Triple Intoxication Manslaughter Deaths
By |
Conroe, Texas – A truck driver pleaded guilty for a deadly drugged driving crash that took the lives of three and was sentenced to 36 years in prison.
On Friday, March 23, 2018, Chad Allen Fletcher pled guilty to three charges of Intoxication Manslaughter arising out of a deadly crash that occurred on April 22, 2016. Pursuant to the plea agreement, Judge Kathleen Hamilton, of the 359th District Court, sentenced Fletcher to a total sentence of 36 years in prison-12 years on each case with an affirmative finding of a deadly weapon on each case and ordered the sentences to be served consecutively (i.e. stacked). The range of punishment for intoxication manslaughter is 2 to 20 years in prison. Chad Fletcher was legally eligible for probation. Due to the sentences being served consecutively, and the affirmative finding of a deadly weapon, Fletcher will have to serve at least 18 years before becoming eligible for parole.
In the morning hours of April 22, 2016, an off duty police officer called 911 after seeing Fletcher's 18-wheeler unable to stay in his lane and crossing into oncoming traffic as the 18-wheeler traveled westbound on State Highway 105 east of Conroe. Traffic heading westbound on State Highway 105 was slowed between North Walker Road and Crockett Road. As the Fletcher approached the slowed traffic he crash into the westbound vehicles while Fletcher continued to travel at highway speeds. Fletcher hit several vehicles resulting in the death of three people and injuries to another.
The Texas Highway Patrol, the Montgomery County Sheriff's Office, and the Montgomery County District Attorney's Office Vehicular Crimes Call-Out team responded to the scene. Fletcher's blood was obtained and tested showing that he had ingested and was intoxicated on methamphetamine at the time of the crash.
Prosecutor Shanna Redwine stated, "The coordinated efforts of law enforcement, particularly the Texas Department of Public Safety led to this substantial prison sentence. We are grateful for the grace and patience of the victims' families throughout this process and hope that this plea brings them some security that Mr. Fletcher has accepted responsibility for his actions."
Vehicular Crimes Chief Prosecutor Andrew James said, "We have an incredible responsibility to every person on the roadway to do everything in our power to keep them and their families safe. Mr. Fletcher failed in that responsibility and today he accepted the consequences."