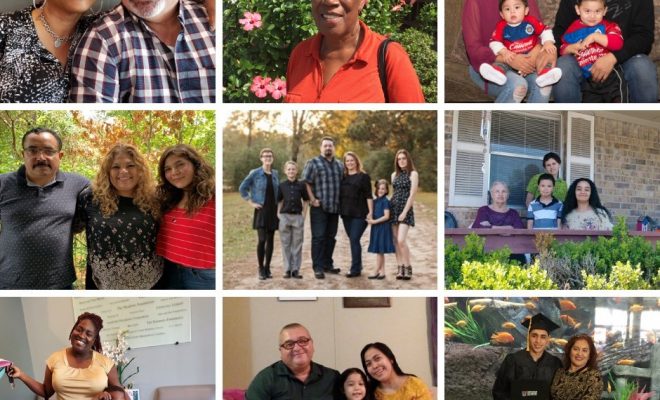 Lifestyle
Habitat for Humanity on target to assist with nine family homes in 2020
By |
CONROE, TX – Habitat for Humanity of Montgomery County is hoping volunteers will be ready to swing hammers, grab a paintbrush, and continue to assist with building homes in the community for nine eligible families that have met the required 350 hours of "sweat equity" to fulfill their dreams of being homeowners in the Conroe Cedar Creek Community.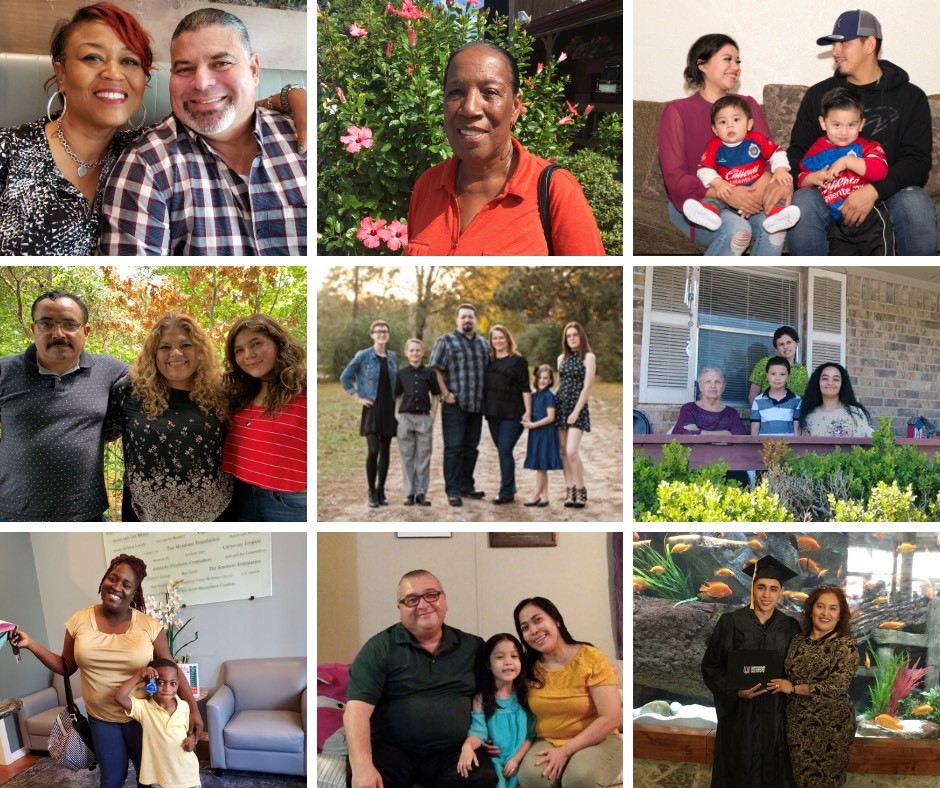 Since last summer, nine families committed to partnering with Habitat for Humanity of Montgomery County (Habitat MCTX) to make their dream of homeownership a reality. In partnership with Habitat MCTX's staff and volunteers, families commit to the program by investing hundreds of hours of labor "sweat equity" alongside volunteers, participating in required financial classes to prepare them for the responsibility of owning a home, and helping at ReStore or the construction site where they help to build their neighbors' home and their own home.
"At this very moment, we understand the importance of having a safe place to call home like never before," said Vicki Johnson, Executive Director of Habitat MCTX. "Our beautiful annual event is canceled. Our ReStore shop, providing critical operations support to our affiliate, has been closed for more than a month. However, our commitment to the families we serve is not and our commitment to build is continuing."
Johnson is proud of the work her team has done. "As we practice social distancing on the construction site, we have anxious families driving by regularly to check on the status of their homes and we don't blame them. While our progress is much slower without our amazing weekday and Saturday volunteers, we are determined that this situation will not hamper our spirits and final outcome—a beautiful new home for a deserving family. The nine families are counting on us to deliver on our promise of a new home. Our faithful construction team of three never stopped building. They did not make excuses; they made preparation and have not missed a day of work."
Continued Johnson, "With recent updates from the Governor, we hope to resume some normalcy in our operations. In the meantime, we hope to see our volunteers safely and gradually return to helping us out. We are grateful to our generous 2020 home sponsors. They are the ones who make affordable housing a reality for Habitat MCTX families."
A little about the nine 2020 families:
Marybel and Gustavo Ochoa are newlyweds fairly newlyweds that learned about the MCTX program from their friends, the Cazares family, (the first Veteran build family) and will soon be their neighbors in Cedar Creek! The John Cooper School is sponsoring their home.
Charla and Salvador Rivera, married for 4 years, raised their walls in October 2019 and are excited to close on their home soon sponsored by The Woodlands United Methodist Church.
Maricris and Alex Pedraza with their 4-year- old daughter, rent a mobile home and will be moving into their home sponsored by Pisula Development in 2020. They are both employed and excited to be in their new home.
Patricia Brown heard about Habitat from her daughter who lives in the community of Cedar Creek. After a long career with Houston Metro, Patricia volunteers with her church and excited to get to know her new neighbors. Her home is sponsored by WomenBuild, a project with women volunteers building homes for Habitat for Humanity since 1991.
Shunta Martin has two young boys and is employed as a manager for the past 21 years with Sonic. Shunta's mom, Judy Harris, will be moving in with her daughter and two grandsons in their home sponsored by St. Simon and Jude Catholic Church and St. Anthony of Padua Catholic Church.
High School sweethearts, Allison and Christian Alvarez have always dreamed of owning their own home with their two young boys. Their home is sponsored by Chevron Phillips Chemical Company.
Chris Linn served in the U.S. Navy and his family are participating in the first known Veteran Build in Cedar Creek. Christy and Chris Linn, along with their 4 kids are ready to move into their Habitat home sponsored by Momentum Title.
Blanca Ledezma moved to Conroe from a small town in Georgia when her son, was 15 years old. Blanca worked as a janitor in Cleveland while her son finished up high school. He attended and graduated from Houston's Universal Technical Institute and now works for Mustang-Caterpillar of Houston. Blanca, Alejandro and his fiancé, Isabel, are excited to move into their new home sponsored by The Wilken Family and Phoenix Technologies.
Joy Mack and her 5-year-old son are thrilled to have a safe place to call home. Joy was displaced by Hurricane Katrina many years ago and has since been in Houston homing for her own home. The Mack home is sponsored by Cheniere Energy.
No experience is necessary to be part of making dreams come true for families with Habitat for Humanity. There is always a contractor on site providing instruction to assist with new home construction alongside the future homeowners. Groups and individuals are encouraged to step out and make a significant difference to making dreams come true for decent, affordable housing in a safe community. Sign up at www.habitatmctx.org/get-involved/ as an individual, a group, or consider a sponsorship.
Sponsors are always needed to assist in the many home repair projects throughout the community and build homes. Unfortunately, the largest fundraiser for Habitat for Humanity of Montgomery County, the Annual Building Hope Gala, was cancelled for 2020 due to the COVID-19 Pandemic.
The Board of Directors sent out this message: "HFHMCTX's Annual Building Hope Gala is a major source of funding that allows us to build homes for well qualified, low income families in our local community and to support our broader program services. We truly are thankful for our generous table sponsors and underwriters that have donated their Gala commitments. However, the revenue from these donations is over $200,000 short of providing the net proceeds we were hoping to generate from the 2020 Building Hope Gala."
"In this time of major disruptions and uncertainty, low income and often hourly wage families are particularly vulnerable to work restrictions or closures. These families are concerned about the adverse employment and economic impacts stemming from the Coronavirus. Habitat homeownership helps families succeed by reducing their housing costs and therefore increasing their ability to save for unexpected expenditures and hardships."
"Our Habitat homeowners include hard working individuals that are a vital part of our local community, including school bus drivers, grocery store deli managers, custodial staff for school districts and medical administrators. And the need to help other families achieve the dream of home ownership and remain in their home is greater than ever. You can help us meet our fundraising shortfall and sustain our Habitat programs by following this link: app.godahlia.com/public/guest/building-hope-gala."
Many of us are doing home repairs while at home. Before you shop Lowe's or Home Depot, consider purchasing items from the Habitat for Humanity ReStore Shop when they re-open on Tuesday, April 28th. All proceeds from sales benefit Habitat for Humanity of Montgomery County. ReStore is located at the Woodforest Center on Hwy 242 in Conroe selling new and gently used home improvement fixtures, furniture, home accessories, building materials, and appliances to the public at a fraction of the retail price. Learn more at www.facebook.com/HabitatMCTXReStore.
Every family deserves the opportunity to have a safe, affordable home for a better, healthier, and stable life. Habitat provides a safe neighborhood, community social gatherings, opportunities to give back, and diminishes the fear of escalated mortgages. Families are qualified based on need, willingness to partner with Habitat, and their ability to repay a mortgage in an affordable payment plan. Habit for Humanity finances the home in a 20-year interest-free mortgage.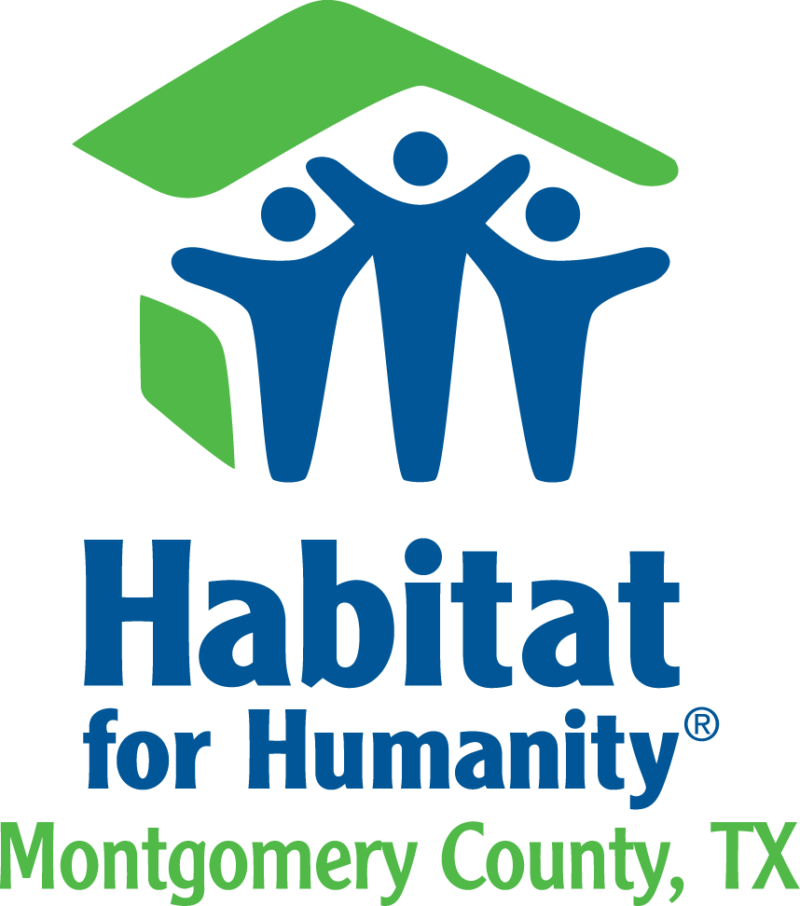 Since 1989, Habitat for Humanity of Montgomery County, TX has worked with volunteers and donors to improve the lives of families and individuals through affordable homeownership. With a hammer in hand, Habitat MCTX volunteers are building homes, communities and hope…and shaping futures.
Learn more about Habitat for Humanity of Montgomery County, the application process to become a homeowner and many other programs including the Women Build, Home Preservation and Repair, Veteran Build and upcoming events by visiting the website at www.habitatmctx.org or the Facebook page at www.facebook.com/HabitatMCTX.