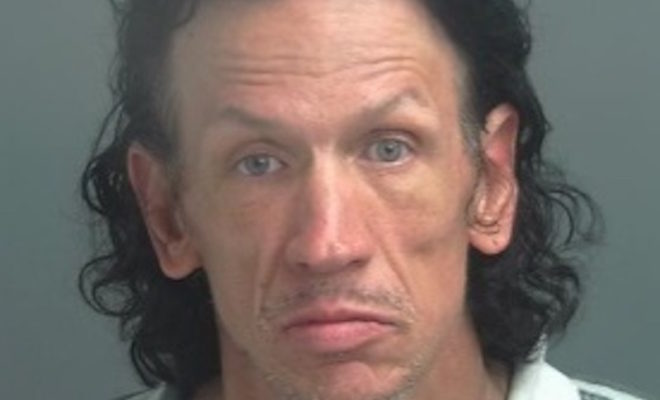 News
Habitual Felon pleads to 40 Years for 2 Robberies
By |
On Friday, December 15, 2017, Michael David Collins pleaded guilty to 40 years in prison for two Aggravated Robbery cases in the 9th District Court of Montgomery County, Texas (Judge Phil Grant presiding).
Collins was arrested on May 14, 2017 following 911 calls from two convenience stores along FM 1485 reporting a gunman in a Halloween mask threatening clerks and customers and demanding money. Collins' voice was recognized at both locations as he had been banned from one of the stores and was a known customer and local. Montgomery County Sheriff's Office deputies responded and stopped the vehicle Collins fled in, locating several guns, including those used in the robberies. Video surveillance at each store showed Collins walking in and pointing guns at the clerks and customers. At the first location, Coleman's, Collins threatened the clerk with a pistol, but while he was turned around threatening customers in the back of the store, the clerk pulled her own pistol.
When Collins turned back to the clerk and saw the gun, he fled without any money. He then went to CK Foods further down FM 1485 and entered the location with a rifle instead of the pistol. Collins got away with about $300 in cash from the store before being apprehended by sheriff's deputies. Collins also pleaded true to three enhancement paragraphs proving that he had been sent to prison on three prior occasions and qualified as a habitual felon. As a habitual felon, Collins' punishment range was 25 to 99 year or life in prison. The sentences will run concurrently and Collins will not be eligible for parole until 2037.
Assistant District Attorney Lisa Stewart stated, "The victims and District Attorney's Office are grateful for the quick work by the Sheriff's Office to apprehend Collins and take a dangerous, violent criminal off the streets."
Source: Tyler Dunman, Assistant District Attorney, Chief, Special Crimes Bureau, Montgomery County District Attorney's Office