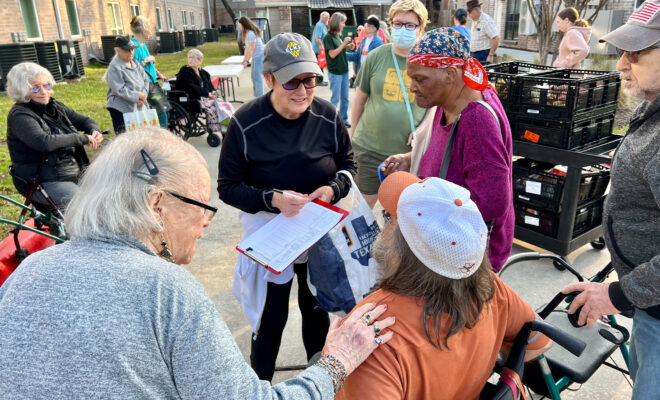 Lifestyle
Harvest Kitchen Delivers Food, Hope to Local Senior Citizens
By |
SPRING, TX – Seven volunteers from Abundant Harvest Kitchen delivered 400 pounds of food to 40 elderly citizens Monday, Jan. 16, at a senior living community in The Woodlands, Texas.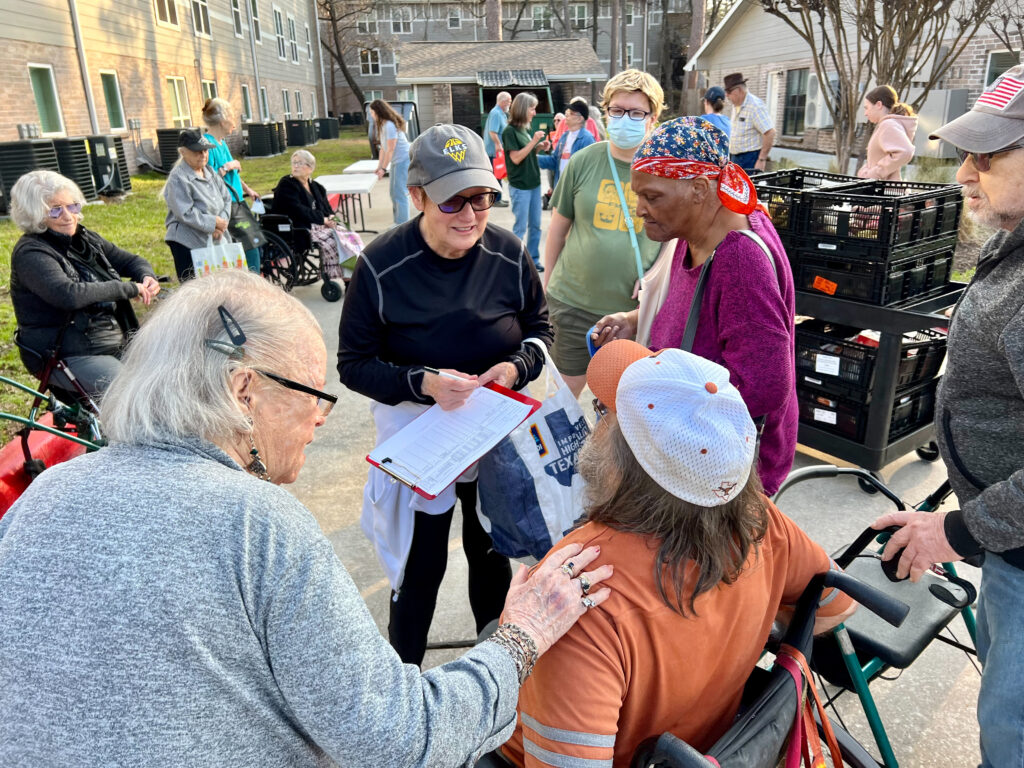 The food distribution was part of a bi-monthly program designed to help local senior citizens feel supported, cared for, and fed.
"It makes a huge difference," said senior living resident Jerry Myers. "The food they bring are staples and really cut down on the monthly expenses, but more than that, it shows us and others that people out there still care enough to be here with us. We aren't forgotten about. It's important. It's so important, and I appreciate it so much."
Thanks to community partner Trader Joe's, who donated all of the day's food, Abundant Harvest volunteers were able to provide fresh fruit, vegetables, Italian cakes, cheeses, and even flowers to the senior residents. Volunteers helped fill bags, taking note of each person's need and greeting them with hugs and smiles.
"That smile," said volunteer Mike Thomson, "that's really why I do it. It just … fills me right up. I can't imagine what would happen if we weren't here to help all these great people. We need each other."
Abundant Harvest Kitchen is a nonprofit dedicated to feeding the body, nourishing the soul, and transforming the community. In 2022, AHK fed more than 106K families. As needs throughout the community grows, so does the organization. The nonprofit is currently working to solve a $60k deficit to ensure it can remain open in 2024. For more information or to donate, visit www.harvestkitchen.org, email communications@harvestkitchen.org.