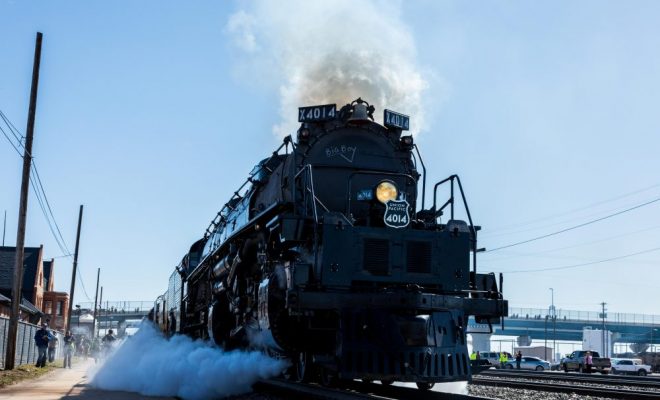 Events
Historic "Big Boy" Steam Train to Visit Spring Nov. 8
By |
SPRING, TX – Union Pacific's historic steam locomotive Big Boy No. 4014 will be making a stop in Spring, Texas on Friday, November 8 as part of the Union Pacific's tour to commemorate the transcontinental railroad's 150th anniversary.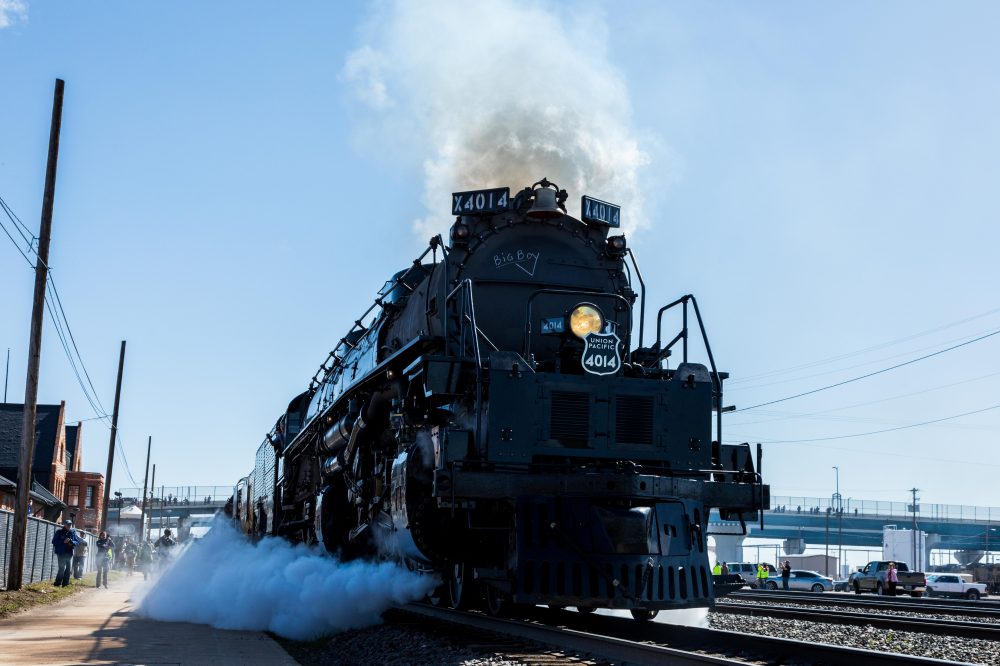 The Big Boy's return to the rails is the product of more than two years of meticulous restoration work by the Union Pacific Steam Team. No. 4014 is the world's only operating Big Boy locomotive. Built during World War II, the Big Boy is the largest, heaviest, and most powerful steam locomotive in the world.
As part of its "Great Race Across the Southwest," the train is scheduled to arrive at Elm Street Crossing in Spring at 11:15 a.m. Central Time, and depart at 11:30 a.m. Central Time. The train will also be making stops in Houston on Friday, and an overnight stay at Bryan/College Station with a departure time Saturday morning.
To safely view the train, please keep in mind:
A train's distance and its speed can be deceiving.
The average train overhangs the track by at least three feet, and debris and steam can be dangerous. Take extra precaution and stand back at least 25 feet from all railroad tracks.
Railroad tracks, trestles, yards, and right-of-way are private property – please do not trespass.
Hearing protection is recommended.
The arrival and departure times are approximate and due to the dynamic nature of operations, running times and scheduled stops are subject to change. Please visit the website for the most up-to-date information.
For a full list of stops and times, visit https://www.up.com/heritage/steam/schedule/index.htm
Source: Union Pacific