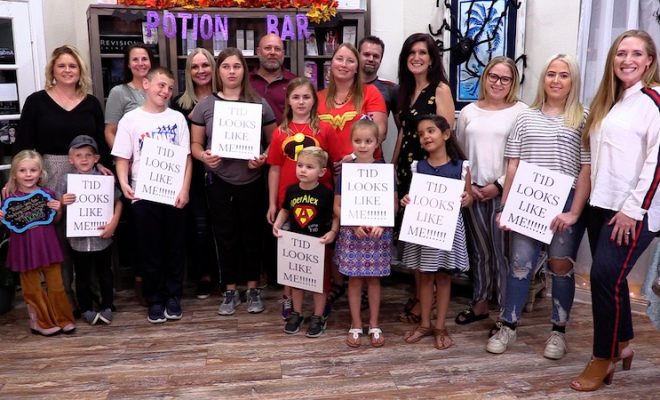 Photography by Hello Woodlands
Events
JDRF One Walk The Woodlands on November 9
By |
Type 1 diabetes (T1D) is a chronic autoimmune disease in which a person's pancreas stops producing insulin, a hormone people need to get energy from food. T1D strikes both children and adults, and its onset has nothing to do with diet or lifestyle. People with T1D depend on external insulin, via injection or infusion with an insulin pump, to survive. There currently is no cure for T1D.
JDRF is the leading global nonprofit funding type 1 diabetes (T1D) research. Their strength lies in our exclusive focus on the worldwide effort to end T1D and the power of their volunteers. Founded in 1970 by parents determined to find a cure for their children with T1D, JDRF has expanded to become the largest charitable supporter of T1D research in the world. With more than 70 U.S. chapters and international affiliates, and 1 million volunteers – JSDRF is dedicated to creating a world without T1D.
Meet 6 families and learn about their T1D stories, diagnosis, and ways that JDRF makes an impact in their current lives and in the future. Watch the Hello Woodlands video interviews below:
Join us on Saturday, November 9, 2019 at the JDRF One Walk The Woodlands at Lone Star College – Montgomery, located at 3200 College Park Drive, Conroe, TX 77384.
Check-in starts at 7:30 a.m. and the walk starts at 9:00 a.m. The length of the walk is 2.2 Miles and registration is free.
JDRF One Walk has one goal – to create a world without type 1 diabetes. When you participate in your local JDRF One Walk, the money you raise supports life – changing breakthroughs that gives hope to everyone impacted by this disease.
The theme of this year's walk is "The Greatest Walk on Earth!" Come one. Come all! The event will have carnival games, interactive inflatables, bounce houses, face painting, gaming truck, balloon artists, snow cones, popcorn machine, food and beverages, photo booths, petting zoo and so much more.
Register here (it's free!), and lets turn type one into type NONE, together at walk.jdrf.org/thewoodlands
Learn more about type 1 diabetes and JDRF at jdrf.org.
Special thank you to Kellie Johnson, The Woodlands JDRF One Walk Chair, and Seychelles Med & Laser Spa for the video filming location!