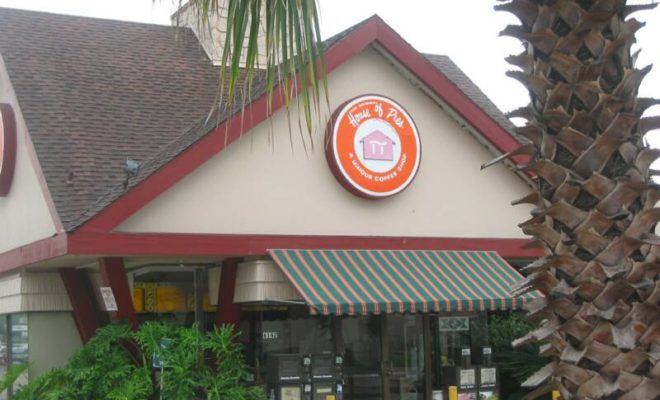 Food & Drink
House of Pies to open in The Woodlands
By |
House of Pies, a Houston favorite for their pies and restaurant, will be opening a new location in The Woodlands, Texas.
The Woodlands will be the fourth location for House of Pies, with restaurants currently in Houston on Kirby, Westheimer, and Fuqua. The restaurant will be taking over the building previously occupied by Black Eyed Peas at 1330 Lake Woodlands Dr in the Pinecroft Shopping Center along with Academy, Target, and Jason's Deli – just across from The Woodlands Mall.
For over 45 years, the House of Pies has been a trusted name in late night dining with a delightful collection of pies including specialty pies, fruit pies, cheesecakes, meringue pies, cream pies, seasonal pies, cakes and other goodies. They pride themselves on making fresh, homemade, pies with no preservatives and made right, the "old fashioned way." House of Pies not only makes their famous pies, but also offers breakfast, lunch, and dinner including custom three egg omelettes, cheeseburgers, sandwiches, salads, soups, chilis, and so much more.
Chuck Ganim, owner of House of Pies, shared with Hello Woodlands, "We are all just so excited and can't wait to open a location in The Woodlands. Much like our new location at Fuqua, the restaurant will be open 24 hours a day and have the same menu, same pies, same everything. We already have architects and contractors working on the restaurant, with plans to open in May 2018."
Stay tuned for more details about the new restaurant and Grand Opening event!
To learn more about House of Pies, visit www.houseofpies.com