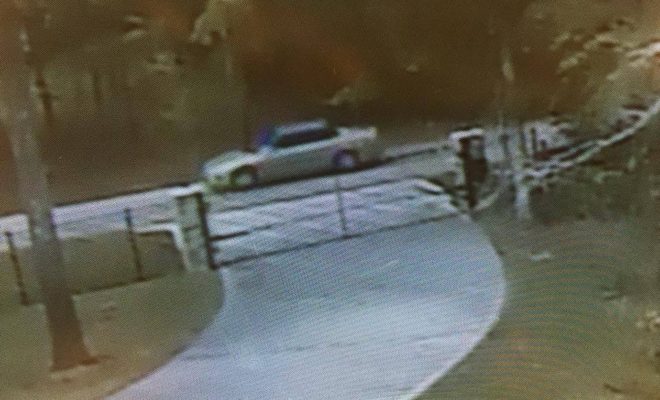 News
Sheriff's Office and Conroe ISD PD Investigating Two Attempted Abductions
By |
Hello Woodlands reported yesterday, November 28, that the Montgomery County Sheriff's Office along with the Conroe Independent School District Police Department are jointly working the attempted abduction that occurred at the corner of Brook Hollow Drive and Glen Forest Drive on the east side of I-45 near FM 1488 on November 28, 2017.
During that incident, a 15 year old white female student was reportedly waiting for her bus at 5:50 a.m. yesterday morning when she was approached from behind by a black male believed to be 30 to 40 years old. The female reported that the man said something to her and upon yelling "no" in response, she was thrown to the ground. The student fought back and the man left the area in a beige 4-door sedan. Students approaching the stop observed the incident and called 911.
NEW UPDATE: On Sunday, November 12, 2017 at approximately 4:00 pm, another incident occurred in the area of 3200 block of Pine Acres Drive Conroe, Texas. Deputies with the Montgomery County Sheriff's Office arrived on location and learned that a 14 year old white female was walking from her residence to a friend's residence on Pine Acres Drive. While walking the female observed a small brown four door sedan drive past her several times. The vehicle eventually stopped and a black male exited the vehicle and asked the female if she would help him with his car and he would pay her twenty dollars. The female ignored the male and continued walking to her friend's house. The suspect put his hands on his head and told her again that he would give her twenty dollars and then eventually drove away. In this incident the juvenile did an outstanding job making sure she maintained distance from the suspect.
The vehicle in both incidents is described as a tan/beige/brown 4-door passenger car. The suspect is described as a black male 6'0″ 200 pounds.
Anyone with information regarding this suspect or this crime is asked to contact the Montgomery County Sheriff's Office 936-760-5800 or Crime Stoppers at 1-800-392-STOP (7867) or Conroe ISD Police Department at 936-709-8911 and refer to case number# 17A343274.
The Montgomery County Sheriff's Office and Conroe ISD Police Department are taking these incidents
seriously as our children should be the most protected members of our community. We each have a duty to identify and report anyone who would do them harm. The Montgomery County Sheriff's Office as well as the Conroe ISD Police Department have increased patrols in the areas of bus stops and will be utilizing all investigative means available to identify the suspect involved in these incidents.
The Montgomery County Sheriff's Office and Conroe ISD Police Department would like to remind parents/guardians to discuss safety with their children.
Students
• Don't talk to strangers.
• Try to stay with a buddy.
• If someone attempts to grab you, scream, yell, run, or make noise to alert bystanders and report it to an adult immediately.
o Run to your house or a neighbor's house that you know.
o If there is a police officer in the area, tell the officer what has happened.
o Immediately report an incident to the local law enforcement (911).
Families
• If you see suspicious activity, try to observe and report the license plate numbers and a description of the vehicle and person.
• To report suspicious activity, contact both the Montgomery County Sheriff's Office 936-760-5800 and the Conroe ISD Police Department 936-709-8911.
• Please continue to speak with your children about these and other general safety precautions. We appreciate your vigilance in keeping the children of our community safe.
Source: Lieutenant Scott Spencer, Montgomery County Sheriff's Office, Executive Division