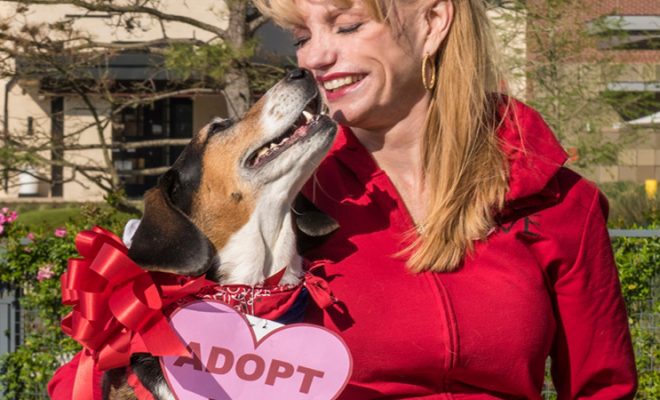 Pets
Humane Society of Montgomery County: Same Mission, New Vision
By |
Who says you can't teach an old dog new tricks? One of the oldest and most enduring organizations of its type in Montgomery County is about to do just that, revitalizing itself with a few new tricks of its own.
The mission of the Humane Society of Montgomery County, Inc. (HSMC) has long been simply "to promote the humane treatment of animals through community education and supporting responsible pet/animal ownership." In 2019, a renewed group of area residents will serve as the HSMC Board of Directors, with ideas to take that mission to a whole new level.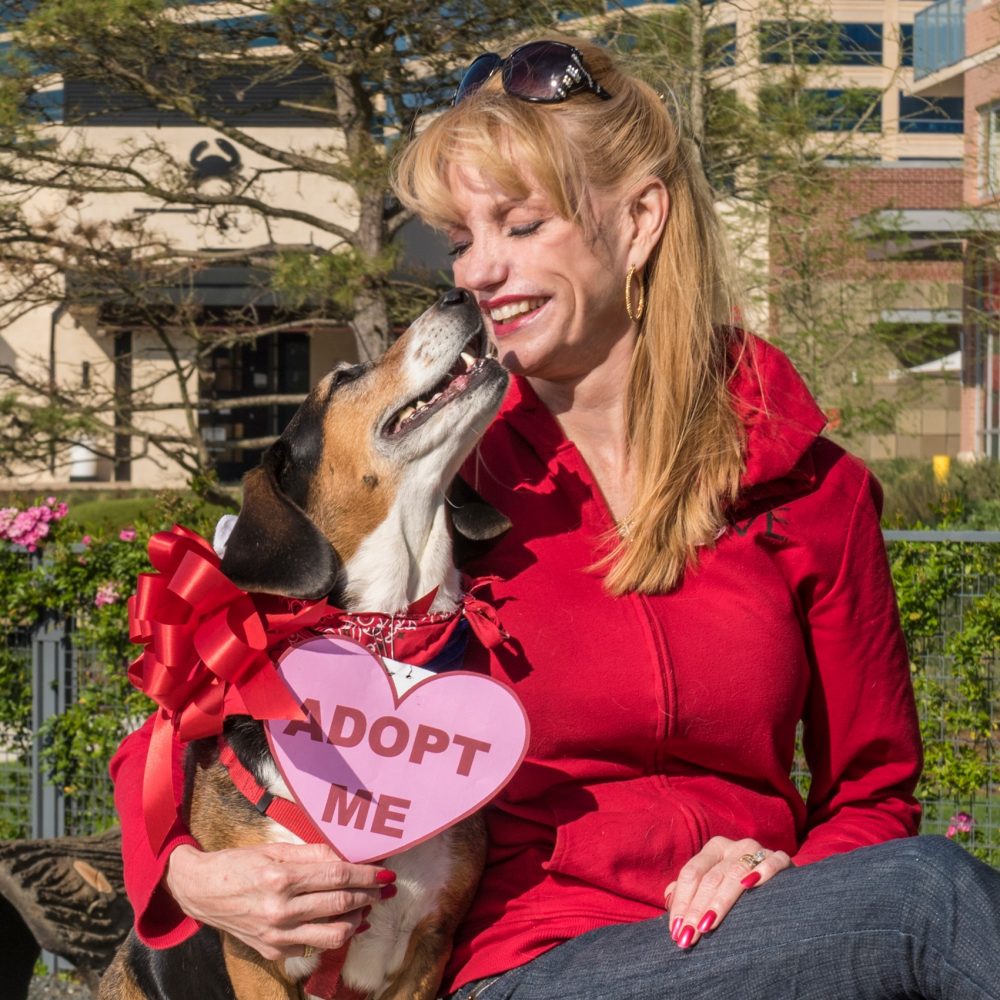 "Same Mission, New Vision," President Nelda Luce Blair enthusiastically calls the distinctive plan. Blair and HSMC Secretary Denise Matthews recently welcomed new board members Lisa Robinson, Kristi Marimon Lindahl and Kevin Sumrall. Both Robinson and Lindahl are returning Board members, each of whom served a previous stint in past years. Sumrall, a Lone Star College Montgomery Professor, formed the Maverick Pets Alive student club and is new to HSMC.
An ambitious, yet unique future is being envisioned by the Board, one that would allow HSMC to act as a support organization throughout the county. "We really wanted to 'think outside the box' in applying HSMC's tried and true mission," explained Blair, who served on the HSMC Board in the 1980's and received a lifetime membership for her years of support since then. "At one time, the Humane Society was the only game in town. Now, countless creditable animal welfare groups exist in our county. We think the Humane Society has the longstanding reputation and future durability to serve as an agent for unity among our area humane organizations. We want to be a catalyst not only to help other groups with their extraordinary needs, but also to encourage them to work with each other toward the overriding goal of providing a better life for animals in our communities. We hope to tap the heart and soul that all of these groups have in common, with the goal of accomplishing greater results in animal welfare."
Formed in 1972, HSMC was originally the undertaking of seven local citizens who joined together to help prevent cruelty to animals. Since that time, HSMC has consistently operated under the same nonprofit organization, although its work has varied over the years. One of the most frequent misconceptions Blair encounters in the community is that HSMC and the Conroe or Montgomery County Animal Shelters are one in the same. The City of Conroe operates an animal shelter on Sgt. Ed Holcomb Blvd., and Montgomery County operates an animal shelter on Highway 242, both of which are funded by tax dollars as well as private and volunteer donations and efforts.
HSMC, on the other hand, is purely a nonprofit organization that works in many different ways to pursue its mission of animal welfare. "Decades ago, HSMC did operate the only shelter in the county by contract with the city of Conroe," Blair recalls. "Yet, over the years, its roles have changed as different needs arose. The Humane Society once offered spay and neuter services, it has worked with animal rescue and foster groups, managed animal adoptions for the County shelter, and most recently until 2016 operated 'Ruff House' providing temporary pet care for families in crisis. All of these services were accomplished as a nonprofit charitable organization operating primarily on the generosity of its donors. That component, its status as a charity dependent on contributions for its survival, remains unchanged since 1972."
According to Blair, the renewed HSMC mission and vision will focus on helping other animal welfare groups within Montgomery County with needs above their base operating and maintenance expenses. Blair explains that those needs might include arranging inkind donations of unique "wish list" items or emergency materials, assisting with volunteer recruitment during a crisis, and even monetary expenditures for priority items outside normal budgets.
The HSMC rebranding will include a new logo and updated social media, to be introduced at a planned group meeting for all interested animal welfare organizations, set for 4:00 p.m. on Monday, December 2nd at Lone Star College. HSMC is currently formulating an outline of support to be offered, along with an application process for the review of extraordinary needs, which will also be discussed at the meeting.
Over time, HSMC plans to grow its ability to aid other organizations, and to help form community and corporate partnerships for even higher levels of support for animals. "We have many exceptional animal organizations in this county that perform a whole range of services like spay and neuter, pet education, fostering and adoption, shelter volunteering, wildlife rehabilitation, sanctuaries, and rescues for practically every animal species," Blair noted. "The Humane Society wants to help those groups perform their roles even better by supporting the fine work already being done. After all, every one of us seeks the same basic goal: Better lives for more animals."
For more information on the group meeting or HSMC's new plans, contact can be made through www.hsmctx.org, and Blair is available at 281-363-3632 or Nelda@BlairFirm.com.