Weather
Hurricane Laura now Category 3, Tropical Storm Warning for Montgomery County
By |
7 AM CDT Update from US National Weather Service Houston-Galveston Texas: Hurricane Laura is now a Category 3 hurricane, the first MAJOR hurricane in the Gulf in the month of August since Harvey (2017). No changes to the track with landfall still near the TX/LA border.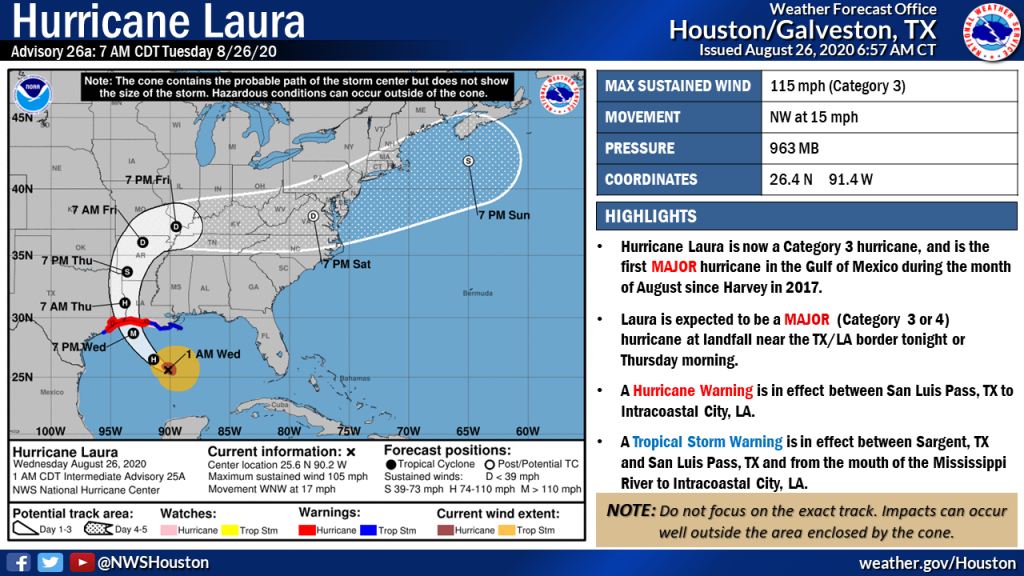 Montgomery County is now under a Tropical Storm Warning.
It is important that our residents still prepare for the potential of Tropical Storm force winds in our area. Loose objects can become deadly projectiles during hurricane-force winds. Take note of what would need to be moved from the lawn into the house or garage or secured in the yard.