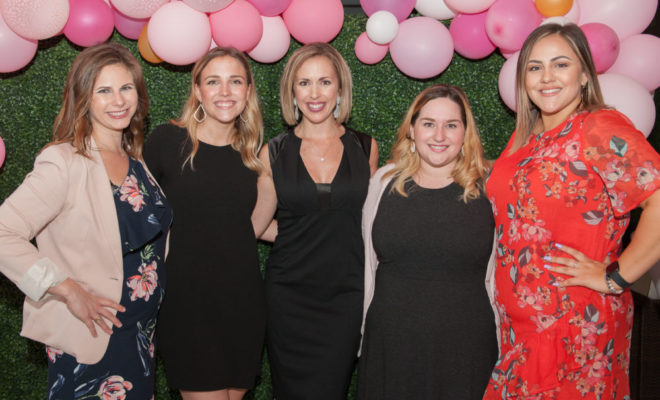 Health
iGoPink/BCCA Celebrates 10 Years of Service
By |
THE WOODLANDS, TX – This April, local Woodlands nonprofit, The Breast Cancer Charities of America/iGoPink (BCCA), celebrated 10 years of service helping women across the nation to prevent and survive breast cancer.
Founded by Erica Johnson in 2009, the sole mission behind BCCA was and continues today to address the needs that patients face as they were going through breast cancer. "Breast cancer is a disease that does not discriminate and it's not just the individual diagnosed that it touches, it impacts the whole family," stated Erica Johnson, Founder, BCCA. "Addressing those needs…from financial assistance to the emotional and psychological impact that breast cancer takes on a woman (losing their hair, breast(s), eyelashes and more) …this is the reason we exist. To help the actual patient/their family; to empower and educate women."
BCCA offers various program services both locally and nationally, such as a financial assistance program, an empowering beauty program (Feeling Beautiful Again) to uplift the spirit and educate women undergoing treatment, and the iGoPink Scholarship that is given to a local high school or college student from The Woodlands area whose family has been affected by breast cancer.
"iGoPink/The Breast Cancer Charities is celebrating 10 years of empowering, educating, and supporting those touched by breast cancer," stated Alix Josey, Executive Director, BCCA. "We are truly grateful to all those who have supported BCCA's mission to prevent breast cancer as a life-threatening illness for the past decade and cannot wait to continue another 10 years of education and support for those impacted by the disease."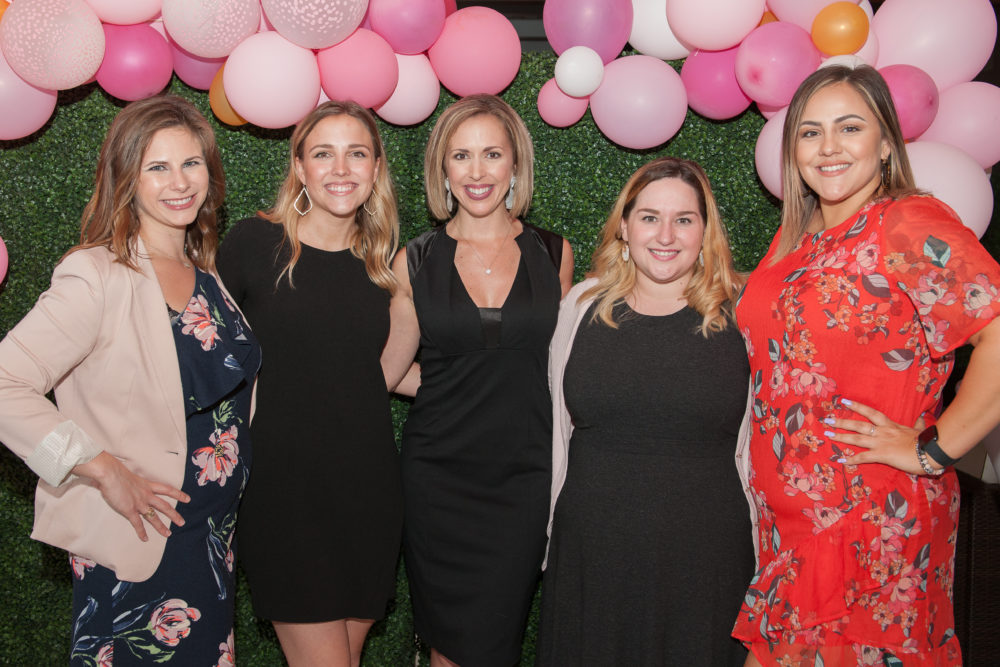 BCCA is a nonprofit organization headquartered in The Woodlands, Texas serving women across the country who are battling or have battled breast cancer while empowering youth to take control of their health from a preventative measure's standpoint. BCCA is the leader in integrated cancer care, and focuses on education, financial & medical assistance, and making women feel more like themselves throughout a breast cancer diagnosis.
As pictured, on April 23, a number of the organization's supporters, donors & Board members celebrated with beautiful event underwritten and hosted by Truluck's Seafood Steak & Crab House.
To get involved in the 10-year celebration of iGoPink, two annual events will be returning to The Woodlands this fall: September 12, 2019: Wine Women & Shoes at The Woodlands Waterway Marriott and October 5: The Pink 5k at Rob Fleming Park in Creekside.
Learn more about BCCA or how you can volunteer or get involved by visiting www.iGoPink.org.
The Breast Cancer Charities of America (BCCA) is a nonprofit organization with new global headquarters in The Woodlands, Texas. BCCA is dedicated to educating and empowering women to prevent and survive breast cancer. Through their numerous program services and resources, BCCA is able to partner with over 525 hospitals nationwide to serve women.