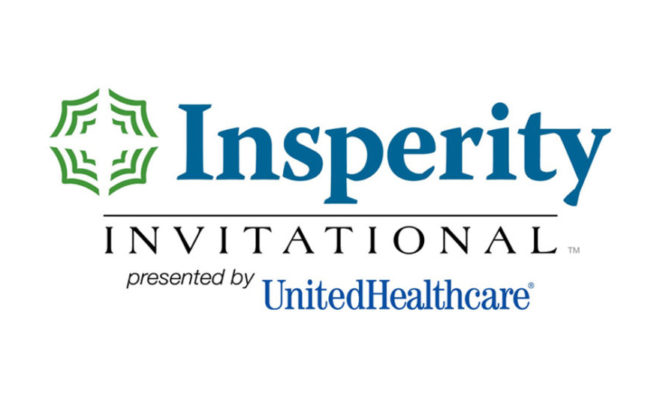 Fitness & Sports
Insperity Invitational Final Round Recap & Player Interviews
By |
THE WOODLANDS, TX – The Insperity Invitational was held at the Woodlands Country Club April 30 – May 2, 2021. The Final Round was held Sunday, May 2, 2021, where Mike Weir earned his first PGA TOUR Champions victory at the Insperity Invitational by two strokes over John Daly, Tim Petrovic, and David Toms. Tied with Weir on the 18th hole, Daly's approach shot found the water and led to a double bogey.
Course Setup: Par 72 / 6,958 yards (R2: 73.241; Cumulative: 72.244)
Weather: Mostly sunny skies with highs in the high-80s. Winds out of the SW at 10-12 mph.
Note: Lift, clean and place was in effect (fairway only).
Quick Links:
Mike Weir, 66-68 – 134 (-10)
Made five birdies and eagled the par-5 13th hole en route to a final-round 68 and his first win on PGA TOUR Champions. He started the final round in third place, one stroke behind the leaders.
The win comes in Weir's 14th start as a rookie on PGA TOUR Champions after finishing runner-up twice (2020 Dominion Energy Charity Classic and 2021 Cologuard Classic). He has six top-10s this season.
This is Weir's first victory since the 2007 Fry's Electronics Open (now called the Safeway Open), breaking a winless streak of 236 starts (195 PGA TOUR, 19 Korn Ferry Tour, 13 PGA TOUR Champions, 9 European Tour). It is his first win in 13 years, 6 months and 11 days.
Weir is the sixth rookie to win during the 2020-21 season, joining Brett Quigley, Ernie Els, Shane Bertsch, Jim Furyk and Phil Mickelson.
Weir is the fourth Canadian to win on PGA TOUR Champions.

Stephen Ames (2017 Mitsubishi Electric Classic)
RodSpittle(2010AT&TChampionship)
Dave Barr (2003 Royal Caribbean Classic)

Weir moves into eighth place in the Charles Schwab Cup standings.
John Daly, 67-69 – 136 (-8)
Made four birdies and eagled the par-5 13th to take a two-shot lead, but a double bogey on the 18th hole kept him from winning for the second time on PGA TOUR Champions.
The T2 finish is his best this season, bettering a T9 at the 2020 Cologuard Classic.
Tim Petrovic, 65-71 – 136 (-8)
Made five birdies and four bogeys to post 1-under 71 after sharing the lead entering the final round.
This is Petrovic's eighth runner-up finish on PGA TOUR Champions, matching his best finish.
This is Petrovic's third consecutive top-10 finish (T6, Cologuard Classic; T4, Chubb Classic)
David Toms, 65-71 – 136 (-8)
Made three birdies and two bogeys to card 1-under 71 after sharing the lead entering the final round.
This is Toms' best finish of the season, previously finishing T4 at the 2020 SAS Championship.
This is Toms' third consecutive top-10 finish (2021 Cologuard Classic, 2021 Chubb Classic) and sixth of theseason.
Toms has finished in the top 20 in each of his four appearances at the Insperity Invitational.
Other Notes:
Four-time Insperity Invitational champion Bernhard Langer finished T5 at 6-under 138. He moves into the No. 1 spot in the Charles Schwab Cup standings.
Bob Estes matched Weir for best final-round score with 4-under 68. Estes finished T5 at 6-under 138.
Scott Hoch and Loren Roberts each withdrew during the final round.
Player Interviews
Mike Weir
Q. Mike, first victory on the PGA TOUR Champions. How does it feel?
MIKE WEIR: It feels great. Yeah, as Billy Ray said, I've had a couple close calls and I was making it hard on myself. I hit so many great shots here coming down the stretch there on 16, 17 close. I had a couple really nice looks and didn't get one of those in; otherwise, I would have made myself a little easier time here on 18.
But it feels great. Yeah, I don't know what to say. It feels like all the hard work I put in in these last few years is paying off. It feels great.
Q. Mike, sounds like you got a little emotion there talking about your 40s and some of the injuries and stuff like that. Like how much does this sort of —
MIKE WEIR: Well, it's a new phase of life, 50s. I tried to turn the page on my 40s. It was miserable all the way around. So 50s have been great. Life's good and my game's showing up. In a good place.
Q. Mike, you were talking about you hit a lot of really good shots today. Several guys hit a lot of good shots out there today. So were you kind of following what was going on as far as what Daly was doing?
MIKE WEIR: Yeah, I can't see what's going on, but I can see the board. I saw on I believe 13 or 14, the par 5, I saw him roll in a long putt for eagle. Nice putt there. And I followed that up, hit it three feet for eagle, so that was big. So I saw him do that there, but other than that, I was just kind of watching the board. I wasn't — not paying attention to what everyone else was doing.
Q. Yeah, as long as you're making birdies, that's all —
MIKE WEIR: Well, I was trying to — in my head, I thought 12 under. I felt like if I could get to 12, that would probably be — that would win. 11 might be close and ended up being 10. You know, I had that number in mind so I was shooting for that number.
Q. You mentioned Billy Ray talking about you used driver. Just kind of talk about your mindset on that.
MIKE WEIR: Well, like I said, I drove the ball really, really well today. I hit one poor tee shot on the front nine on the par 5, but other than that, I hit the driver fantastic so I didn't want to back off that. When I teed off on 18, we were tied for the lead and I was thinking birdie to win, so I wanted to get a shot up there with hopefully a short-ish, shorter iron. He hit a 3-wood off that tee, and if you miss hit it at all, you're back there with a 5-iron or longer to the pin with the wind swirling, so you don't want that shot. So I wanted to be aggressive.
Q. Mike, how about 13, the eagle. When we were talking to John, he was like, man, I thought when he eagled and he was like, man, he just came on top of me and eagled on top of me.
MIKE WEIR: Yeah, it was the prettiest shot I've hit in a long time. Just a high fade 7-iron. It just never left the flag, three feet from the hole. It was a magical shot.
John Daly
Q. Here with John Daly. Can you just kind of sum up your day as a whole?
JOHN DALY: It was a great day. I didn't miss too many shots. Made a lot of putts, a lot of par-saving putts. I played great both days. The putting is great. At least I can leave here knowing that my stroke feels good. We're going to greens next week that are kind of this good, so I'm excited about it.
I caught a gust on 18. I hit a 9-iron from about 155 and I hit a 9-iron from 141 there and I caught a gust and just got a bad break, but I can't hit the ball any better. I'm excited about next week.
Q. How proud are you, John? You fought, you really played some great golf today.
JOHN DALY: Yeah, the grain got me on 16. I had a very makeable birdie putt on 16 and it just, the grain just pulled it left. As the day gets longer, the green grows just a little bit, sometimes you get that. I'm just happy with everything that's gone — it would have been great to win, but I'm proud that I'm hitting the ball really well. Like I said, I'm just looking forward to these next few weeks, getting into a rhythm. Our tour's finally going to get in a rhythm, which is great.
Q. How bad did you want this one? It seemed like everybody was pulling for you here today.
JOHN DALY: Oh, you always want it. As bad as you want it, you want to get it, but it's just a bad break. I can't flush a 9-iron any better than that. It's just unfortunate the wind caught up and, I mean, it was only barely short. It happens.
Q. John, you should be proud, you played great. Just one hole, one shot. What's it about the Insperity, because you won this thing four years ago. You like playing this course?
JOHN DALY: I've always loved this golf course, even in the early '90s. I had some really good finishes here at the Shell tournament. Through the '90s I played really good here, and the golf course sets up. As long as I drive the ball pretty decent, because it is a risk-reward golf course with the driver, especially on the front and a couple holes on the back. But I seem to drive the ball well. I seem to putt these greens great. It's just one of those golf courses that I'm so glad it's still on our rotation because it just seems like a week that whether I'm coming in playing good or bad, I feel like I can get something out of this week with positivity in my game. I just seem to play really well here.
Q. Can you tell me about the eagle, the fist pump, the eagle?
JOHN DALY: Yeah, then Weirsy makes one on me. I thought that might have put a little pressure on him, but that little left-hander, he's got so much grit in him. And he's been playing great. I thought that might be an advantage. And then making a par on 14, but I didn't hit a very good 3-wood on 15. If I could have made birdie there, I could have put a little more pressure on him. I'm happy. I'm hitting the ball really well.
Bob Estes
Q. You put yourself in contention today.
BOB ESTES: Yeah. And at the time that I had gotten to 7 under, I hadn't seen a board in a while and I assumed the lead was probably around 10 or 11, so I didn't realize I was only one shot off the lead. I was still trying to make birdies, but just missed the green on 16 and hit a good putt on 17, but I was a little too far away from the hole.
Then on 18 I was still trying to play a good, smart shot into the green, but the wind kept changing velocity. I wanted to hit a 5-iron, but the wind kept picking up, so I went for the — so I hit a 4-iron, trying to work a 4-iron in left to right to the flag. But as soon as I was about to pull the trigger, I could tell that the wind had laid, so I didn't hit it as hard and I didn't get off my back foot and I pulled it to the left, so then it goes long and left. From there I had a really tough up-and-down. I chose to putt it, but hit it just a little bit too hard and, you know, didn't make the one coming back.
But overall I played pretty well. Of course I would have liked to finish with a par or birdie on the last hole, or play the last two holes 1 under to get it to 8. But anyway, I played pretty good, though.
Q. You don't know what's going to happen with these guys coming in.
BOB ESTES: Yeah, I guess that's right. I still think it's probably going to take at least 8 or 9 under to win. I played pretty good, just didn't quite finish where I needed to.