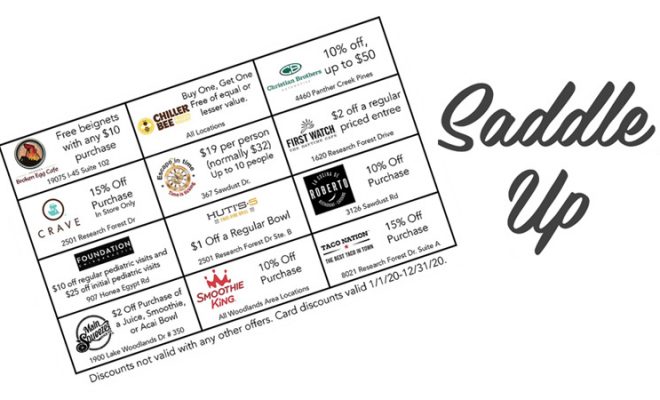 Lifestyle
Inspiration Ranch Launches Saddle Up Discount Card
By |
MAGNOLIA, TX – Inspiration Ranch is offering a Saddle Up Discount Card that allows the community to support its special needs riders and receive discounts at local businesses throughout 2020.
Inspiration Ranch offers its Equine Assisted Therapeutic Riding Program to children with special needs at steep discounts. The Ranch fundraises through grants and corporate and private donations to cover program costs so that no child is turned away for financial reasons. The Saddle Up Discount Card is a new effort to get the community involved.
"We are often asked how people can get involved and support our riders," says VP of Development, Sheila Greaver, "The Saddle Up Discount Card is a way for the community to support our riders and receive a benefit as well."
For a $20 donation to Inspiration Ranch, individuals will receive discounts at twelve local businesses throughout 2020. Another Broken Egg Café, Chiller Bee, Christian Brothers Automotive, CRAVE Cupcakes, Escape in Time, First Watch, Foundation Chiropractic, Huti's 5, La Cocina de Roberto, Main Squeeze Juice Company, Smoothie King, and Taco Nation will all offer a discount or bonus for purchases in 2020 to each person with a Saddle Up Discount Card. All offers are valid for the entirety of 2020, and cardholders may use their cards as often as they like.
Meanwhile, the full $20 donation for each card will go directly toward funding for Inspiration Ranch's Equine-Assisted Therapeutic Riding Program, a program that serves children with more than 30 separate diagnoses including Autism, Cerebral Palsy, Downs Syndrome, and rare genetic disorders. Therapeutic riding strengthens core muscles and builds lung strength in those who are unable to participate in other physical activities because the horse takes on much of the work. Additionally, it helps to build hand-eye coordination and stimulates cognitive growth because of the neuro stimulants initiated with each step of a horse.
Inspiration Ranch watches as many of the families of its riders struggle to find funds to pay for the uncovered services their children need. As the Ranch works toward adding the 40 children on its wait list to the program, it also focuses on funding those lessons- one of the uncovered costs these children need to thrive.
"We are so grateful for all of the support we receive from families in our community," says Greaver, "We hope that by partnering with local businesses, we are offering them a fun incentive for supporting Inspiration Ranch."
Inspiration Ranch hopes that people will take advantage of the Saddle Up Club Card to use as stocking stuffers and host gifts throughout the holiday season, or just purchase one for their own family. Cards can be purchased online at www.inspirationranch.org/saddleup.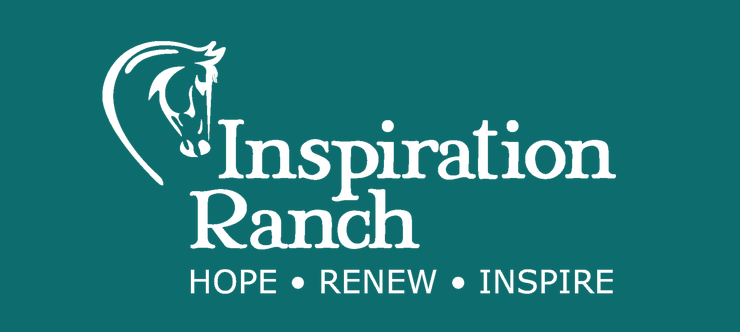 Inspiration Ranch is a Premier Accredited Center of the Professional Association of Therapeutic Horsemanship International with the mission of providing hope and improving the lives of those with physical, mental, and emotional challenges through equine-assisted activities and therapies. The 501(c)3 nonprofit offers Equine-Assisted Therapeutic Riding for special needs children and Equine-Assisted Mental Health Services to the community at large and to at-risk youth and victims of sex-trafficking and domestic abuse through partnerships with local shelters. For information on riding or mental health services, visit inspirationranch.org.