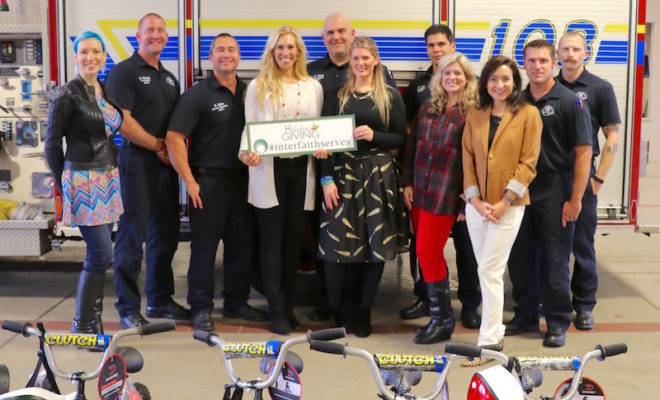 News
Interfaith's "Holiday Giving" Provides 6,000 Toys to Local Children
By |
The community, businesses, and volunteers came together to support for the Interfaith of The Woodlands' "Holiday Giving" Programs. By giving gifts and food to Interfaith, a non-profit social service agency that provides numerous programs and services to meet the needs of The Woodlands and the surrounding area, the community helped to make the holidays special for local families, children and seniors.
This holiday season Interfaith will serve more than 5000 individuals through the Holiday Giving programs such as "Adopt-a-Family", "Adopt-a-Senior", and Toy Drives that collected 6000 toys. Donated toys were delivered to the The Woodlands Central Fire Station where volunteers helped to organize items by age. Qualified families had the opportunity to go and pick out toys and gifts for their family by appointment only on Tuesday, December 12 and Wednesday December 13, 2016.
Numerous organizations and businesses came together to donate time and toys such as Methodist Hospital, Aon Hewitt, NCR, National Charity League of The Woodlands, and Waste Connections who donated 200 bicycles to the drive.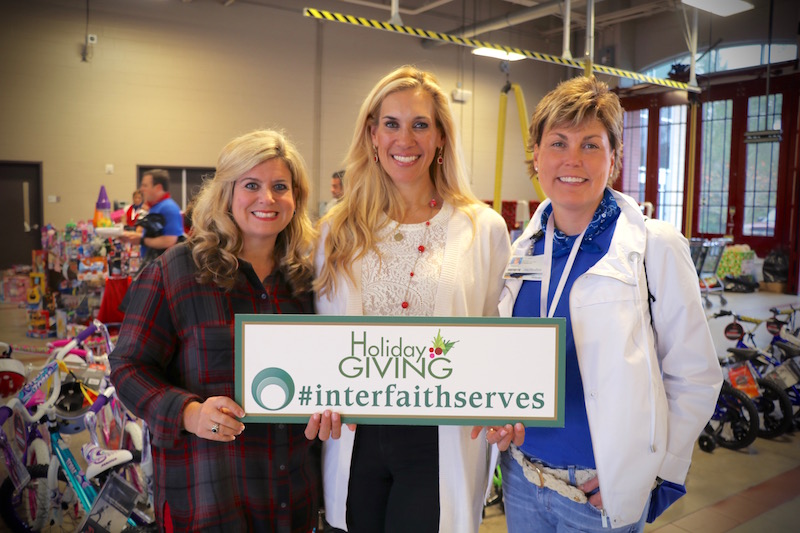 President and CEO of Interfaith Missy Herndon shared "We want to thank the community for their generosity and support for Interfaith's Holiday Giving programs. It's been a really tough year for so many and the number of families that need our help has increased. The community really stepped up and due to their generosity, together we were able to make it happen and meet the needs of those families and seniors that truly need our help."
Missy Herndon continued to share stories of how volunteers, organizations, businesses, and individuals have contributed to helping support the community through the programs. One anonymous individual even stepped in and offered to meet a great need by "adopting" fifty seniors to provide gifts during the holiday season.
Interfaith still needs the help and support from the community and is still accepting the following items:
Toys
Food for their food pantry
Socks, slippers and blankets for seniors
Donations online
To learn more about the organization, how to get involved and help support the Holiday Giving and other programs at Interfaith of The Woodlands, visit woodlandsinterfaith.org
Be sure to visit the Hello Woodlands Facebook page for more photos from the Toy Drive!