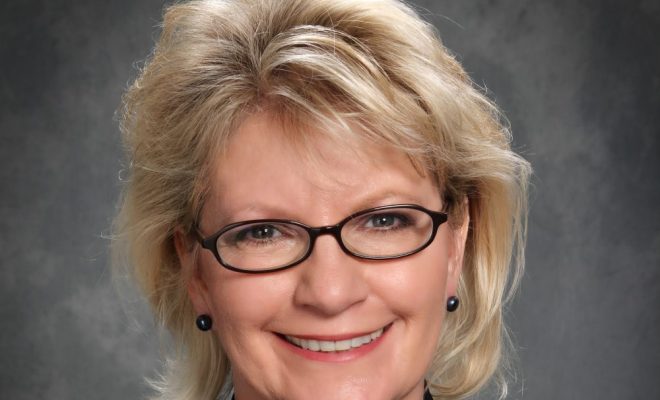 Art & Culture
Interview with Local Author Christie Craig
Christie Craig is not one to give up. Although she is dyslexic, has received thousands of rejection letters, and took a decade to sell her first book, she never stopped pursuing her dream. Now Craig is a New York Times bestselling author who has written over 40 books, and hopes to inspire others to follow their dreams.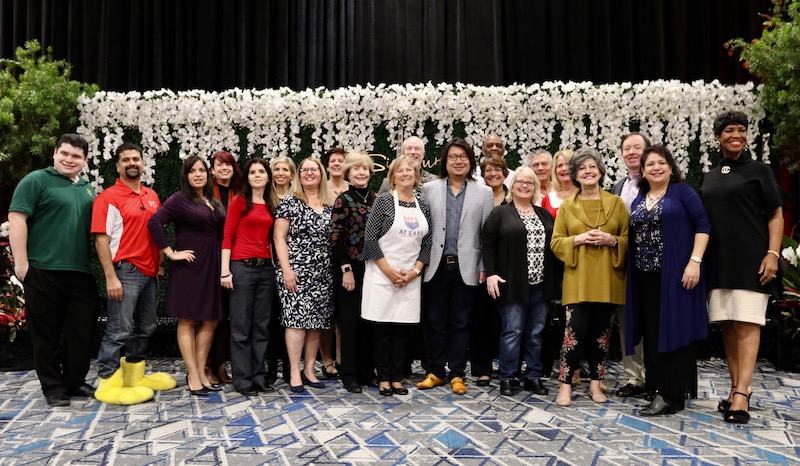 Craig grew up in a small town in Alabama where her father worked as a plumber and her mother was a stay-at-home mom. Her dyslexia made reading a challenge. "I didn't learn to read until I was in third or fourth grade. I remember the first book I ever finished was Charlotte's Web. My teacher was determined I would finish it. It took me a couple of months. I still love that book," revealed Craig.
"Reading was so hard that I didn't read for pleasure until I was much older. But it was Charlotte's Web that instilled in me a love of storytelling. From then on, I would spend hours almost every day telling myself a story. I created tales of mystery, young romance, and dramas. I was in my early twenties before I started reading for pleasure."
She met her husband while living in Los Angeles and two years later they moved to the Houston area. "Texas was different from Alabama, but it had the southern flavor I missed while in California and a way of life I loved," reflected Craig.
At the same time she began reading for pleasure, she was also able to reveal that writing was what she truly wanted to do. "It wasn't until I was twenty-three and my hubby asked me what I was going to do with my life that I admitted aloud that I wanted to be a writer," she recalled.
Although she did not know any writers, she was inspired by her grandmother who was an English teacher. Craig's grandmother encouraged her to keep reading, even though her dyslexia made it difficult. Craig remembered, "She always told me, 'I know it's hard for you to read, but you just have to keep trying.'"
Craig dedicates her work to her grandmother, who was not able to pursue her dreams. "It wasn't until I published my first novel that she told me she'd wanted to be a writer. She was even offered a job at a newspaper, but her older brother made her turn it down because women weren't meant to be writers. She could either be a teacher or a nurse. So I like to think I'm writing for myself and my grandmother who was robbed of her dream."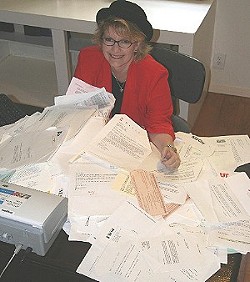 As it is for many writers, the road to getting published and selling her first book was a long one. "It took me ten years to sell my first book. I had to learn to write the tall tales I'd imagined in my head. I also had to learn how to compensate for my dyslexia, which I will always have to be compensating for," said Craig. "It took 13 more years to sell book two. But when I made that second sale, I sold four books at once and have continued to sell two to six books a year ever since."
A self-confessed workaholic, Craig works about sixty hours a week. Writing from her home, she finds ways to stay inspired and keep her work engaging to herself and others. "My home office is messy, filled with books, a foot and back massager, and crazy knickknacks that remind me that life should be fun," explained Craig. "I write by the seat of my pants, I don't plot out my books. If I outlined or plotted a book too much, I'd be bored while writing it. I want to discover the story as I write, it's what keeps it interesting for me."
Although some days writing is easier than others, Craig does not believe in writer's block and writes no matter what. "I learned my work ethics from my father, who in all the years I lived at home, I never heard him say, 'I cannot plumb today because I have a plumber's block.' He got up every day and went to work, and so do I."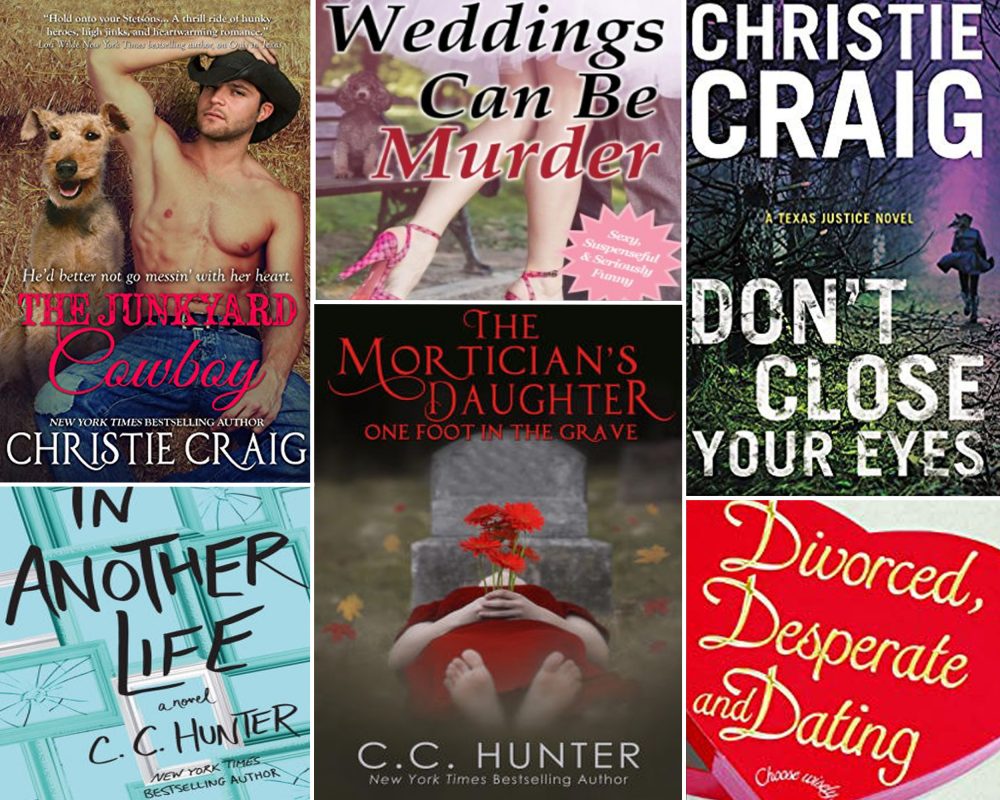 The criteria she has for her personal favorite books is intriguing characters and engaging stories, regardless of genre. "I love stories that make me fall in love with the characters. Stories that will make me laugh, make me cry, that completely pull me in until I live in that world," shared Craig. "Some of my favorite books lately are: Letters to the Lost by Brigid Kemmerer, The Last True Cowboy by Laura Drake, Keegan by Lori Wilde, and The Great Alone by Kristin Hannah.
Like the variety of books she enjoys reading, Craig chooses not to limit herself to one genre of storytelling. She goes by the pen name C.C. Hunter for her young adult fiction, and Christie Craig for her humorous romantic suspense and thriller novels.
Despite the challenges, Craig is grateful to have the opportunity to do what she loves for a living, and encourages others to never give up on their dreams. "I consider myself one of the luckiest people in the world to do what I love and get paid for it. This career is a dream come true. It wasn't easy. I have gotten over three thousand rejection letters on my books and on the articles that I have written for magazines. Three thousand times someone told me no, but I refused to give up," said Craig. "Now with forty books under my belt and hitting bestseller lists, I want to tell everyone that dreams do come true. If you have a dream, no matter what it is, don't give up."
Learn more about Christie Craig and her books at www.christie-craig.com and www.cchunterbooks.com.