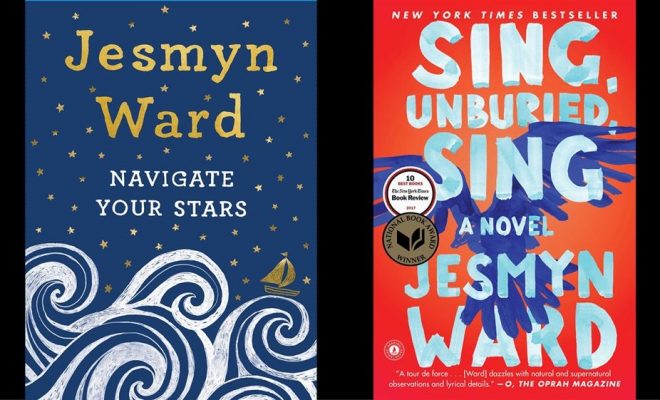 Events
Jesmyn Ward announced as Keynote for 2020 Signatures Author Series
The 2020 Co-chairs for The John Cooper School's 16th Annual Signatures Author Series, Malin Melin and Lisa Hollingsworth, are pleased to announce that two-time National Book Award winner and bestselling author, Jesmyn Ward, will be this year's featured author. 
"Negotiations were finalized in early April for Ms. Ward to be our keynote author and the date has been confirmed for Friday, December 4 at The Woodlands Waterway Marriott Hotel and Convention Center," Hollingsworth said. "We are very much looking forward to hearing Ms. Ward speak about the important and insightful topics she has shared through her diverse works," Melin said. 
Reservations for the Signatures Author Series will go on sale online on July 1 at www.johncooper.org/signatures for this highly anticipated luncheon event. Early registration for table sponsorships and individual reservations are recommended for best seating. 
Frequently likened to such authors as William Faulkner and Toni Morrison, Ward's richly drawn characters and distinctive poetic style of writing illuminates the Black experience in America. 
Her three novels, all set on the Gulf Coast, tell tales of hope and struggle. The first, Where the Line Bleeds, was described in The Boston Globe as "a lyrical, yet clear-eyed portrait of rural South and an African-American reality that are rarely depicted." Her subsequent novel, Salvage the Bones, is a personal story of how one family endured Hurricane Katrina, earning Ward her first National Book Award for fiction.
Advertisement
Sing, Unburied Sing, published in 2018 won a National Book Award and named by the New York Times as one of the Top 10 Best Books of the Year, gives an intimate portrait of three generations of a family in an epic tale. A review in Buzzfeed said, "Ward's writing throbs with life, grief and love… this book is the kind that makes you ache to return to it." 
In 2017, Ward collected essays and poems written by voices of her generation for The Fire This Time – A New Generation Speaks About Race. USA Today described the collection as "vivid proof that words are important, because of their power to both cleanse and clarify." 
Ward has had two non-fiction books published this year. She is among the writers who reflect on landmark cases of the American Civil Liberties Union (ACLU) in Fight of the Century that debuted in January. The book commemorated 100 years of the ACLU. 
Currently a professor of creative writing at Tulane University, Ward's most recent book, Navigate Your Stars, is an uplifting and beautifully illustrated book based on the 2018 Commencement speech she gave at Tulane about the value of hard work, perseverance and the importance of respect for oneself and for others. 
In 2013, Ward wrote Men We Reaped: A Memoir that chronicles the lives and deaths of five men she grew up with in the small town of DeLisle, Mississippi where she currently lives. The memoir was a finalist for the National Book Critics Circle Award. 
"We encourage everyone to add Jesmyn Ward's insightful books to this summer's reading list," Melin said. Hollingsworth agreed, also encouraging people to invite friends and reserve early to attend this popular luncheon event. 
A portion of the proceeds from the 2020 luncheon will be designated for a local literacy organization. The recipient of the 2019 luncheon, The Montgomery County Memorial Library System, received a donation of $5,000 from last year's event that has been designated to replace books lost or damaged in Tropical Storm Imelda. 
For more information about additional sponsorship opportunities please contact The John Cooper School Advancement Office at 281.367.0900 ext. 2441 or email advancement@johncooper.org.