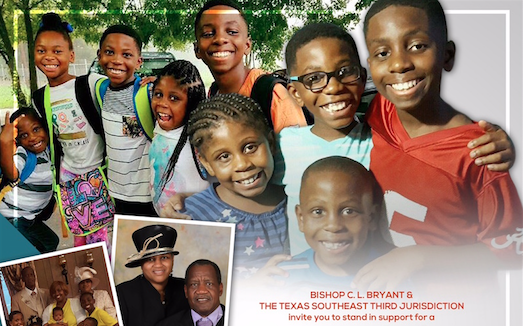 News
Johnson Family Statement, Memorial and Funeral Services Announced
By |
The members of the Johnson family wish to publicly acknowledge the recent tragedy which claimed the lives of our loved ones and injured others. Family states, "Though our hearts are filled with grief and sadness, our resolve as a family is strong. We will remain steadfast and rely on the tenets of our faith to endure this most difficult time."
Early morning on Friday, May 12th, the home of Pastor Bobby Johnson, Jr. and his wife, District Missionary Carrie Johnson, was one of three homes ravaged by fire. The home of family member, District Missionary Emeritus Esther Johnson was also destroyed. Pastor and Missionary Johnson shared their home with their son, Jarvis Johnson, daughter, April Johnson, and April's four children.
Despite the valiant efforts of police officers to rescue them, three of the Mitchell children – Terrance "TJ" (13), Kaila (6) and Kyle (5) – who were sleeping on the second floor, access which was blocked by the intense flames, perished in the fire.  Four of the remaining family members sustained injuries while trying to rescue the children and were hospitalized, which includes, Adrian Mitchell, the 10-year old brother of the deceased, Pastor and Missionary Johnson, and Jarvis.
In the midst of our personal tragedy, the local community has been a beacon of encouragement and support. Many of you have reached out, and still others inquire how they may assist.
On Friday, May 19, 2017 at 7:00 PM, a special benefit and memorial service will take place at:
City Cathedral Church – Woodlands Campus
27131 Hanna Road
Conroe, Texas 77385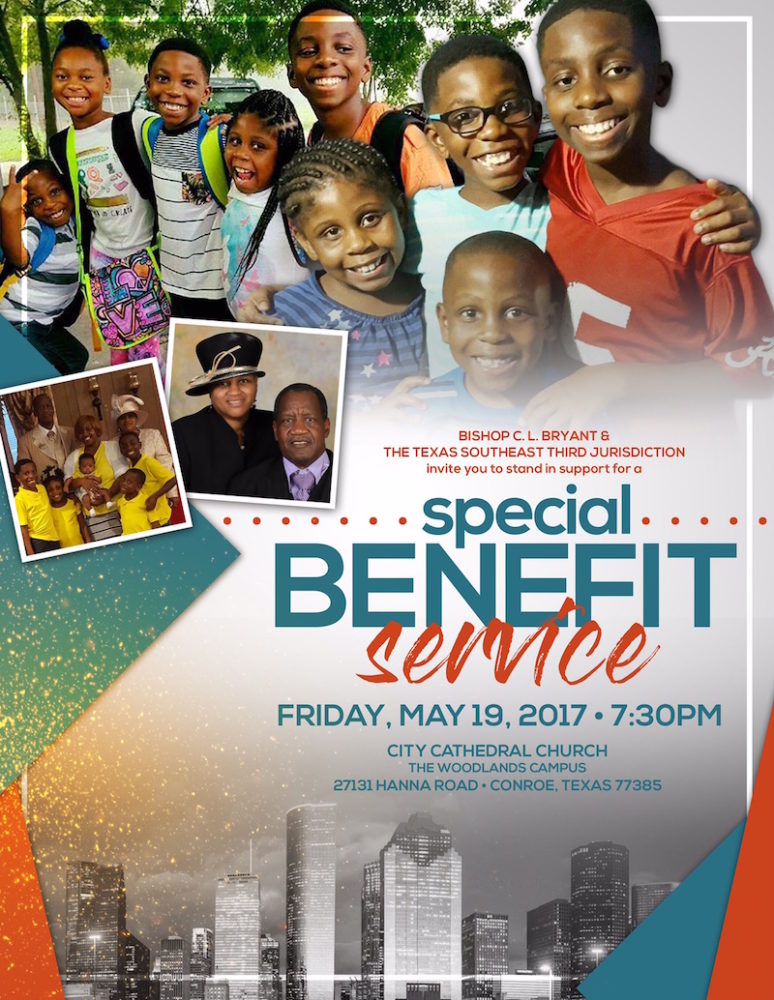 Those unable to take part in that service may make contributions at one of two locations: Gift cards or new items preferred
Memorial Hermann The Woodlands Hospital
Scheduling Office
9250 Pinecroft Drive
The Woodlands, Texas 77380
Monday – Friday
8:00 AM – 5:00 PM
Houser Elementary School
27370 Oak Ridge School Road
Conroe, Texas 77385
Monday – Friday
9:00 AM – 4:00 PM
In addition, donations may be made via the official GoFundMe account: https://www.gofundme.com/vqt7y-home-fire-takes-life-of-3-children.
Special thanks was extended to the first responders and Mr. David Johnson, Sr., who also assisted in the rescue attempts. Family states, "As we humbly accept what has transpired in our family, please pray for the strength, peace and comfort of God to keep us in our time of bereavement."
The funeral service for the Johnson Family Children will be held at Christ United Methodist Church on Saturday, May 27 at 11 a.m. located at 6363 Research Forest Drive, The Woodlands, Texas 77381.