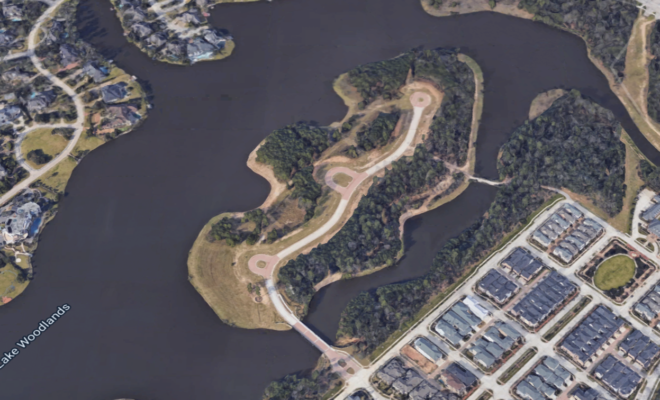 News
Joint Statement from the Citizens for Eagle Island and The Howard Hughes Corporation
By |
The Howard Hughes Corporation and the Citizens for Eagle Island released the following joint statement on October 19, 2020.
Good Faith Agreement for the prudent development, of the island, where American Bald Eagles are present, at East Shore, that sets a limit of no more than 30 lots to be developed on the Island.
Today, the Citizens for Eagle Island ("CEI") and The Howard Hughes Corporation (HHC) announced that, after a series of good faith meetings, they have reached a fundamental consensus on a vision for the future development of the island in East Shore, currently referred to by local residents, as Eagle Island.
HHC and the CEI are pleased to announce that HHC has committed to a revised development plan which would include 25-30 single-family detached homes, that will create an exclusive high-end residential development that sets aside green space for the American Bald Eagle family; complements the existing East Shore community; and harmonizes with the current real estate market.
According to the existing Initial Land Use Designation ("ILUD"), the island was to be used exclusively for up to nineteen (19) single-family detached residential units. On July 27, 2020, HHC filed a Replat with a Variance Request before the Houston Planning Commission ("HPC") seeking to replat the island, which would have theoretically allowed the company to instead develop up to fifty-eight (58) single-family detached units comprised of three lot sizes.
Upon receiving notification of the replat with variance, local residents formed an organization called Citizens for Eagle Island; created an opposition letter and petition; and worked with community leaders to strongly voice their environmental and societal concerns to HHC about
the requested change. Following meetings with residents, HHC a long-standing and well regarded civic-minded business of The Woodlands withdrew its Replat Variance Request and committed to a series of meetings designed to find middle ground with the community.
President of the Citizens for Eagle Island, Ms. Tami Houston, welcomed the revised development plan. "Having an environmentally sound ecosystem on the Island is clearly in the best interest of our entire community; both now and well into the future," she said. "This is a real opportunity for The Howard Hughes Corporation and our citizens to jointly showcase a world-class green residential development and, that as a corporate citizen, HHC truly cares about the long-term health of our community; the American Bald Eagle species; and the generations to come. We will continue to work with the Howard Hughes team in good faith and our group looks forward to being kept in-the-loop with real time development drawings and updates. To this end, we plan to present our recommendations before The Woodlands Design Standards Committee ("DSC") at their upcoming November 4, 2020 meeting."
Mr. Heath Melton, Executive Vice President, MPC Howard Hughes Corporation, stated, "Guided by a commitment to transparency and cooperation, this revised application is the most recent example of our long history of working closely with residents, village associations, HOA's and Community groups to reach mutually acceptable development plans. Following several meaningful and productive conversations with the East Shore residents, we made the decision to change our plan from 58 to a maximum of 30 lots. As a demonstration of our commitment to this reduction, we have submitted a revised application for an amended Initial Land Use Designation (ILUD) to the Development Standards Committee of The Woodlands." Melton went on to say, "We look forward to maintaining consistent contact with the East Shore residents as the planning process for the island proceeds."

HHC and CEI are very pleased with the dynamic community-based approach that facilitated a mutual resolution.
Source: The Howard Hughes Corporation