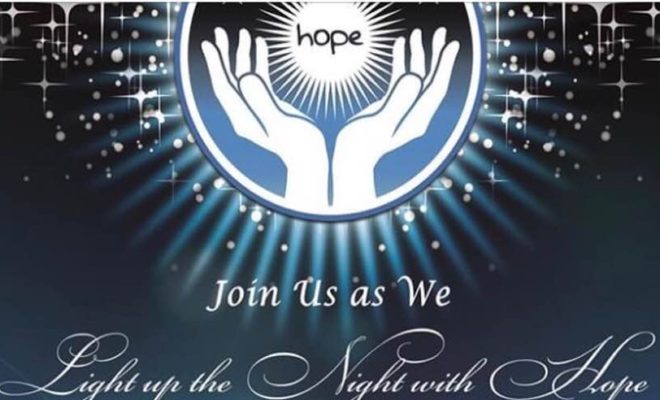 entertainment
Light up the Night with Hope NYE event to benefit CPS Children
By |
Montgomery County, TX – Bring HOPE to community children in CPS custody while ringing in 2018! The 5th Annual Light up the Night with Hope celebration will take place on December 31, 2017 at La Torretta Lake Resort and Spa beginning at 9:30pm with a casino, dance party with DJ Orbit, and open bar throughout the night.
The Black and White fundraiser is a tax-deductible New Year's Eve event in the county. All proceeds from the Benefit of Hope will be split between two non-profit organizations – Orphan Care Solutions and Hope's Path, both organizations that offer tangible results to move our community CPS youth into nurturing homes that enable success for their future. Midnight fireworks will accompany a performance of Auld Lang Syne by two American Idol finalists, Wendy Taylor and Vincent Powell.
Separate dinner reservations can be made at Lakeside Restaurant ($75 for a five course meal). Tickets guests may also reserve at La Torretta for special event pricing.
"Many of us have sacrificed so much this year to help others affected by Hurricane Harvey. There are 52 Texas counties of families hurting this Christmas. Many families are still displaced and financially struggling this Christmas", said Terri Jaggers, President of Orphan Care Solutions and Executive Director of Hope's Path. "This year my time has primarily been focused on getting families what they need to simply stay together. I want this party to be a celebration of the families that have been impacted through local support and collaborative partnerships."
For the past 5 years the Light Up the Night with Hope event has funded initiatives that include a residential program for young men aging out of foster care, a Hearts of Hope Gallery featuring available children awaiting adoption hosted in churches nationwide, adoption festivals that link prospective families with adoptable children, education summits for community partners to learn about foster care, and assistance for foster families flooded by Harvey.
This year over 200 families were provided food, clothing, baby supplies, and other emergency basic needs after Hurricane Harvey. 48 foster families flooded by Harvey are continuing to rebuild and furnish their homes. 12 families were completely restored through benevolent community partners.
Sponsorships are available ranging from $2,500 that includes hotel accommodations, VIP seating, casino advantages, recognition on the event website and at the event on the rotating screen to $15,000 for advanced recognition before, during and throughout the year. This level of sponsorship provides 150 foster families with needed education and support for one year to change the lives of neglected or abused children in our community.
For tickets to the event register online at www.mc-nye.com. Individual tickets are $100 through December 24. Attendees will make a difference to build community awareness of children in foster care needing adoption and to lend support to foster families.