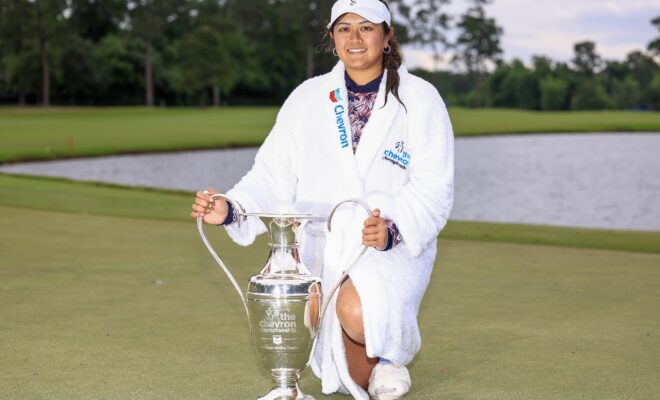 Photo Credit: Carmen Mandato/Getty Images
Events
Lilia Vu claims first major title at The Chevron Championship 2023
By |
Lilia Vu won her first major and her second event of 2023 at The Chevron Championship after birdieing her first play-off hole. Read more here.
The 52nd edition of The Chevron Championship, 1st edition at The Club at Carlton Woods, was held in The Woodlands, Texas on April 20-23, 2023 at the The Jack Nicklaus Signature Course, 6800 yards:
LEADERBOARD R1 R2 R3 R4 ToPar

1 Lilia Vu 68 69 73 68 -10

2 Angel Yin 69 70 67 72 -10

3 Nelly Korda 68 70 70 71 -9

T4 Atthaya Thitikul 70 71 68 71 -8

T4 A Lim Kim 71 65 72 72 -8

T4 Amy Yang 73 69 65 73 -8

T4 Albane Valenzuela 72 67 68 73 -8

T4 Allisen Corpuz 72 67 67 74 -8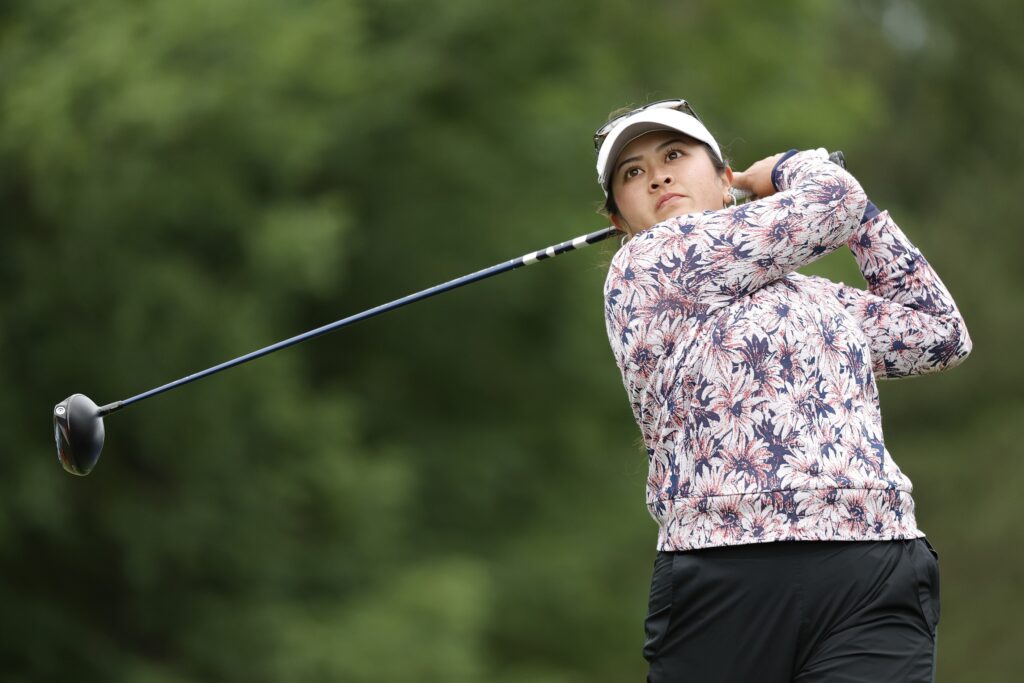 On the emotions she (Lilia Vu) experienced over the afternoon…
"Just nerves. I felt like today was a really hard day. The course was playing really difficult with the wind and the weather and it being colder. I just didn't feel great on the course. I was getting kind of moody, and my caddie Cole was there to basically ground me and remind me like hey, we're just going to try our best, and whatever happens happens. Just hit it on your line and then go from there and stop getting so upset over every little thing."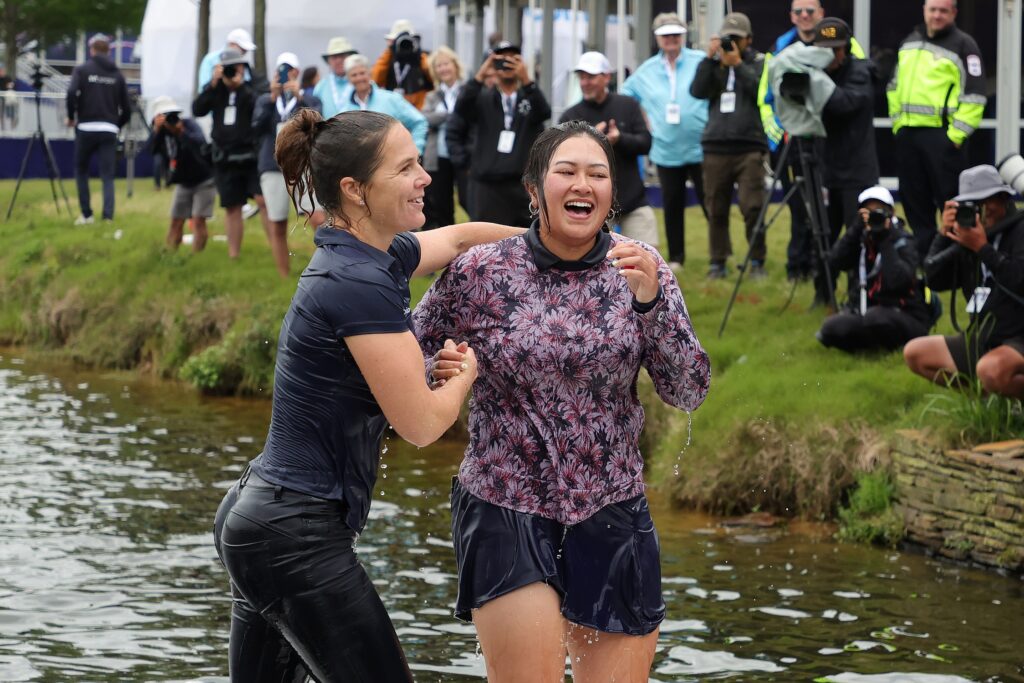 On being the first person to jump in the pond at The Club at Carlton Woods…
"I think Cole and I kind of passed by on 18 during the practice round and kind of discussed would you jump, and I was like, yeah, I would jump. If I won here, of course I would jump.
Yesterday or the day before we saw a snake on 17 pond, so I was kind of thinking about that today, but I think the emotions were high and just adrenaline, got to jump into that pond."
On having her parents with her this week…
"It means the world. I honestly want them everywhere whenever I play. It's nice that I'm able to take my parents with me."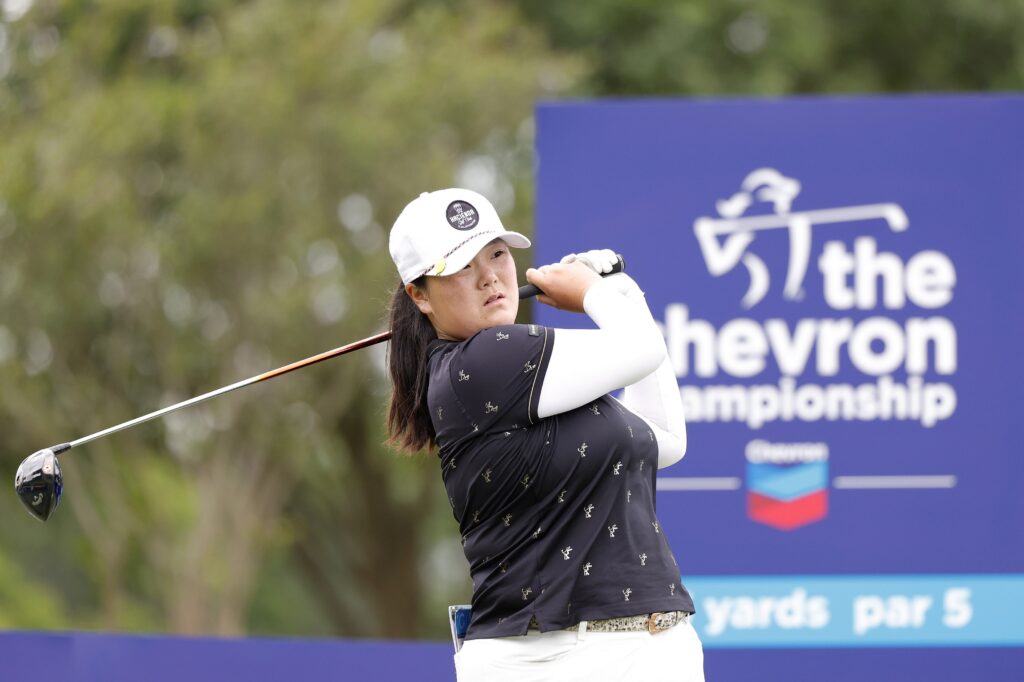 Runner up Angel Yin looking on the bright side…
"It's just really positive for me. My goal at the end of the year is still to play in Solheim and also get into the U.S. Open, because I'm not in right now. I was hoping I could win so then I didn't have to qualify. But I guess I still have to qualify, unless things change. But I'm just really happy that I'm able to play golf, honestly. To be able to post scores like this, that to me is beyond anything that is happening right now."
On how she emotions immediately after losing the play off…
"I feel like I felt when I started the round. Not much has changed really, other than I lost. There's that. But just happy with how I am playing. Throughout the week, I scored better but progressively started playing a little bit worse, and then today was just like — the weather changed and everything, and just wasn't hitting it very good. Honestly, I held it together, and then 16 and 17 really just was like bad club decision, mind mindset on 16 off the tee, and then obviously in the playoff hole, I just didn't hit a good shot. It just kind of spoke a lot about today."
Nelly Korda, projected to return to World No.1 on Monday on finishing in solo third…
"Yeah, every single time I can finish well at a major, put myself into contention, that's what I strive to do. A little sad that I didn't really have my best stuff today. My putter kind of let me down this week a little. Even though I made some really good putts, I also missed some putts that I usually don't.
Overall I have a lot to work on, but for it to be the first major of the year, I think I played pretty well, and hopefully I can build on it. This is my first week out of four, so hopefully I can continue building."
Georgia Hall, after another top-15 finish and an impressive final round of 68, gave her thoughts on the course….
"When I first came here, to be honest, I wasn't sure, but then as I've played every day, it's really grown on me, and I think it's really, really good major championship golf course. I think it's really tough, and I've heard that they're going to improve the conditions for next year, and I think when they do that, it will just be one of the best courses we play on, and just really excited to be here for the next few year."
Low amateur Eila Galitsky on her week, finishing T28 when asked if she enjoyed her week…
"How can I not? It's my first ever major championship, and I just love it so much. I hope to be back here one day."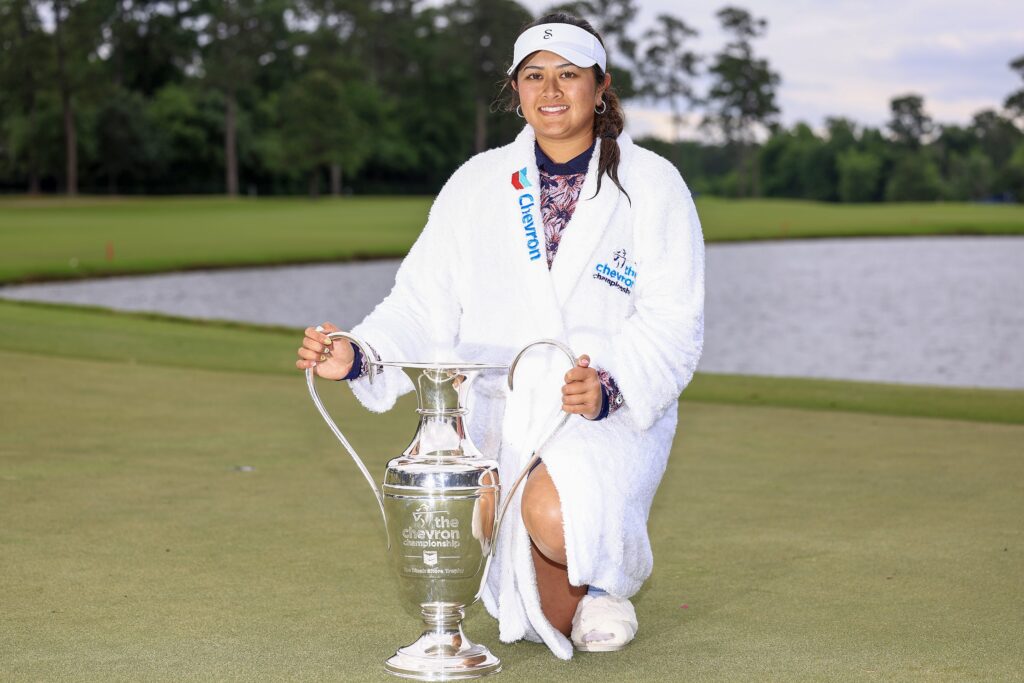 Source: The Chevron Championship