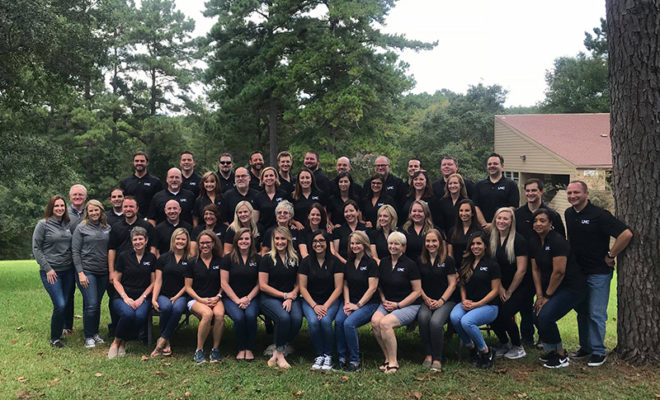 Business
LMC assists Angel Reach in renovating Angels Loft Furniture Resale Shop
By |
CONROE, TX – The Leadership Montgomery County (LMC) Class of 2019 is starting the year out strong, striving to serve the community by creating a legacy of serving others in the county. LMC Class of 2019 has teamed up with Angel Reach, a nonprofit organization in Conroe, which is committed to helping serve our communities' homeless and at-risk youth, transition to better lives by providing assistance with benefits assessments, counseling, mentoring, tutoring, resources and support groups. The Class is partnering with Angel Reach in re-creating a furniture resale store, Angels Loft.
Angels Loft is located at 2017 North Frazier units G2/G5 in the Conroe Wood Creek Shopping Center and is currently being renovated by the current LMC class. Angels Loft Home Furnishing accepts donations of couches, tables, chairs, décor and other home furnishing items at the location on Frazier. They also have a furniture truck and are able to pick up and deliver donations or purchases made by customers. Along with renovating the storefront, the class is currently working on raising awareness about Angels Loft in the local community.
When asked about the importance of the success of this store Jean Radach, Executive Director, stated, "Angels Loft will help raise awareness about Angel Reach as a whole, but it will also help fund programs that help these incredible young adults and families we serve.  This partnership is already changing the lives of some of our students. The entire organization is so excited."
The LMC Class is also helping with marketing and social media and is working with Adcetera to brand the store. "Adcetera has been amazingly generous. They are donating all of the branding and are serving as consultants to the marketing committee on social media best practices," said Ryan Morton, LMC class member.
Join the LMC Class of 2019, Angel Reach staff and clients and the community at the Grand Opening of the new and improved Angels Loft Home Furnishings on Saturday April 13th from 11:00 a.m. to 1:00 p.m. It will be a family friendly event with face painting, balloon animals, Chick-fil-A, music, and more. "This is a community wide labor of love. It never ceases to amaze me the contributions these classes make in the community," stated Sarah Rhea, LMC Executive Director.